Quick story. Creative, music obsessed partygoers set up brilliant little festival in the middle of nowhere – one tent, couple of stages, proper food, lots of love. 250 people come. It's a club in the countryside. Everyone loves it. It's more than value for money: it's life affirming. Next year, the same, only bigger, and somebody who's actually making a living out of music plays Saturday out. Word spreads, the media sniffs something fresh in the offing, and things begin to grow. One or two brands appear. So does another stage, a street, shops and bang! It's a business. Fast forward a decade and the site's a small town, the spirit a ply-wooden homage to shit burgers, shit music and shit beer. Party's over.
Big festivals are – usually – great ideas gone super bad. Fortunately, for every big 'un, there are a handful fighting the party corner. In England, yes, but also abroad, and especially in Croatia, where the (mainly electronic) music festival as concept is relatively new, fresh and run by those there same creative, music obsessed partygoers of yesteryear. Which is not to say that some are not heading in the corporate direction; just that most are exactly what a really good festival should be about: good love, good music, good party.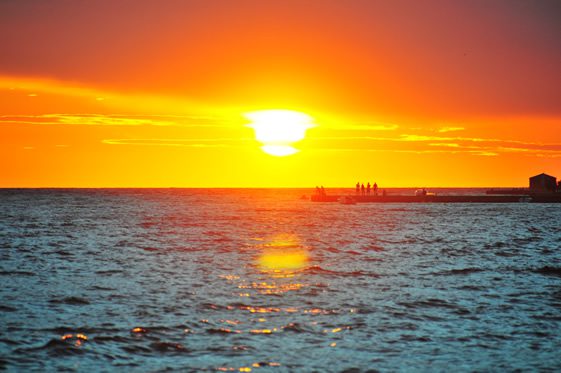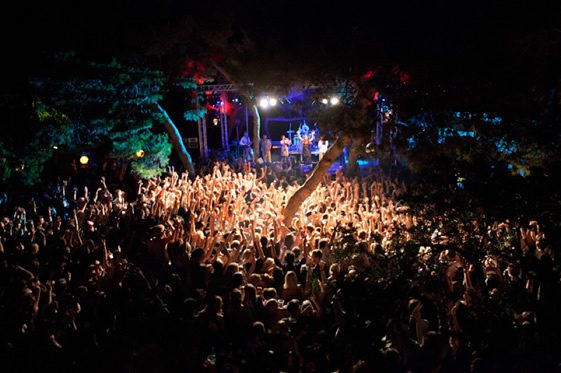 Chief champions of party first, business second? Soundwave. Sun drenched, small and perfectly curated, the beautiful and essentially underground love child of music promoters Rob Waller and Noah Ball, Soundwave is, in every respect, the 4 day party every festival goer hopes for – and rarely gets. Fortunately, Waller and Ball – of Soundcrash and New Bohemia – are those festival goers. Indies in size and mentality, real, proper music lovers (unsigned, new or just undyingly good), their first prerogative is quality. Hence this year's line up; hence the relatively small and exceptionally beautiful site at Tisno, on the Dalmation coast; and hence Soundwave's reputation for providing punters an experience worth getting on a plane for.
Anyway, this is an In Conversation piece, and I'm not conversing. I'm off to this year's Soundwave, and was very fortunate to have caught up with Rob Waller a couple of weeks ago, so…
How long have you been involved in the project, and what attracted you to working with Soundwave in the first place?
It's the 4th year of Soundwave. I was initially looking at options for a festival for Soundcrash, taking in all options, then the opportunity to look at a festival in Croatia presented itself and it seemed the right time to do it, so we teamed up with Noah and took the plunge.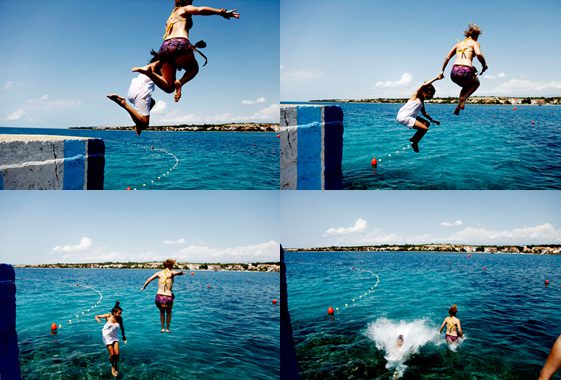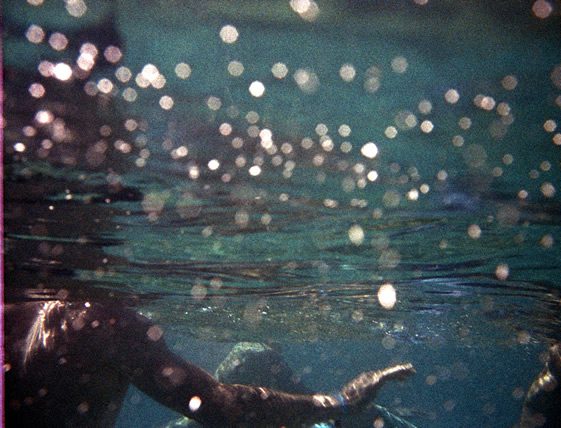 Could you fill me in on the characters and passion behind Soundwave? Does it, in your opinion, still retain that party-in-somewhere-beautiful feel that is the initial energy behind great festivals?
Myself and Noah are the drivers behind the concept, programming and decision making for Soundwave. We are branding it as the most beautiful festival in Croatia and believe in a crowded market it retains the small festival feel (at its present site it could never go over 5000 people) but big enough to have 3 stages! It will never get too big and we have seen what has happened to festivals that have grown too quickly and really don't want that to happen to Soundwave. 


Tell us a bit about this location (in comparison to previous one)? What's so special about it?
It's is a secret cove on a beautiful olive grove'd valley with a white sand beach sinking in to azure seas surrounded by spectacular islands, in a marine national park. We are blessed with about the most incredible festival site that I have ever seen. The previous site was beautiful, but this one is really next level in terms of how stunning the location is. 


What are you looking forward to at the festival? What – in your free time – will you be going off to see?
Free time? What? Well, if I do get an hour or two, I'll be lucky because I love pretty much everything there is this year. New bands such as Submotion and Hidden Orchestra and Anchorsong will really fit the location. I'd love to have time to party to DJ Yoda and would be great to see some lazy, good-time hip-hop with Ghostpoet and De La Soul.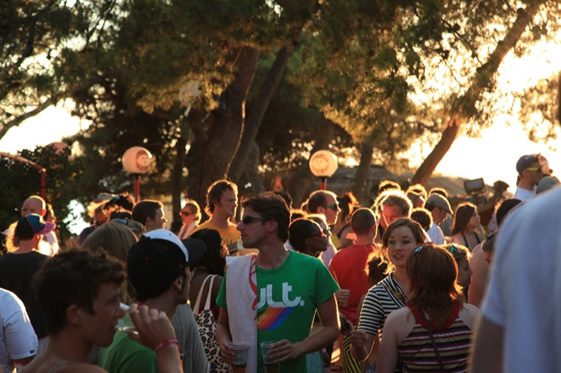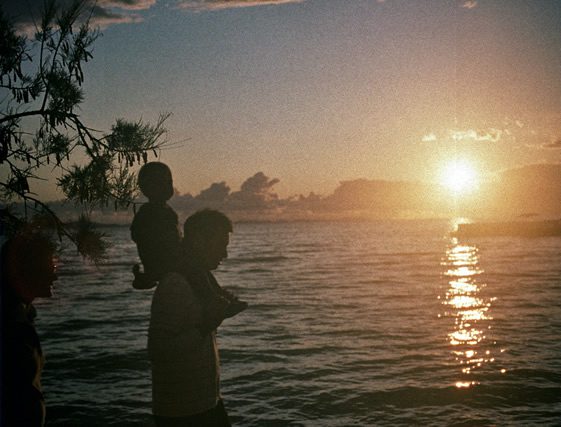 What in the way of family / kid orientated entertainment's been provided?
It's limited. Last year was the first time that people brought kids. The festival has the vibe that is very kid friendly, but it is a side of things that we will probably develop more over the years. 


Really interested to know about how light Soundwave's footprint is, and how the local community benefits by way of rent and being involved.
The local community benefits through rent on apartments, restaurants being full, taxis…in fact in almost every way imaginable. Festival goers might be surprised at how low the local average wage is, so the income is seen as a real positive. Our last site even had a school playground built for them. Whilst tourism in the Mediterranean went down significantly over the last 3 years, at our festival locations, it went up by more than 150%. It's something we are keen to continue! 


How smoothly have plans for this year's festival gone?
Planning has gone very well this year. We have continued to develop our team behind the scenes. Noah and I finished the programming by January, which then gave our team much more time to get on with stage planning, transfers, flights, accommodation, procurement and everything else. Noah and I might even get to see a few bands this year because of this!!! With a line-up such as this year's, fingers crossed that's actually possible! 
Soundwave takes place 19th – 23rd July, Tisno, Croatia. For further information see www.soundwavecroatia.com