An obsolete relic of our not-too-distant past, the 3 ½" floppy disk is a fascinating insight into digital progression – imagine how far 1.44mb would get you these days? Informed by consumerism, technology, identity and cyberculture in society; young Brit-artist Nick Gentry's floppy disk portraits make for compelling viewing, the innovative use of media casting comment over how our modern lives are so heavily comprised of data. His latest works – using vintage film negatives and x-rays – continue to seduce us with style and substance, his passion for inventive social art persisting.
Taking part in a current group show at London's Rook and Raven, and set to show at Galerie Flash, Munich in September; we caught up with Nick to talk British creativity…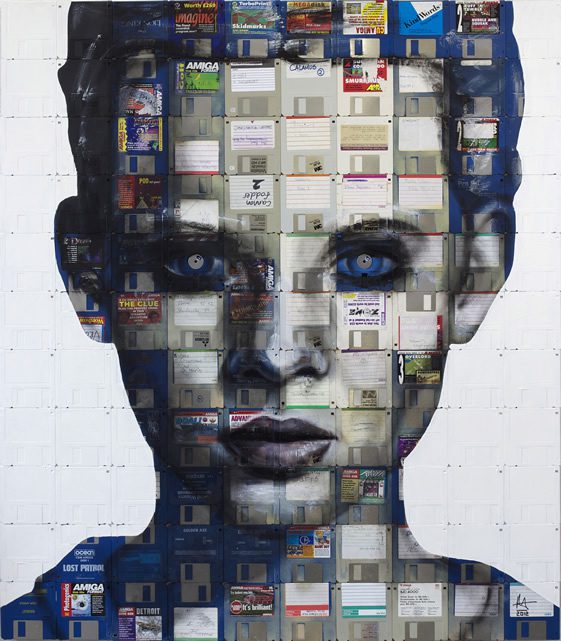 Do you think location affects creativity?
Any environment has the potential to inspire, as long as there is some kind of change taking place. Living on this little, angular old island of ours helps to define and inspire our culture.
Has being British had an effect on your discipline?
Brits are inspired by the many famous British artists and creatives that have gone before us. I feel lucky to be British as it has offered me the opportunities to follow my passion of being an artist.
What do you think the rest of the world's view of British creativity is?
British creativity is unique, influential and respected around the world. We have a deep history in the arts, but crucially we also take time to embrace contemporary ideas. There is no other city like London, which is thriving on the mix of old and new.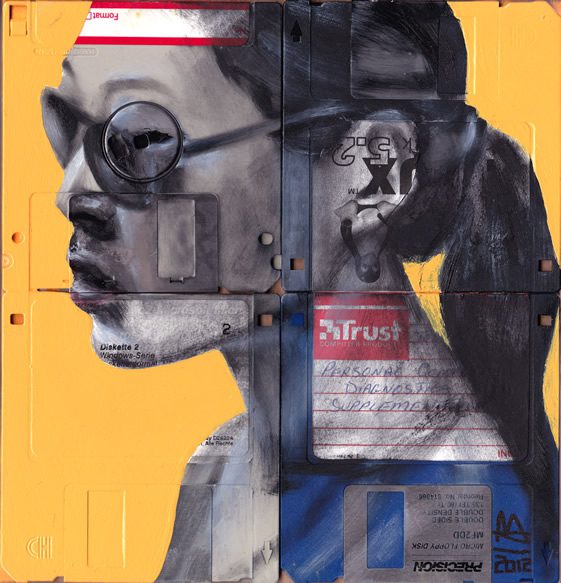 Are there any quintessential British traditions that inform your work?
My work is mostly fuelled by tea and biscuits.
Where in Britain do you feel most inspired?
London excites and inspires, while the surrounding countryside allows for a more reflective state of mind. I frequently move between the city and the country and that change in scenery allows me to think about creative challenges in different ways.
Which sport would you like to compete in at London 2012?
Cycling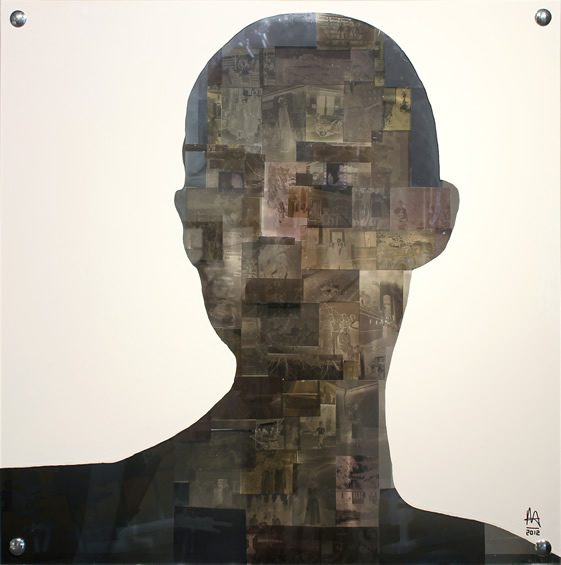 What's next for you?
I'm starting a new series of collages, using people's old used film negatives and x-rays. It's a social project, so it's reliant on people getting involved by sending me their obsolete media to use within the artwork.
I like to send something back in return and people will also see their memories embedded in the artwork. My next show will be in Munich, at Galerie Flash this September.