Spanish designer Oscar De Castro has honed his craft all over the shop… spending time in Madrid, Barcelona, Amsterdam and London; working with top studios, designers and clients along the way. He's taken the interesting decision of moving back to Vigo, his small hometown in northwestern Spain, and has set up his own agency. This doesn't mean his creativity has been dented however, quite conversely, the freedom of being his own boss is clear to see in his bold, original work.
We spoke to the designer, finding him in chatty mood, and got an intriguing insight into what it takes to make a success of yourself in the world of graphic design and marketing…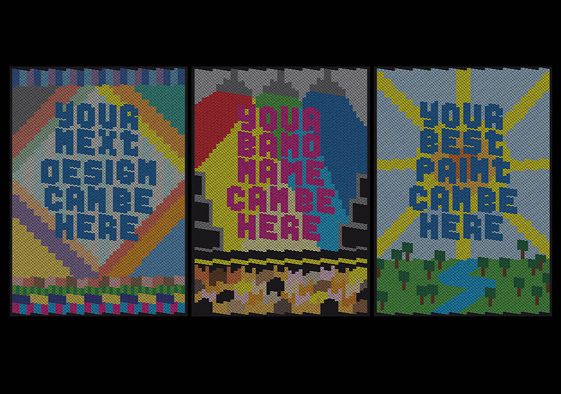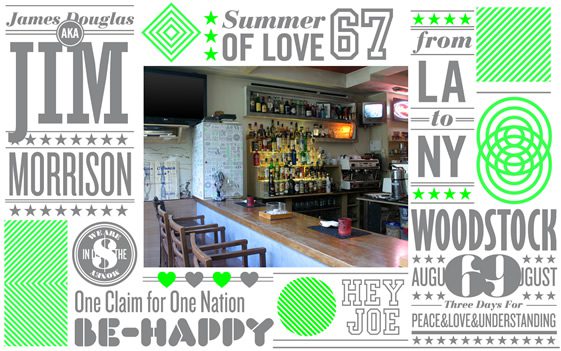 Who is Oscar de Castro?
I'm a 28 years old freelance graphic designer from Vigo, located in northwestern Spain. I try not to follow a defined style when I design, but I do believe that the visual image should be based on a concept of communication, moreover, I have two goals when I do a new project in graphic design; work hardly to find a strong concept behind the idea, and a final design with a strong visual power. Some of my references are Modernism, Pop Culture, Tokyo, NYC, London or Amsterdam. I completed my studies in Madrid and London.
I had worked with and for El Laboratorio Madrid, The Design Workshop, Carlos Rolando Studio, National Design Award in 2005, Barcelona; and Matte, Amsterdam. Some of the clients that I had worked with and for are Nike, F.C. Barcelona, Tommy Hilfiger, Javier de las Muelas, Yoigo, Mercedes, Vicelona, Dry Martini Bar, Rituals and Amsterdam Historical Museum. For the last year I've been running my own studio.
Who inspires you?
Obviously I'm inspired by the projects of the most important designers nowadays. I always try to know what is happening in the world and pay attention to the projects that take my attention. I have to say that I'm very inspired by the work of designers of the past. I think a lot of ways of communication have changed, but the essence is often the same. I love when I look through books searching for old packaging or antique concept stores, and see how innocent they look today. This is very inspirational because you can appreciate more easily the reasoning behind a project. On the other hand looking over design is so important for me as a graphic designer.
Some of my favorite designers are big names as Lewis Moberly, Wolff Olins or other more independent as I Love Dust, Mario Hugo or Craig & Karl; but also I admire the work of Nendo or Method… and I love fashion brands like Prada,Vitra or Martin Margiela. I try not to be inspired by scenes or styles, I try to feel inspired by people whose work is great.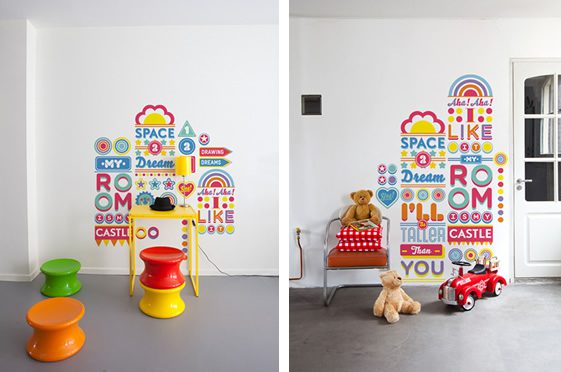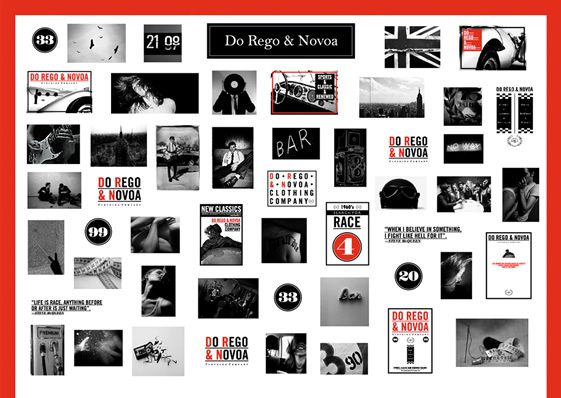 You're from the Spanish city of Vigo – what's it most famous for?
Vigo is a small city in northwestern Spain close to Portugal and on the opposite coast of the country to Barcelona. With a population of 300,000, it's most famous for its fishing port, one of the largest in Europe, and its cargo port. Thanks to Citroen's headquarters in this city, it carries thousands of cars every day. I live in an industrial city where the textile sector is very important for the rest of Spain. Vigo is renowned for its natural situation, a mountain near the sea protected by the Cies Islands – reviewed by The Guardian in 2007 as the best beach in the world.
You've studied and worked in Barcelona, Madrid, Amsterdam and London; does your work draw inspiration from your time in each city, and if so, which elements from which cities?
Amsterdam, London and Barcelona have been fundamental in my learning process. In Barcelona, after my studies in Elisava, I joined the design team leading by Carlos Rolando, National Design Award in 2005 and considered by Communication Arts… along with Javier Mariscal, one of the two most important designers in Spain in the last 50 years. At this time I learned to admire the classics; Paul Rand, Milton Glaser, Bradbury Thompson and Alexey Brodovich among others. When I moved to Amsterdam I was lucky to join Matte, a studio in which the most interesting blogs are visited every day and we were always looking the work of Hort, Non-Format, Marquee or Six among others; also always with Dutch Design on our heads and discussing about if the Experimental Jetset or Wim Crouwel pieces are as important as people talk about.
I didn't spend as much time in London as I'd have liked to have, at that time I had to come back to Madrid and I couldn't see everything I wanted. When I think of Amsterdam, Madrid or Barcelona I feel that is something that happened in my past life; but London continues everyday in my training as a designer. I really admire the British attitude… the practical way of their thinking, and the quality of their work. Latin people have a tendency to mix personal and professional things in one project, and sometimes it's more difficult to work if you don't know how to differentiate. When I look at the D&AD book, or the work that has been happening for years at Why Not Associates, Farrow, Bibliotheque or Peter Saville I can only but take my hat off to them.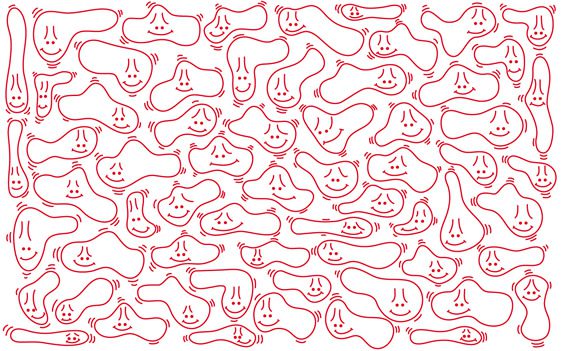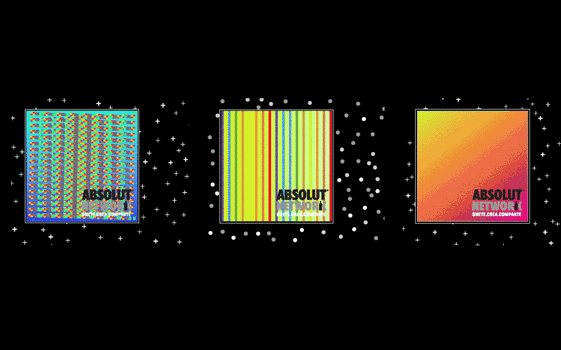 You're back in Vigo now, what's it like to be away from cities with such strong art and design establishments?
It's a bit strange and what I miss most of the big cities. In Madrid or Barcelona I spent all day trying to learn on my own. I didn't do a very creative degree, based in marketing and advertising; much of my learning was through design courses, lectures or books found in the city. This was the reason I moved to Amsterdam where Dutch Design is in every corner, and it;s the city which I think has the highest concentration of talented designers I've seen in my life. But I got bored. My life was my dream as a graphic designer, but I wanted to feel loose and start my own adventure.
Going back to my town at that time, it was great to start my own studio, find clients, try to control all the aspects of a project, meet with business man, leading a team… these were things that excited me more than going to any exhibition, or knowing the product that is a must at one time in the city. Also, everything is on the internet today, everybody is reported on the internet, and all communications revolve around this medium. If the internet did'nt exist, I may not live in Vigo.
What's the key to a successful design?
I think to do successful work you need to think in a global sense, with a great concept, a beautiful visual and a final aesthetic in mind. I think a project is great when you can define the start and end of it. I think is very important to forget when you create, you have to look forward and forget what other people think about you and your project, if you are going to get an award, or if this project is profitable on an hourly rate. Moreover it seems to me essential to have a great client; I believe that good clients make good projects. If you have in front of you a person with clever ideas, and he knows how to translate to you his references, you have a good start in making a successful design.
One more thing that I'm discovering now, is becoming increasingly professional. I think today you need more that only a pretty image or a resource or typeface that always work. I think one big key to create a successful design is to think a piece as one, and not as a sum of many parts. The more I work in this way, the more I can create something with original results. Of course it's a very complicated way to learn and you need a lot of time of study, but it's great when you feel you can do something better, otherwise you are only at the first step.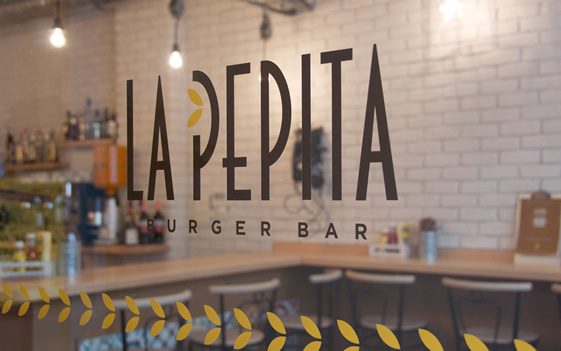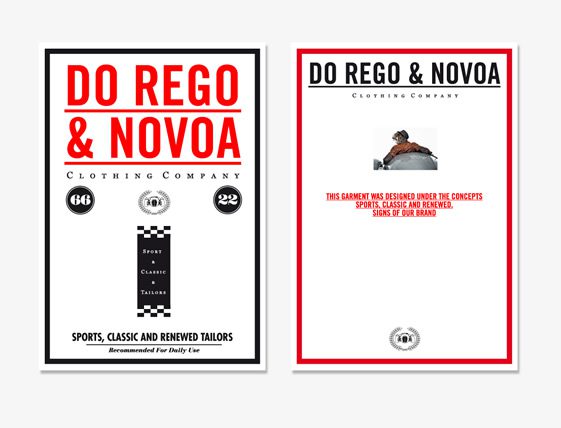 If you could only show a prospective client one piece of work, what would it be?
It's hard to select one project as my favorite, there are a lot of things in so many projects that made them feel special for me. Luckily I have worked with clients that I enjoyed working with, and for… people from Nike, F.C. Barcelona or Tommy Hilfiger made my trainee period very exciting. Since I manage my own studio I have a special enthusiasm and love for the clothing brand Do Rego & Novoa. This is a small company that sells clothing for people between 16-40 years old. They have been in the fashion market for only five years, and now they sell in more than 400 shops around the world. Formed by a talented team, the designer chief knows exactly what he wants and he has an impressive knowledge of the fashion industry.
I met him through a competition to design their website, and from there we started together a new look and feel for the brand. In a year and a half we built shops, designed collection of t-shirts, online campaigns, annual reports or garments designs among more things. I really like this client because they always try to do their best, and they make a big effort to get it. In one month a new clothing season will come with more designs we did together, and the following season will come with new designs on scarves and jackets. I think DR&N have a long way to go and I'm sure that one day this small team will achieve something very big.
You couldn't live without…
Trying to build my own life and my own projects.
Any secret talents that few people know about?
I do not consider myself a person with a special talent, I think every day I wake up with the intention of making things the best I can, and live the things I want to live. I don't act like an artist or a person who is always thinking of their ego at work; thousands of people worldwide do things that I really admire and I'm trying to learn from them to feel better as a person. I admire people like Messi or Ferrán Adriá, they are the best in their work and they live everyday trying to be better; whilst at the same time they are enjoying their personal progress.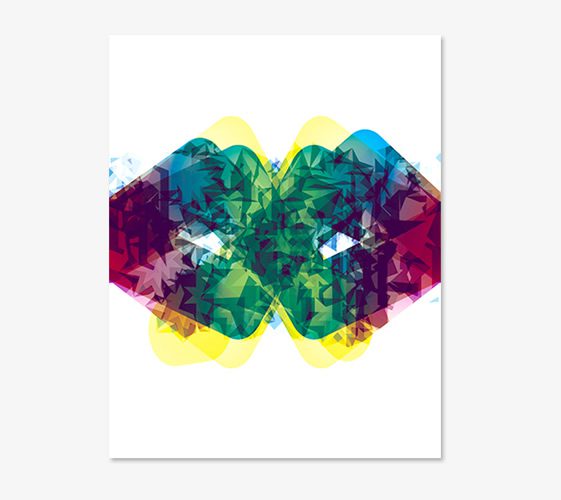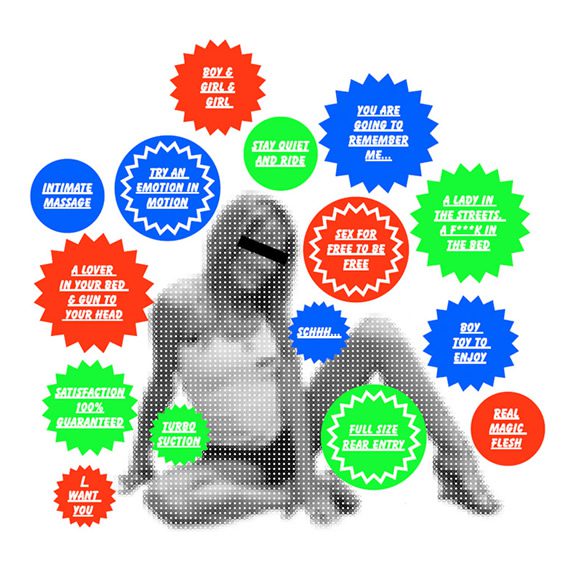 Have you got a Karaoke song?
I have always liked music, but have never been a big Karaoke lover, singing in this kind of clubs is not a very widespread custom in Spain, and when I was lving in London or Amsterdam I didn't often go to these kinds of places. Two years ago I spent one month traveling around Japan where I made an international volunteer program to learn the culture of green tea. There I made a good friend – and a huge Karaoke lover. One day we travelled to Osaka for singing… we sang so many songs in Japanese, so funny; also he liked Whatever by Oasis, which after this day has been a special song for me.
If we came to Vigo, where would you take us?
Vigo is a city to relax and enjoy. We could make a different plan from a big city. Forget about underground, noise, chaos or a lot of traffic. We can have an oyster breakfast in the morning, this is very common among us; sometimes we do a small route visiting several bars in the old city; all close to each other. In the meantime you can see how people live in their small houses. Then we can move to the port and take a boat from a friend and cross the bay to the Cies Island, 40 minutes from the coast, go for a swim there, and have a small lunch in the same boat with a glass of white wine… Galicia is famous for its vineyards.
In the afternoon we can make a commercial route visiting the local shops, have a drink in one bar if it's summer, or go to a cultural exhibition, we have several art galleries and museums. If you come now you can see an exhibition of Bauhaus and the Ulm school. At night there are bars opened after hours, you know in Spain it's so common to drink outside bars talking with friends. Vigo lifestyle is so calm and so close to nature, with no distances and not too far from other places to enjoy.