Pulse is a design-led gift, homewares and accessories trade show, held every year at Earls' Court. This year I was their official blogger and so I had a stand on which I was selling my book and conducting 'live interviews' with designers. I also had time for a nose around Launchpad, the area of the show dedicated to new talent. I absolutely love meeting new designers and seeing their work, so I was in my element. These are some of my favourite finds…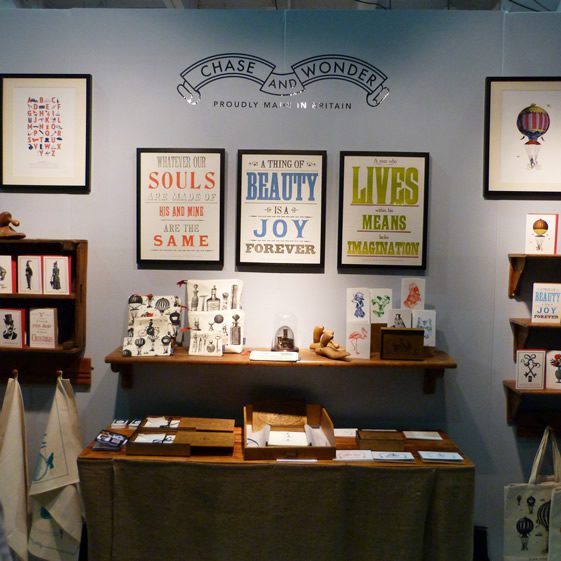 Chase & Wonder are childhood sweethearts Faye Pearce and David Aspinall. They do all their own screenprinting from a converted cowshed in the countryside and are inspired by Victorian sensibilities. They won best Launchpad exhibitor too, so it wasn't just my eye they caught.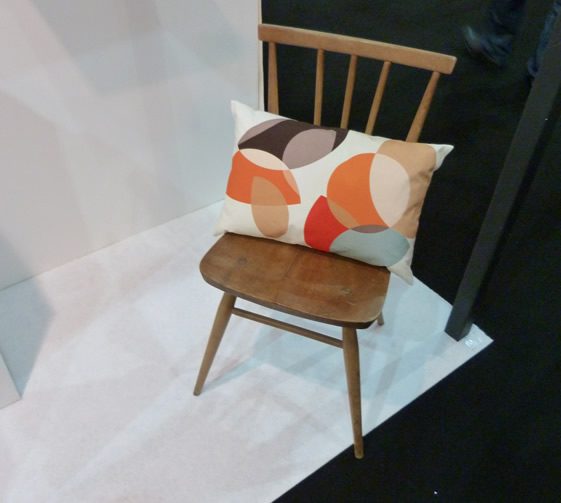 There are always lots of soft furnishings at these events, but Lindsey Lang's really stood out for me. Her products have a certain quiet confidence that I really liked.
I am a big fan of screenprinting and there was no shortage of that either at Pulse, but HAM's work really stood out. The simple silhouettes look quite serious at first, until you realise they feature trampolining rabbits and pigs on scooters – a lovely innocent humour combined with timeless aesthetic.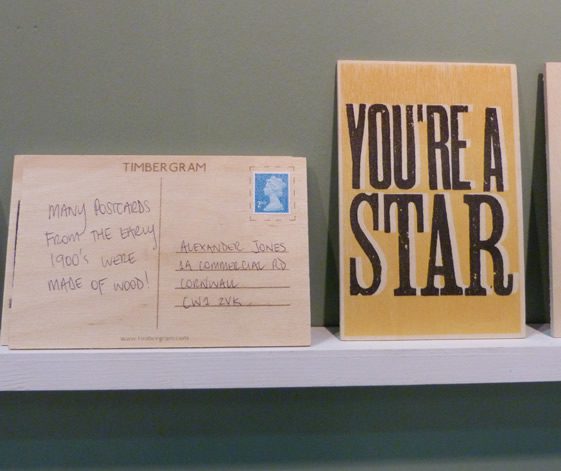 Apparently postcards in the early 1900s were wooden – who knew? Well, Timbergram clearly did, because they've started making them again. They are made in Britain, a tree is planted for every 10 sold, and you can treasure them forever without fear of the corners getting bashed.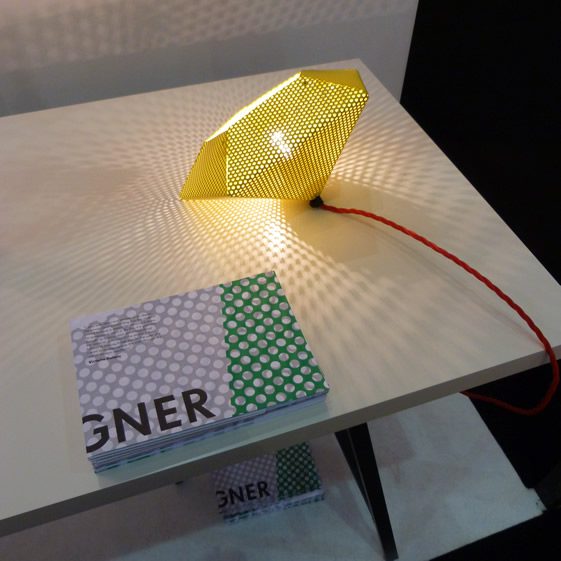 I've seen Victoria Delaney's work before and loved her perforated metal bowls – she's now taken them one step further and developed them into lights, which throw beautiful shadows. I'm a big fan.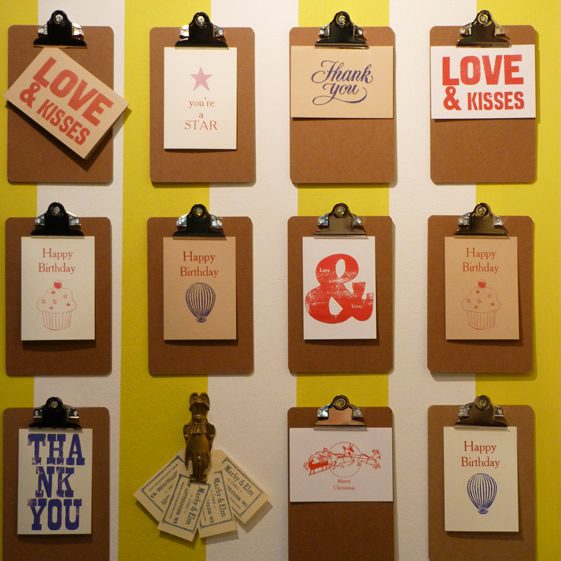 As well as screenprinting, I also love letterpress and there's a lot less of it around. Marby & Elm are doing wonderful things in this medium – if you're a fan of typography you can't help but love their work.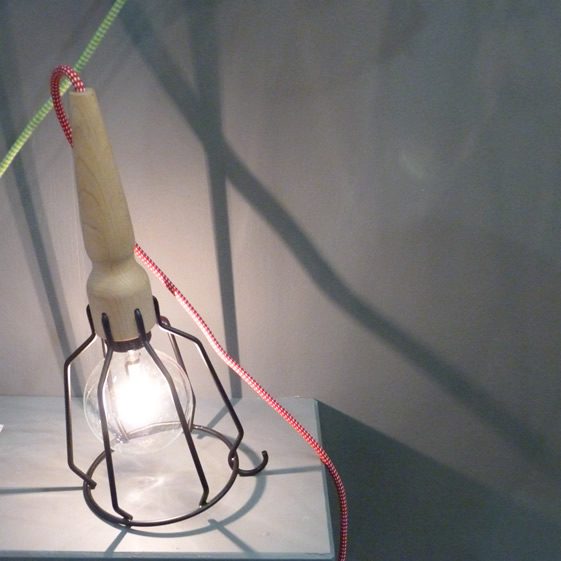 University of the Arts London had a stand showcasing the best work from their students and graduates. Dan McMahon's Captain Hook Lamp was my favourite piece. Aside from being quite gorgeous, it automatically switches off when you hang it up, and switches on when you pull it down to shine it on something.  Genius.