Student Union bars. Wasting time, wasting money, just getting wasted. Libraries. Endless rows of dry old tomes and shushing bookworms. I spent, I will admit, many happy hours in my Student Union bar, although not as many as our esteemed editor, who seemed to have far fewer hours of lectures than my unreasonable 20 a week. It's fair to say neither of us went for the décor.
Fast forward to the future present, where areas are not just quarantined for student recreation, but designed and created for student learning. Not for killing braincells, but for expanding minds. Not crammed with dusty relics, but open and free places with space to think. A space such as the BU Lounge at Bangkok University.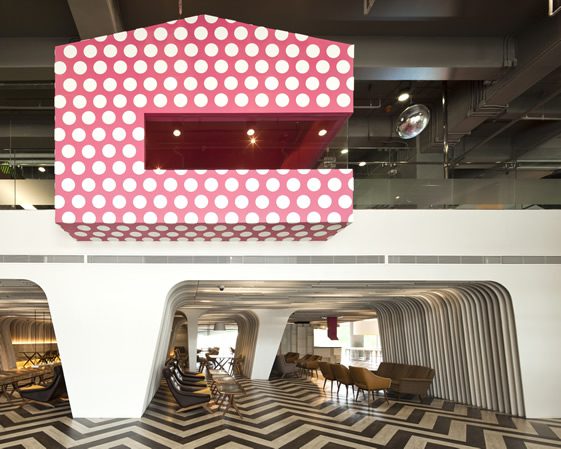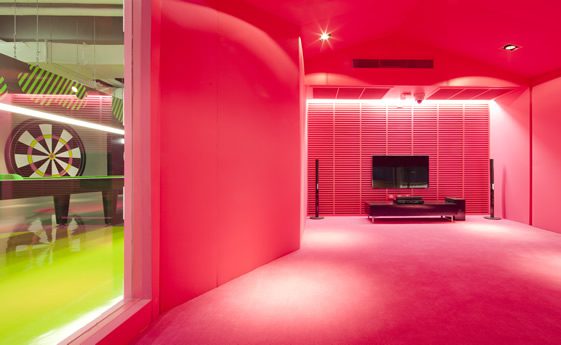 Part library, part relaxation room, a whole lot of fun. This two-storey student village located beneath the University's new Landmark compound is something to make the modern student get out of bed with a jolt like a faulty electric blanket. Supermachine Studio, the facility's designers, has opened the doors on the shape of things to come.
Upstairs is upbeat. Karaoke hut. Music rehearsal room. Pool-table-cum-crazy-golf thing. Kung-fu stress release space, for when the peaceful philosophy fails to bring enlightenment. Pole dancing corner. This is Bangkok after all. Bright, without being overly garish, modern, without poking your eye out. Stimulating, but not sensory overload.
Downstairs? Follow the bear – the most giant of giant pandas that is – Alice-style down the spiral staircase to the reading cave. We half expected to find a hookah-smoking caterpillar discussing Hawking. Take a load off your mind on the Big Sofa. Order a drink through one of the floor-connecting watering holes. Want to know what you're missing upstairs? Have a look using the periscope. Beats the mirrored bars of the city's Soi Cowboy stretch (or so I've heard, ahem).
If student recreation areas had been like this in my day, I may not have made it to lectures at all…