When I saw a whopping great melting Superman stood outside the Singapore Art Museum a few weeks back, I had to find out more. Although I unfortunately didn't have time to get to the museum itself, a little bashing of the internet's cogs and wheels informed me it was a collaboration between artists Mojoko and Eric Foenander; and that they had a show currently running at Japan's CLEAR EDITION & GALLERY. I spoke to its main protagonist, Mojoko – Singapore based creative Steve Lawler – to find out more…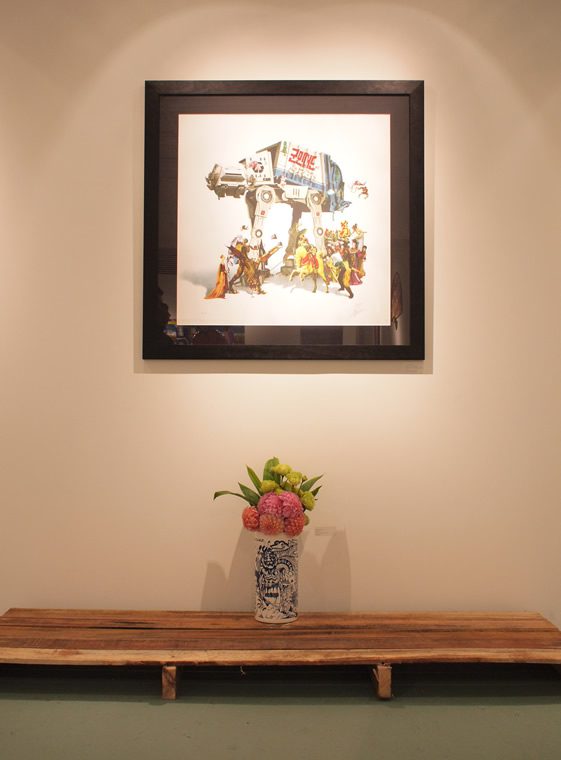 Consultant, curator, artist and answering to the name Mojoko – who is the real Steve Lawler?
Born in Iran, raised in Hong kong for 17 years then educated in Europe. In Italy was employed by Benetton and Diesel to create advertising and imagery for them. And then after moving to Singapore rediscovered the power of images to communicate ideas across language barriers. After creating Kult magazine it was possible to work with many artists both locally and internationally. Now organizing exhibitions, curating events and working with brands to promote and grow the arts scene in Singapore.
Who inspires you?
Stanley Kubrick. Nurses, Construction Workers, half -finished cross word puzzles, art, design, modern culture, Late night TV, music. Old chinese packaging, historic architecture and intricate ceramics and tiles found in mosaics and mosques.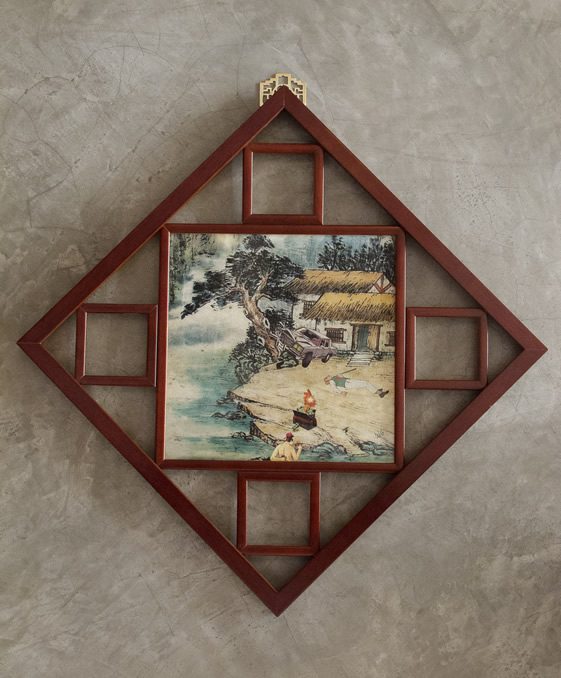 Your work is predominantly focused on pop-culture, and in particular comic-book culture. Is this your background?
My background was a steady barrage of images ranging from Manga, comic, advertising… all in Hong Kong. A constant stream of images ranging from signage on giant haulage trucks, to military vehicles and commercial aircrafts. I was naturally fascinated with what I didn't know at the time was graphic design and typography. Good and bad. Just a graphics overload.
Your style is strongly graphics based, do you see yourself more as designer or artist – and, does it really matter?
Designer. composer. Choosing what project to make much the same way a designer considers. I do tend to have rationale and reason for my work. Often theme based, I use the medium to help the message. I rarely create abstract work. I am more familiar with graphic design than contemporary art.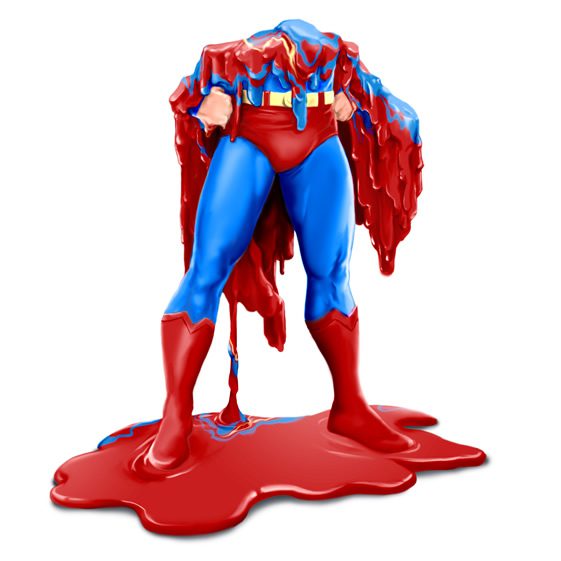 I came across you as an artist when I saw your gigantic melting Superman stood proudly out front at Singapore's Art Museum. Can you tell me a little more about him?
I was asked to create an artwork for the Front Lawn of SAM. Singapore has a large portion of the population who are not interested in art. I wanted to create a piece which spoke to a wider audience. Something that related to more people, and perhaps used art to say something they could decode.
The theme of the show was "FutureProof" and decided we were not "FutureProof" at all. In fact, we are screwed. So decided upon a symbol of hope and indestructibility… and melted it. This simple icon rendered useless by the sun's rays.
Your current exhibition with Eric Foenander in Japan explores these same themes, can you tell us a bit more – and, how's it been received so far?
The show has many Japanese sensibilities, a lot of the content has been very well received, the work seems to travel quite well. Our bleak view of the future is often satirized by the way we create the images, so the first reaction we often receive is laughter. The Japanese are very encouraging and supportive. There seems to be a genuine interest in the work, and good word of mouth talking about the show.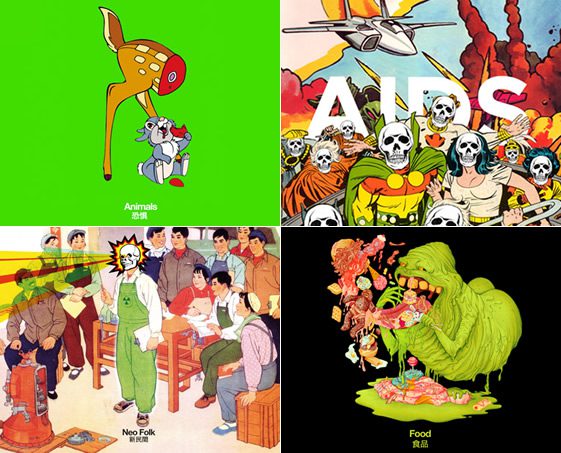 What's next for Mojoko?
I'm putting together the next issue of Kult magazine. It is a free Quarterly we put together promoting new artists. Now in its 9th issue we will be look at the theme of "Earth". Artists from all over the world creating artworks in response to the theme. You can find out more and see our past issues here: www.kult.com.sg
How long have you been in Singapore, what took you there – and how has it changed in that time?
I have been here 9 years. Was brought over here by Ogilvy Interactive in 2003. I had a good time there, but after a few years, there was very little I was proud of. Felt like a waste of time. But it did teach me some valuable skills that have helped me since. Such as working quickly, collaborating, thinking about different markets and languages. Since then I have been curating shows, magazines and making my own stuff.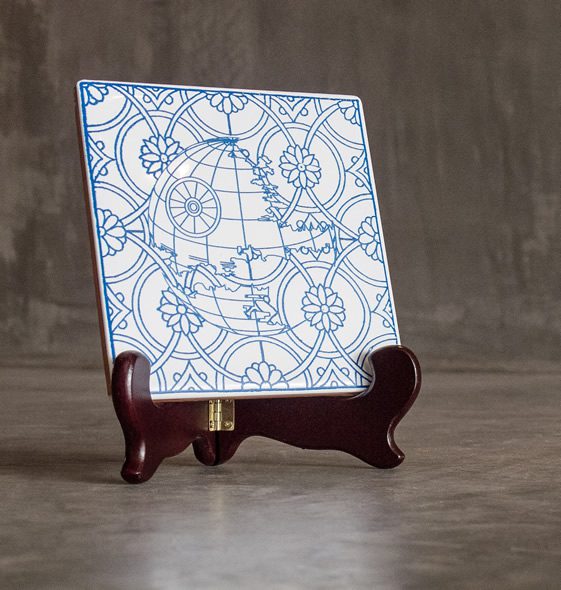 How would you describe Singapore's art and culture scene right now?
The scene has grown massively. There is the posh side and there is an underground movement too. Not just in art, but music and fashion. There are some cool kids, doing some cool shit.
If we came to visit you in Singapore, where would you take us?
I would take you to the Sculpture Garden of Hell, some street food stalls, some cheap outdoor bars and a string of shows from emerging artists and photographers. There is something opening every week, so am pretty sure it would vary depending when you are here.
Here is link of shit going on in Sin City: mag.coalsg.com