John Rainey is studying for an MA in Ceramics and Glass at the Royal College of Art. His Computer Augmented Portrait series was chosen to be part of the RCA's Paradise exhibition in Milan's Ventura Lambrate district.
Using the entire collection of one person's photographs from Facebook as a starting point, he used Perspex and Z Corp Rapid Prototyping to make interpretive composite 3D prints.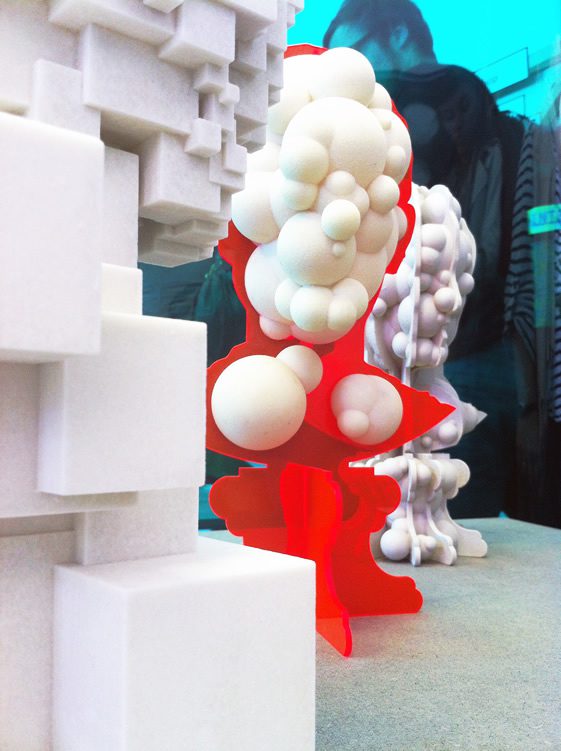 In his 'artist's statement' he tells us that this is "an attempt to challenge the traditional concepts of likeness and how the approach to making a portrait may be altered in the climate of simulated interaction and image domination, where new politics and thoughts around representation emerge. "
His sculptures have a strange sort of ugly beauty that had me captivated from the moment I laid eyes of them. They certainly play with the notion of portrait – and definitely produce something more interesting as a result of rejecting the traditional approach.
It will be very interesting to see what Mr Rainey does next. Watch this space!