When I started writing this column over six months ago, I promised to bring you design that make you feel like you'd momentarily lost the need to breathe. That's exactly how I felt when I spotted the Wharton High Desk by Geoffrey Keating at the Architectural Digest Home Design Show in New York a couple of weeks ago.
Working under the wonderful strap line "Made in the Midwest with my own bare hands," Geoffrey is the fifth generation of his family to make furniture, but his journey has been a little more circuitous than those of this church-building grandfathers.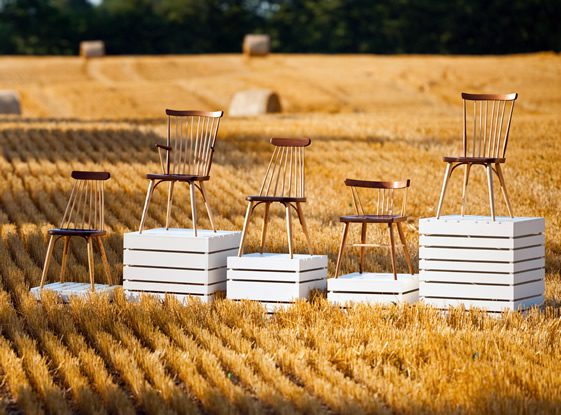 He was a roofer in Texas, a mechanic for a professional racing team and a theology undergraduate at Yale and Notre Dame before the lure of woodwork drew him home. Despite his family heritage, he is entirely self-taught; and started making things almost compulsively whilst at college. He intended to become a professor and needed a creative outlet to balance the very academic nature of his studies. He found himself sketching in the margins of his texts, and soon started collecting tools and making things for himself and friends.
The leap into furniture design as a career wasn't an easy decision; "There were a lot of people that thought I was a little crazy, or stupid, or both to try and start a hand-made furniture business.  And there were times when I would have agreed with them.  Now, it feels so good every morning to walk into my studio and know that this is what I get to do all day."
Whilst the Wharton High Desk is my favourite piece, Geoffrey says he's most proud of his chairs "I just built them as I pleased, taking as long as I needed, and while there are still things I want to tweak and try and perfect, I'm proud to have my name on them." 
Heartbreakingly these wonderful products are not currently distributed in the UK, so if you know of someone who might be interested, get in touch!