After a crazy day running around London on Thursday, I finally managed to get to Pick Me Up at Somerset House. Now in its third year, the UK's first annual contemporary graphic art fair and festival had a slightly different feel to it this year.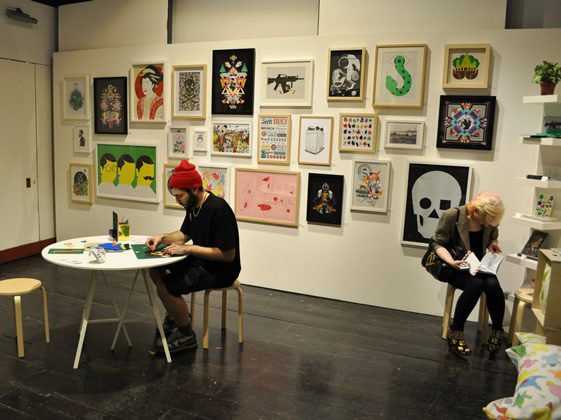 Previous years have seen one or two main workshops and otherwise orderly displays of neatly presented graphic design – which has been exciting and inspirational. This year however, the fair seemed to be alive with creativity – there seemed to be more collectives, more 'live drawing', more opportunities to take part in the creative process. Every exhibitor seemed to be offering some way to get involved – it felt more like a festival than an art gallery. A bar selling food and drink in the evenings, a new feature for this year, no doubt added to the convivial atmosphere.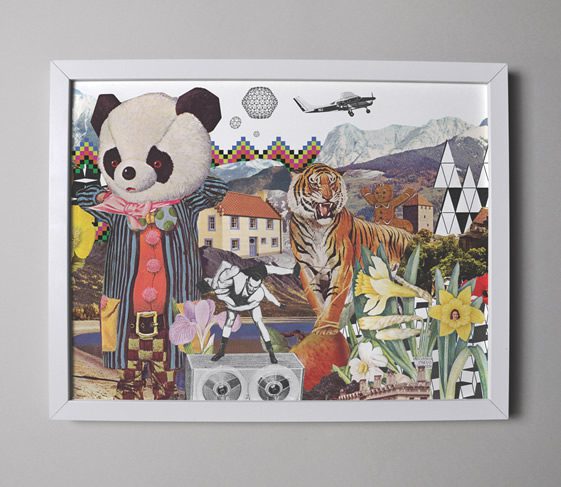 Puck Studio, a creative studio based on East London, presented Scrumping, a selection of the best creative talent from the South West of England. Founders David Gibbons and Robbie Wilkinson are both from that neck of the woods, and found previous Pick Me Ups to be quite London-centric. They set about addressing the balance with an apple tree, from which visitors could pluck graphic art prints.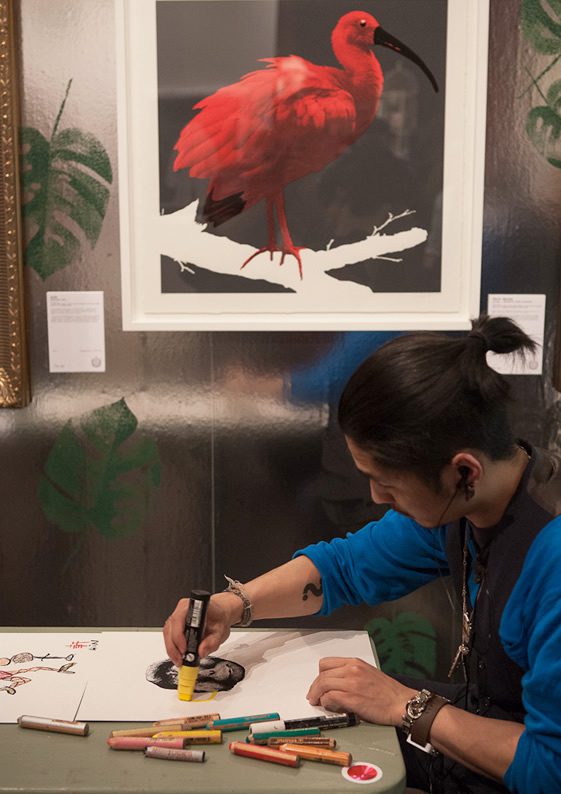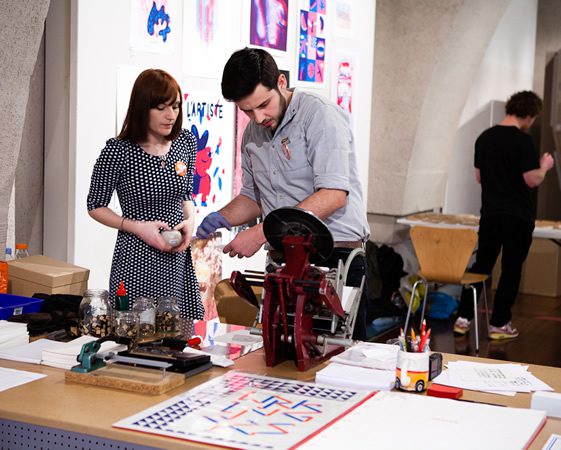 Print Club London 'popped up' again with their fully functional screenprinting studio. Visitors could observe from a safe distance or get their hands dirty and pull their very own print.
Anthony Burrill, host of last year's workshop space, made a return for one night only, with a typographic sticker workshop where people could make their own postcards. (He also designed the lovely promotional materials with No Days Off.)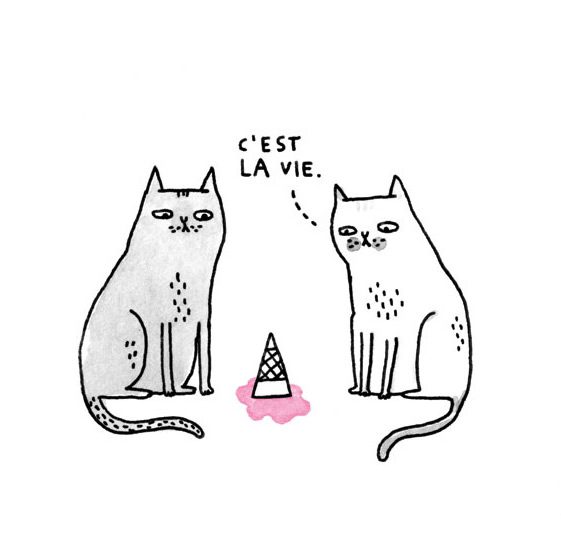 Pick Me Up Selects showcased 20 international rising stars, including Kristjana S Williams who I wrote about in this column last November, selected by a panel of judges including Camilla Parsons, Outline Editions, John O'Reilly, Varoom Magazine, Angharad Lewis, Grafik Magazine, Liz Farrelly, writer – and the Somerset House curatorial team.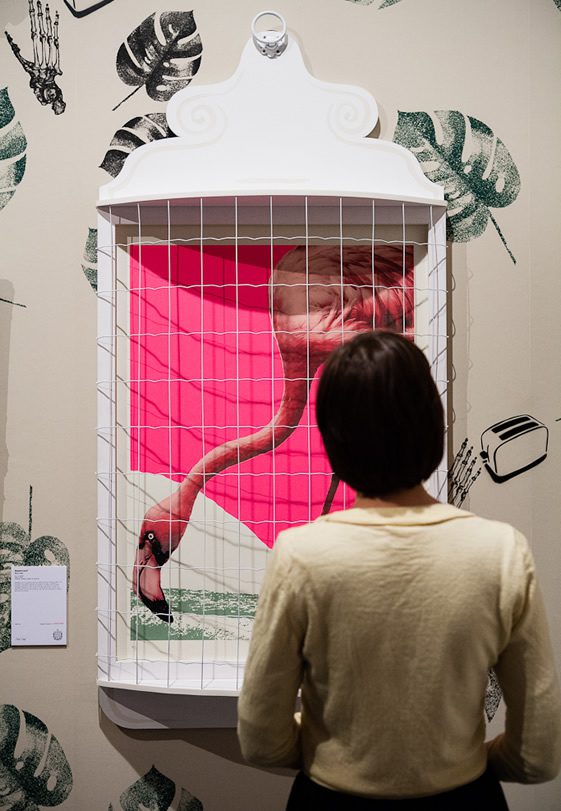 As always the rabbit warren of rooms at Somerset House added intrigue and drama – I loved discovering Many Hands, Soma Gallery and Nelly Duff, each of whom had created their own little world in one of the upstairs rooms.
It must be hard to keep annual shows consistent and yet feeling fresh – I think Pick Me Up did a great job this year. I can't wait to see what they come up with next year!