The boat from Koh Phi Phi was a blue journey for more than one reason. Leaving the beautiful island nearing the end of our tour we were eager to cross the ocean and get to the much talked about Sri Panwa. Not giving up on the dream we were met by a young and bouncy welcome team, and shown to our sea-view pool villa. High up the southern most point of Phuket, the picturesque Sri Panwa sits in just over 31 acres of the Cape of Panwa.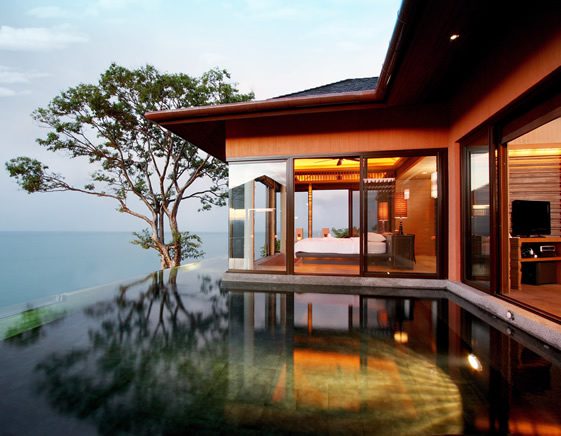 We were immediately drawn to the vast vistas of the Andaman Sea until we noticed our villa. Essentially a contemporary pagoda style glass fronted building, our bedroom and living area opened directly into the infinity-edge pool. The interiors cool and sophisticated, with elements of traditional hand crafts throughout, our in-door/out-door bathroom was elegant – and the smell of eucalyptus instantly refreshed our senses. Super-stylish and entirely private, with only bird song or a Bose sound system for noise a skinny-dip was first on the agenda.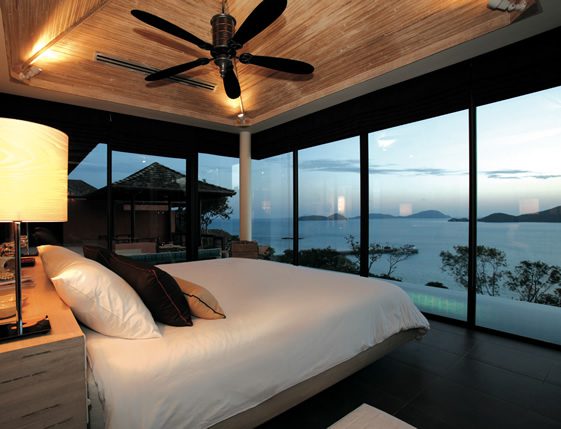 Interestingly the early settlers of southern Thailand – the Portuguese, Hokkien Chinese and Indians – have definitely been an influence on the development. Custom designed to suit the topography of the Cape, using warm terracottas for exterior walls, with cool angles and complex fabrics – the individually designed villas are positioned with either north or south facing views. Contemporary and superbly cool our villa was comfortable, not fussy or over designed and we appreciated that modernity had an equal share in the general design.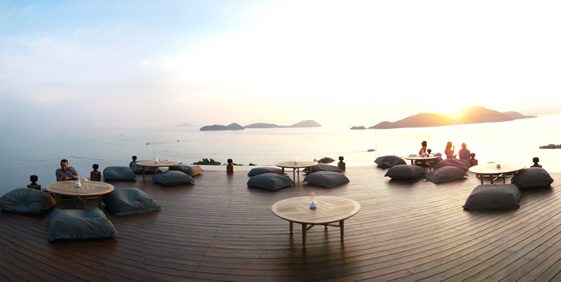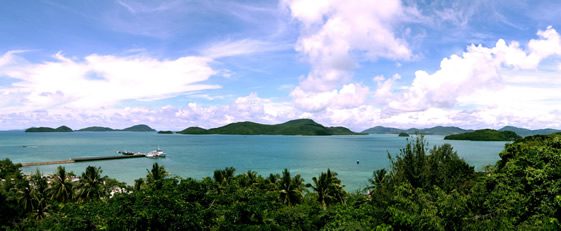 Much less formal that you'd imagine, the very competent and young service team was excellent. Their laid back approach was in keeping with the focus on privacy and relaxation here. Accredited by the Thai Royal Family, the hotelier Robert H. Burns and Gordon Ramsay – Sri Panwa could not be more highly regarded. More rock'n'roll than regal, Flo Rida found his stay "amazing" and we struggled for better superlatives when describing the vibe at Sri Panwa.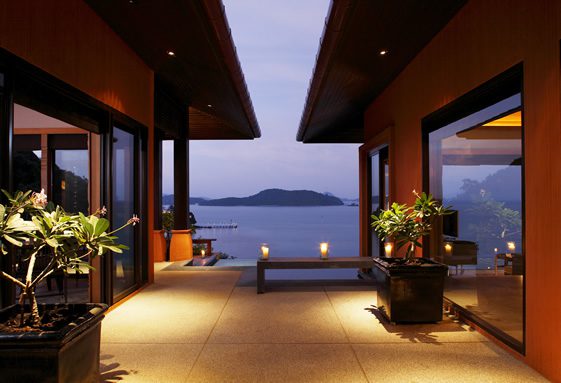 Boasting two restaurants of both Thai and western cuisine, an evening at Baba Nest Bar is a must – if you can bear to tear yourself away from your villa. Hugged by an infinity-pool, the roof-top deck is the perfect sunset spot. Nautical scatter cushions and low wooden tables make for most comfortable lounging. The absolutely spectacular views of the colourful horizon make this one of the most romantic spots in the entire Cape, match this with a Sake and lychee cocktail and it's close to perfection.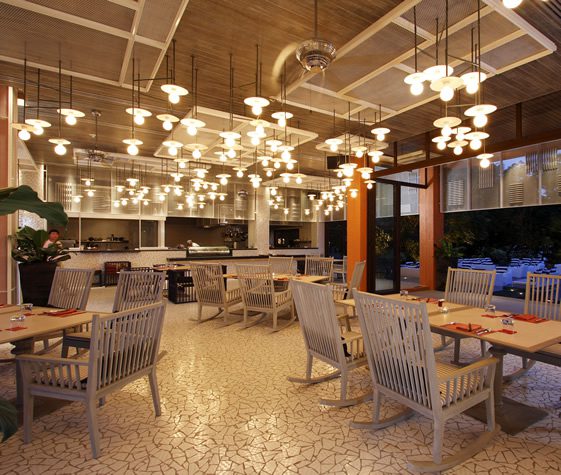 Ignoring our impending departure we couldn't resist getting pampered at their Cool Spa. Entirely secluded, the exterior decor was that of landscaping dreams with angular shallow pools for toe dipping, a waterfall and Lilly-pad ponds. Surrounded by an unusually deep blue and middle eastern inspired building, we leisurely drank Chrysanthemum tea whilst our therapists prepared our treatments.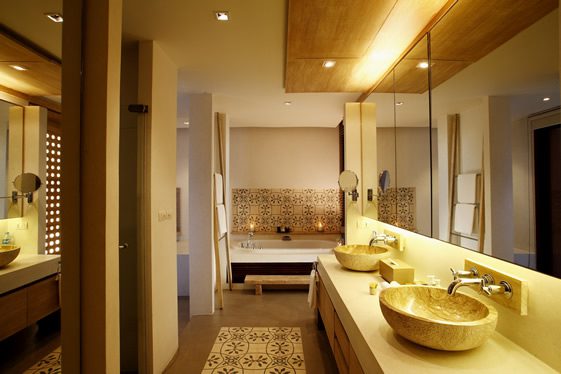 I went for the fresh mango salt scrub and essential peppermint oil serenity massage which promised and delivered gentle acupressure and ultimate relaxation. I almost turned to liquid after my treatment, so their Paul Smith tuk-tuk was called to escort me back to our villa. To say I felt spoilt would be an understatement, let's just say winning the lottery is now very much on my to-do list.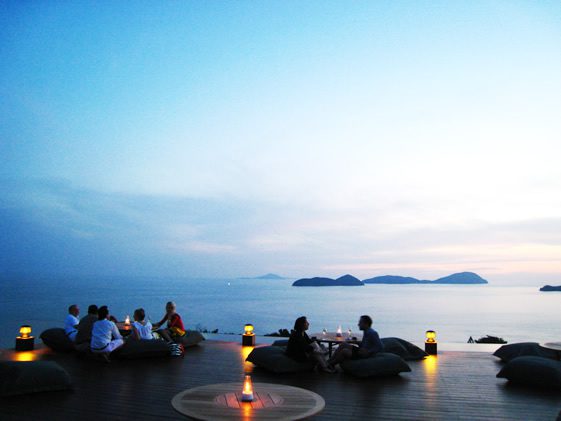 Amazingly the owner and head manager, Vorasit 'Wan' Issara, is only 31 years of age. Given this project by his property development family – Charn Issara Group, he has spent just over six years developing the private residences and luxury hotel pool villa resort. Taking inspiration from the cool and sophisticated designs of Shore Club in Miami and The Dylan in Amsterdam – plus the unrivaled level of service of the Mandarin Oriental – Wan, with friends, has developed Sri Panwa into one of the most successful resorts in Southern Thailand.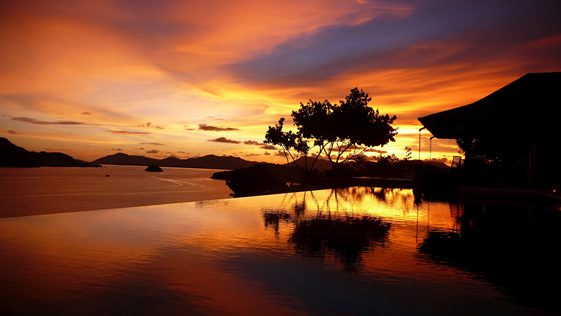 I hate to call it a 'resort' which conjures Benidorm flashbacks of my early teens but the site has just the right blend of style and service to attract not just the above mentioned clientele. For those looking for that piece of cool luxury with complete privacy, superb service and a party scene only a short drive away – Sri Panwa has to be on your holiday destination list.