Dining in the Caribbean is an underrated experience. All too often, the focus is on the region's stunning beaches and crystal-clear waters, and its vibrant culinary scene gets left behind. However, every island in the Caribbean boasts its own rich food history and traditions, with a unique blend of flavours and ingredients that combine to create fascinating dishes rooted in history, culture, and place.
So next time you pack your bags and set sail on an amazing Caribbean cruise, give a little thought to where you plan to eat. You'll be surprised at the range, variety, and sheer quality of the dining options wherever you go, and it will add a delicious extra dimension to your vacation. Here are some of the best restaurants across the Caribbean that will guarantee you an unforgettable culinary adventure.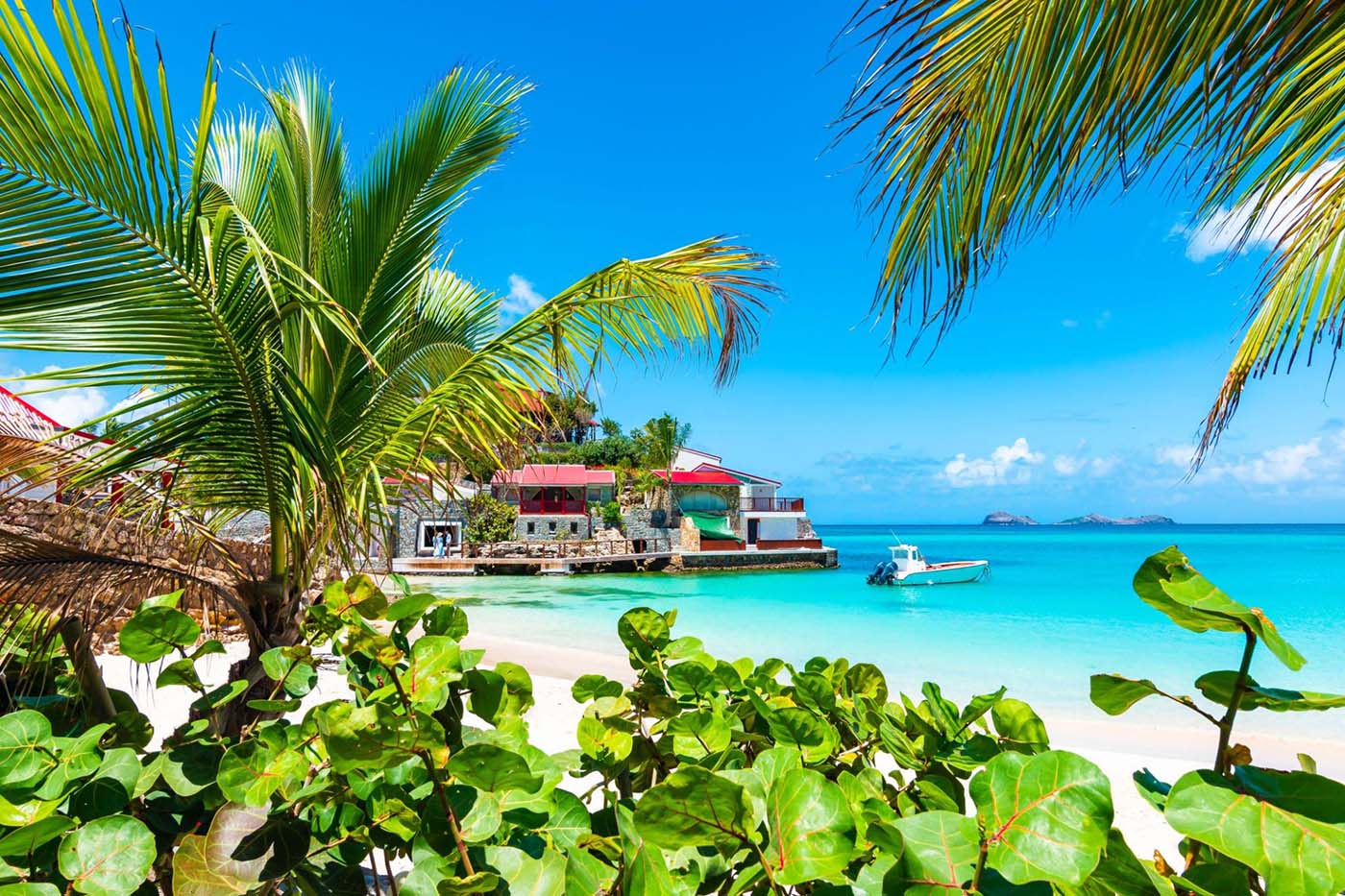 Le Chateaubriand – St. Barts
French-Caribbean fusion is one of the most popular styles in the islands, thanks to the significant French influences in islands like St Lucia, Martinique, and St. Barts.
Le Chateaubriand is on the third of these three islands, an elegant establishment serving up delectable seafood dishes that combine the sophisticated style of traditional French cooking with the fresh flavours and inventive techniques of the Caribbean. Their lobster bisque and profiteroles are particularly excellent, and the romantic beachfront setting is the final icing on the cake.
Fisherman's Wharf – Barbados
Located on the scenic Careenage in Bridgetown, Fisherman's Wharf is one of the best places in the Caribbean to eat seafood – and that is saying something! From grilled flying fish and mahi-mahi to spiny lobster, every dish is prepared with a unique Bajan twist, making this a truly memorable place to dine.
The Cliff – Barbados
Teetering precariously on top of a rocky cliff overlooking the sea, The Cliff in Barbados is one of the most picturesque locations to dine you will find anywhere in the world. The food is pretty darn good too, a lively blend of contemporary Caribbean and international cuisines. This means dishes like seared foie gras or blackened mahi-mahi, washed down with something from the extensive wine list. For anyone in Barbados for more than a day, this is a must-visit.
Garvey's Grill – Antigua
Antigua has a fascinating culinary history, with the more traditional Caribbean flavours blended with a number of influences from the Indian sub-continent, which makes it a great place to eat. Garvey's Grill is one of the more authentic establishments on the island, serving up scrumptious jerk chicken, roti, and fresh seafood dishes.
The friendly staff and the colourful decor of the restaurant make it a favourite among both tourists and locals.
Miss T's Kitchen – Jamaica
No culinary exploration of the Caribbean would be complete without a visit to Jamaica, where so many of the classic island flavors were born. If you have a craving for curry goat, ackee and saltfish, jerk chicken, or rice and peas, Miss T's Kitchen in Ocho Rios is the place to go, with a varied menu that is nothing less than a celebration of Jamaican flavours.
El Conquistador – Puerto Rico
If you find yourself in Puerto Rico, don't miss El Conquistador in Fajardo. This restaurant serves up Puerto Rican classics like mofongo and arroz con gandules in a charming hacienda-style setting, with stunning ocean views from the terrace as the perfect backdrop to this lovely dining experience.
These restaurants are amongst the best that the Caribbean has to offer, a mix of old and new styles, of deeply traditional cuisine and cutting-edge culinary techniques. But wherever you go in the Caribbean there are bound to be fantastic restaurants, so seek out new flavours and enjoy a brand-new foodie adventure!