Houston, the vibrant and diverse city in Texas, offers an array of neighbourhoods that cater to various lifestyles and preferences. Whether you're a young professional seeking an urban setting, a family in search of a suburban oasis, or an art enthusiast looking for a creative enclave, Houston has something for everyone. In this article, we will explore some of the best neighbourhoods in Houston that provide an excellent quality of life and a dream lifestyle.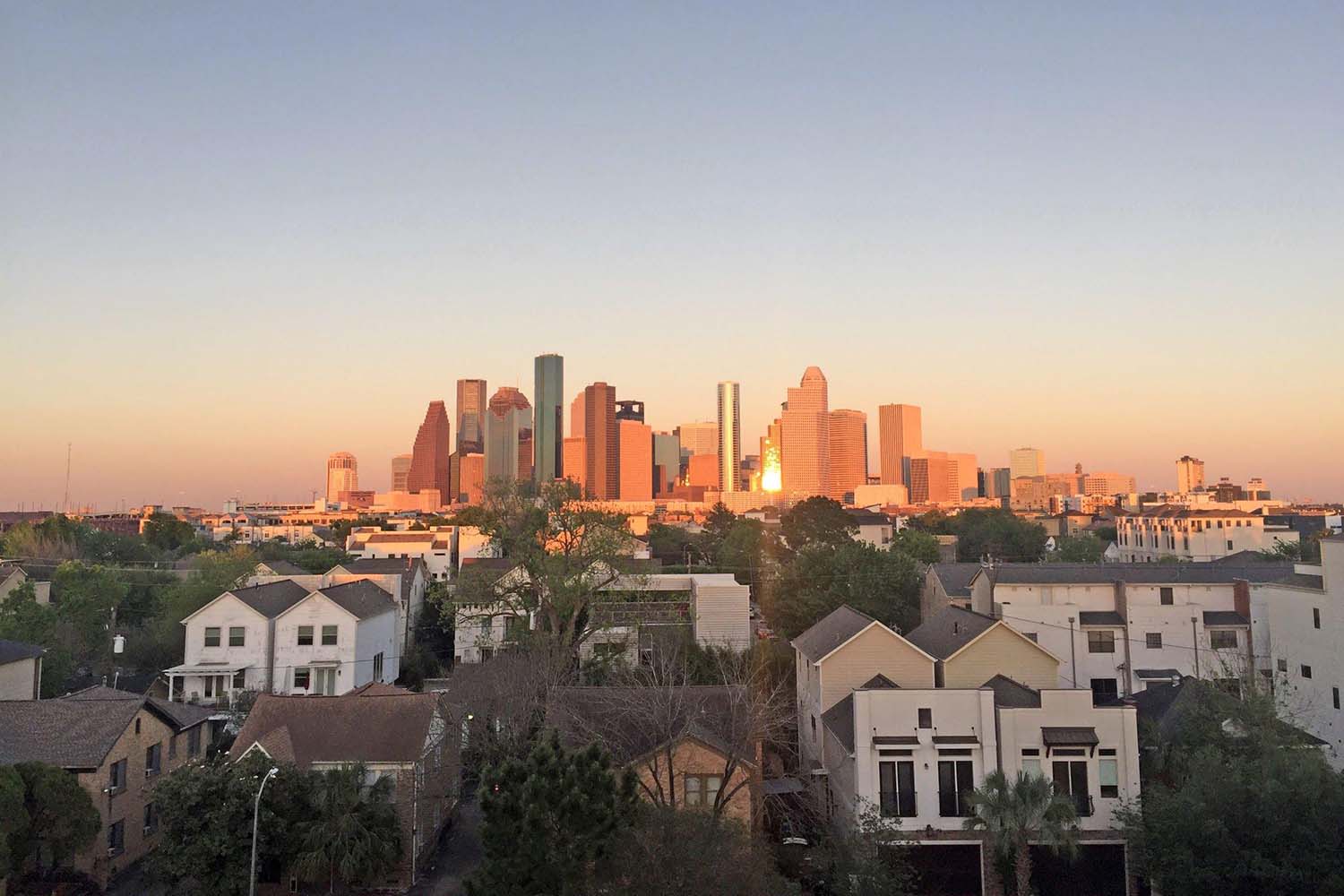 Factors to Consider When Choosing a Neighbourhood
When searching for the perfect neighbourhood, it's essential to consider several factors that align with your lifestyle and needs. Here are some key aspects to keep in mind:
Safety and Security
Safety should be a top priority when selecting a neighbourhood. Look for areas with low crime rates, well-lit streets, and active community watch programs.
Proximity to Amenities
Consider the proximity of essential amenities such as grocery stores, shopping centres, parks, and recreational facilities. Easy access to these conveniences can enhance your daily life.
Quality of Schools
For families, the quality of schools is a crucial factor. Research the local schools' ratings, extracurricular activities, and resources to ensure your children receive a top-notch education.
Cost of Living
Evaluate the cost of living in the neighbourhood, including housing prices, property taxes, and utility expenses. Make sure it aligns with your budget and financial goals.
Transportation Options
Evaluate the accessibility of public transportation, major highways, and bike-friendly infrastructure. This will determine your ease of commute and mobility within the city.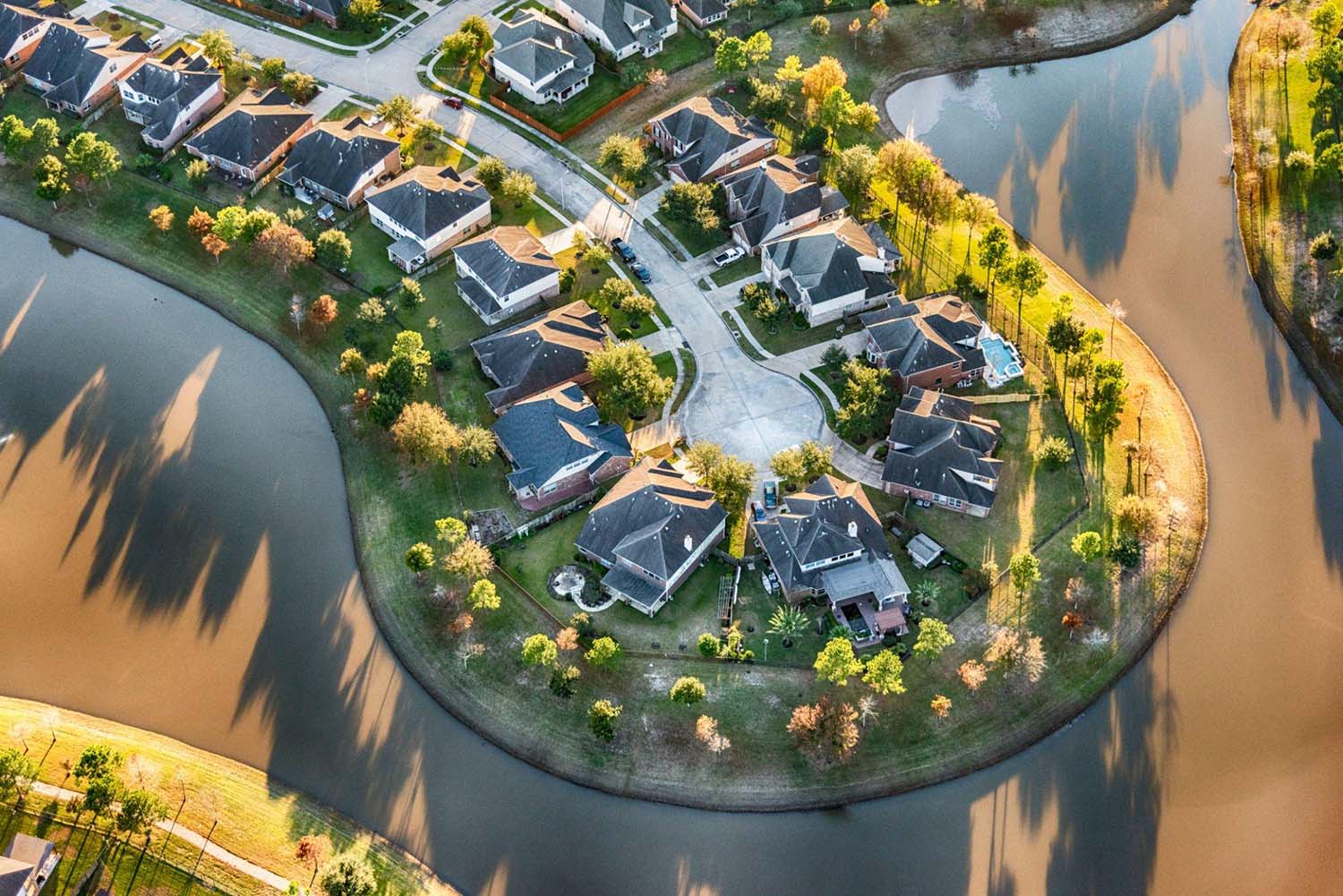 The Heights: A Quirky and Vibrant Neighbourhood
The Heights is a historic neighbourhood located just northwest of downtown Houston. Known for its unique charm and vibrant atmosphere, it attracts residents who appreciate a blend of vintage architecture, eclectic shops, and trendy restaurants.
The neighbourhood boasts a diverse range of housing options, including Victorian-style homes, bungalows, and contemporary townhouses. The community spirit thrives in The Heights, with regular events such as art walks, live music performances, and local festivals.
Some popular attractions in The Heights include the historic 19th Street, filled with antique shops and boutiques, and the White Oak Music Hall, a renowned live music venue. The neighbourhood offers an excellent balance of residential charm and urban amenities.
Montrose: An Artistic and Eclectic Enclave
Montrose is an iconic neighbourhood in Houston known for its artistic and eclectic vibe. It has been a cultural hub for artists, musicians, and writers for decades. The neighbourhood is teeming with art galleries, independent theatres, and unique coffee shops.
One of the highlights of Montrose is its diverse restaurant scene, offering cuisines from around the world. Whether you're craving Italian pasta, Vietnamese pho, or Tex-Mex tacos, you'll find a culinary delight in Montrose.
The architectural landscape of Montrose is equally captivating, featuring historic mansions, bungalows, and modern lofts. The walkability and bike-friendly streets make it easy to explore the neighbourhood and immerse yourself in its creative energy.
The Woodlands: A Suburban Oasis
The Woodlands is a master-planned community located just north of Houston. If you're seeking a suburban lifestyle with abundant green spaces, parks, and family-friendly amenities, The Woodlands might be the perfect fit.
The community offers an extensive network of nature trails, golf courses, and recreational facilities. Residents can enjoy boating and fishing in the nearby lakes or attend community events and concerts held at The Cynthia Woods Mitchell Pavilion.
The Woodlands also boasts an impressive selection of shopping and dining options. Market Street and The Woodlands Mall provide a wide range of retail stores, restaurants, and entertainment venues. The planned community concept ensures a well-designed and cohesive neighbourhood.
Rice Village: Urban Living with a College Vibe
Rice Village is a vibrant neighbourhood located near Rice University, one of the top educational institutions in the country. This urban enclave offers a mix of residential complexes, trendy boutiques, and unique dining experiences.
The proximity to Rice University creates a youthful and energetic atmosphere in the neighbourhood. You'll find students studying at local coffee shops, professors discussing their latest research, and a sense of intellectual curiosity in the air.
Rice Village is also a shopper's paradise, with a diverse range of specialty stores and high-end boutiques. The neighbourhood comes alive in the evenings with live music performances and cultural events, making it a perfect spot for those seeking an urban lifestyle with a college vibe.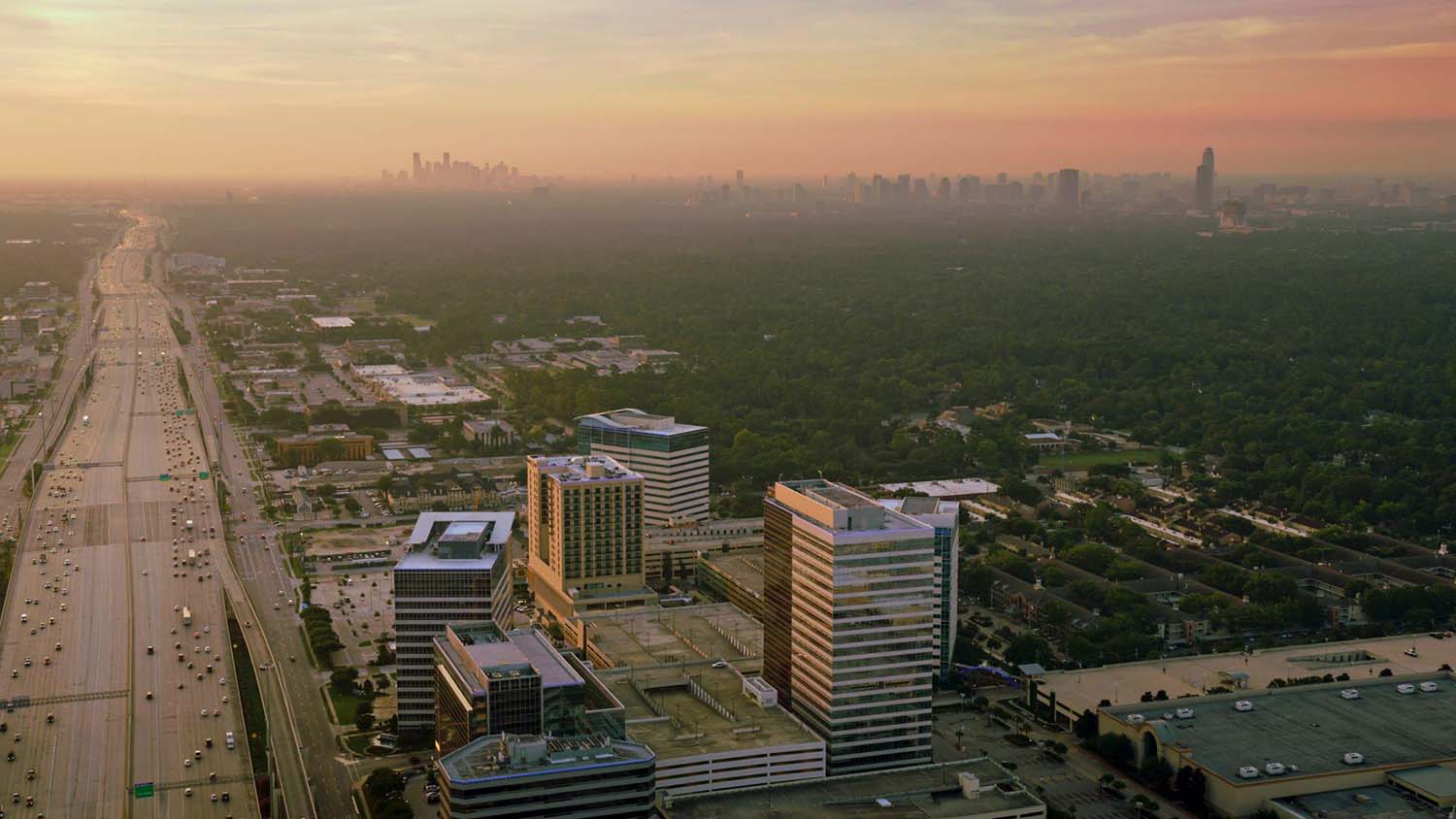 Katy: A Growing Suburb with Small-Town Feel
Katy is a rapidly growing suburb located west of Houston. Despite its growth, it has managed to retain a small-town feel, making it an attractive option for families and those seeking a tight-knit community.
Affordable housing options, excellent schools, and numerous parks and recreational facilities make Katy an ideal place to raise a family. The annual Katy Rice Harvest Festival and other community events bring residents together in celebration.
Katy also offers easy access to major highways, allowing for a straightforward commute to downtown Houston. Its charming downtown area, known as Old Town Katy, is lined with unique shops, local restaurants, and historical landmarks.
Midtown: Where Urban Living Meets Entertainment
Midtown is a lively neighbourhood situated just south of downtown Houston. If you're looking for a vibrant nightlife, a thriving arts scene, and a convenient location, Midtown might be the neighbourhood for you.
This walkable neighbourhood offers an abundance of entertainment options, including bars, clubs, live music venues, and theatres. Food enthusiasts can explore a variety of dining experiences, from trendy gastropubs to international cuisines.
Midtown's strategic location provides easy access to downtown Houston's employment opportunities, cultural institutions, and major sports arenas. The neighbourhood's mix of residential and commercial spaces creates a dynamic atmosphere that attracts young professionals and urban enthusiasts.
River Oaks: Luxury Living in Houston
River Oaks is one of Houston's most prestigious neighbourhoods, known for its luxurious homes, tree-lined streets, and upscale lifestyle. This exclusive enclave offers a tranquil and elegant living experience.
The neighbourhood is renowned for its magnificent mansions and estates, often featuring stunning architectural designs and meticulously landscaped gardens. River Oaks Shopping Center, with its high-end boutiques and gourmet restaurants, is a popular destination for residents and visitors alike.
The community's commitment to preserving its natural beauty is evident in the presence of parks, walking trails, and green spaces. Residents of River Oaks enjoy a serene environment while being just minutes away from downtown Houston's cultural and business districts.
The Museum District: Where Art and Culture Thrive
The Museum District is a haven for art enthusiasts and culture seekers. Located just southwest of downtown Houston, this neighbourhood boasts an impressive collection of world-class museums, galleries, and cultural institutions.
Visitors can explore The Museum of Fine Arts, Houston Museum of Natural Science, and the Contemporary Arts Museum Houston, among many others. The district also features beautifully landscaped parks, sculpture gardens, and outdoor spaces perfect for leisurely strolls.
Fine dining experiences await in the Museum District, with a variety of culinary options ranging from upscale restaurants to charming cafes. The neighbourhood's architectural gems, such as the iconic Menil Collection, add to its unique charm and artistic ambiance.
Clear Lake: A Haven for Outdoor Enthusiasts
Clear Lake is a waterfront neighbourhood located southeast of downtown Houston. Nestled near the coast and adjacent to the NASA Johnson Space Center, this area offers a haven for outdoor enthusiasts and science aficionados.
Residents of Clear Lake can enjoy boating, fishing, and water sports on Clear Lake itself or venture further to nearby Galveston Bay. The neighbourhood's proximity to nature reserves and parks provides ample opportunities for hiking, birdwatching, and picnicking.
Seafood lovers will delight in the abundance of fresh seafood restaurants that line the shores of Clear Lake. The coastal charm and relaxed atmosphere make this neighbourhood a favourite among those seeking a tranquil and nature-filled lifestyle.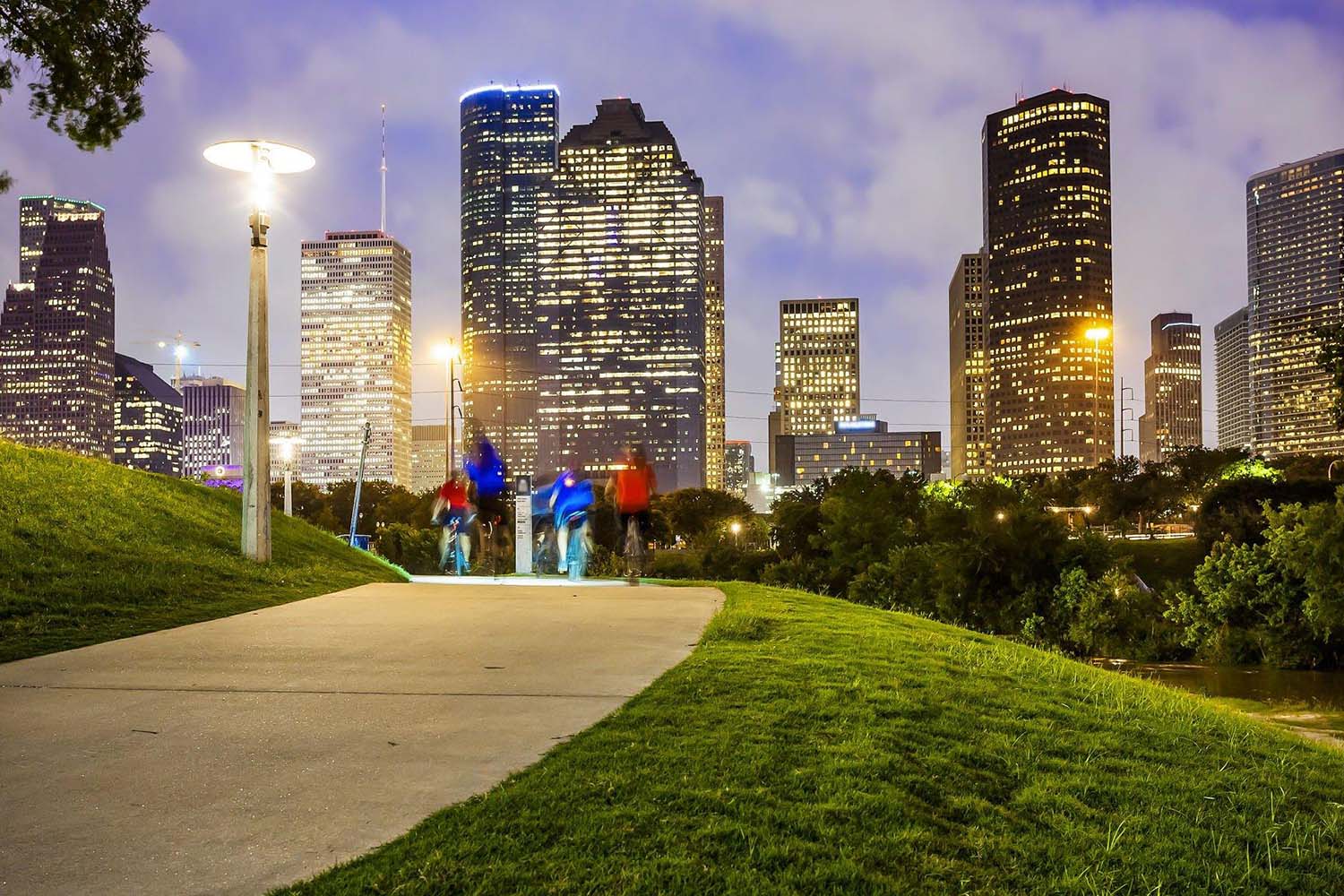 What To Know About Huston's Neighbourhoods
Houston's diverse neighbourhoods offer a wide range of lifestyles, catering to different preferences and priorities. Whether you seek urban living, suburban tranquility, artistic expression, or outdoor adventures, there is a neighbourhood in Houston that can fulfil your dreams.
From the quirky and vibrant charm of The Heights to the luxurious elegance of River Oaks, each neighbourhood has its own unique character and attractions. Consider the factors that matter most to you, such as safety, proximity to amenities, and community spirit, when choosing the neighbourhood that aligns with your desired lifestyle.
Houston truly has it all, ensuring that residents can live their dreams in the neighbourhoods that best suit their needs and preferences. And if you are planning on relocating in any of Houston's neighbourhoods, you should consider hiring professional movers in Houston.
What is the average cost of living in Houston?
The cost of living in Houston is generally lower than the national average. However, it can vary depending on the neighbourhood. Housing costs, utilities, transportation, and groceries are all factors to consider when assessing the cost of living in Houston.
Which neighbourhoods have the best schools in Houston?
Houston is home to several neighbourhoods with highly regarded schools. Some notable neighbourhoods with excellent schools include Bellaire, West University, Memorial, and Sugar Land.
Are there any neighbourhoods in Houston with a small-town feel?
Yes, Katy and The Woodlands are two neighbourhoods near Houston that offer a small-town feel despite their proximity to the city. These communities prioritise a strong sense of community and often feature charming downtown areas and family-oriented events.
Can you recommend a neighbourhood in Houston for young professionals?
Midtown and Rice Village are popular neighbourhoods among young professionals in Houston. They offer a vibrant social scene, access to entertainment options, and convenient proximity to downtown Houston and major employment centres.
Are there any neighbourhoods in Houston with a strong sense of community?
The Heights, Montrose, and Katy are known for their strong sense of community. These neighbourhoods often organise local events, festivals, and community gatherings to foster connections among residents.