Following a two year renovation completed in 2018, studio Fiorini D'Amico Architetti created a new design chapter in 2022, finishing works on ten guest rooms and the common areas of La Spezia's The Poet Hotel.
Born with the desire to tell the stories of its guests, the hotel is suited to both business and leisure travellers, and is comfortable, practical and functional; the perfect base from which to enjoy the atmosphere of the Cinque Terre from design-led accommodations.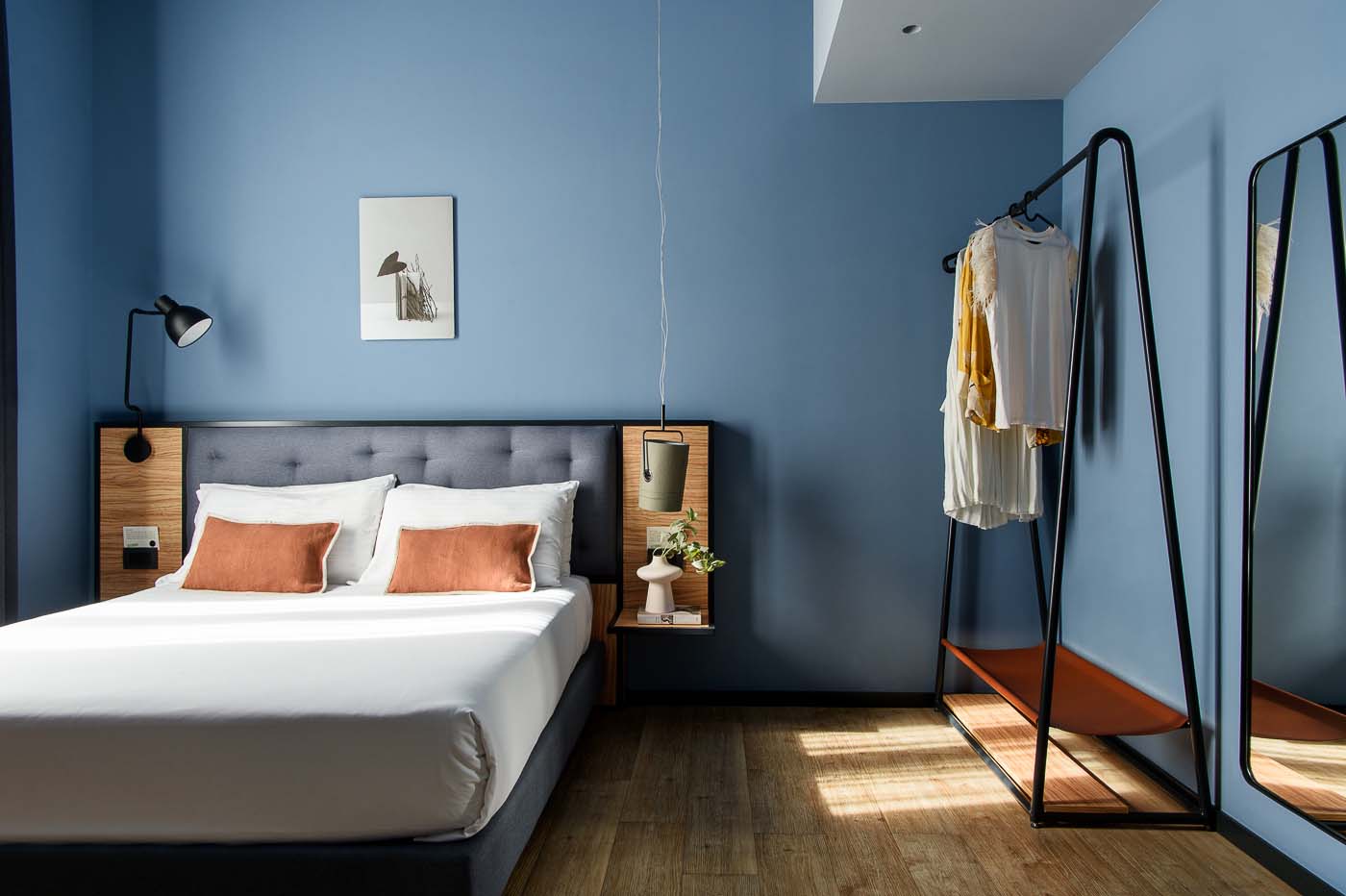 Starting life as a hotel back in 1900, in the Umbertino district of the historic centre of La Spezia, the property's 57 rooms are split between three higher floors with the ground floor home to the hall, lobby, lounge and meeting rooms. The original façade in the characteristic colours of the Ligurian cities welcomes guests new and old, celebrating past and present whilst looking to the future.
The initial renovation project was carried out in collaboration with Hospitality Project, with the marketing executed by Nicola Delvecchio of Teamwork Hospitality who conceived the name 'The Poet' as a nod to the esteemed laureates who fell in love with the Cinque Terre, including Lord Byron and Percy Shelley.
Design is intentionally impactful with colourful walls and vintage elements, while materials are all tailor-made and include natural finish oak, waxed iron sheet, and Carrara marble. A blissful spot to stay whether for work or pleasure, The Poet Hotel La Spezia is a design lover's delight.