Christopher Wren's St. Paul's Cathedral was the first cathedral to be built in Britain since Medieval times. It was also the country's first such building to be completed within the lifetime of its chief architect, and unquestionably the polymath's masterpiece.
Celebrating Christopher Wren on the 300th anniversary of his death, award-winning publisher Blue Crow Media have released the Christopher Wren London Map by Owen Hopkins, the two-sided guide featuring 39 of Wren's most remarkable buildings across London with original photography by Nigel Green.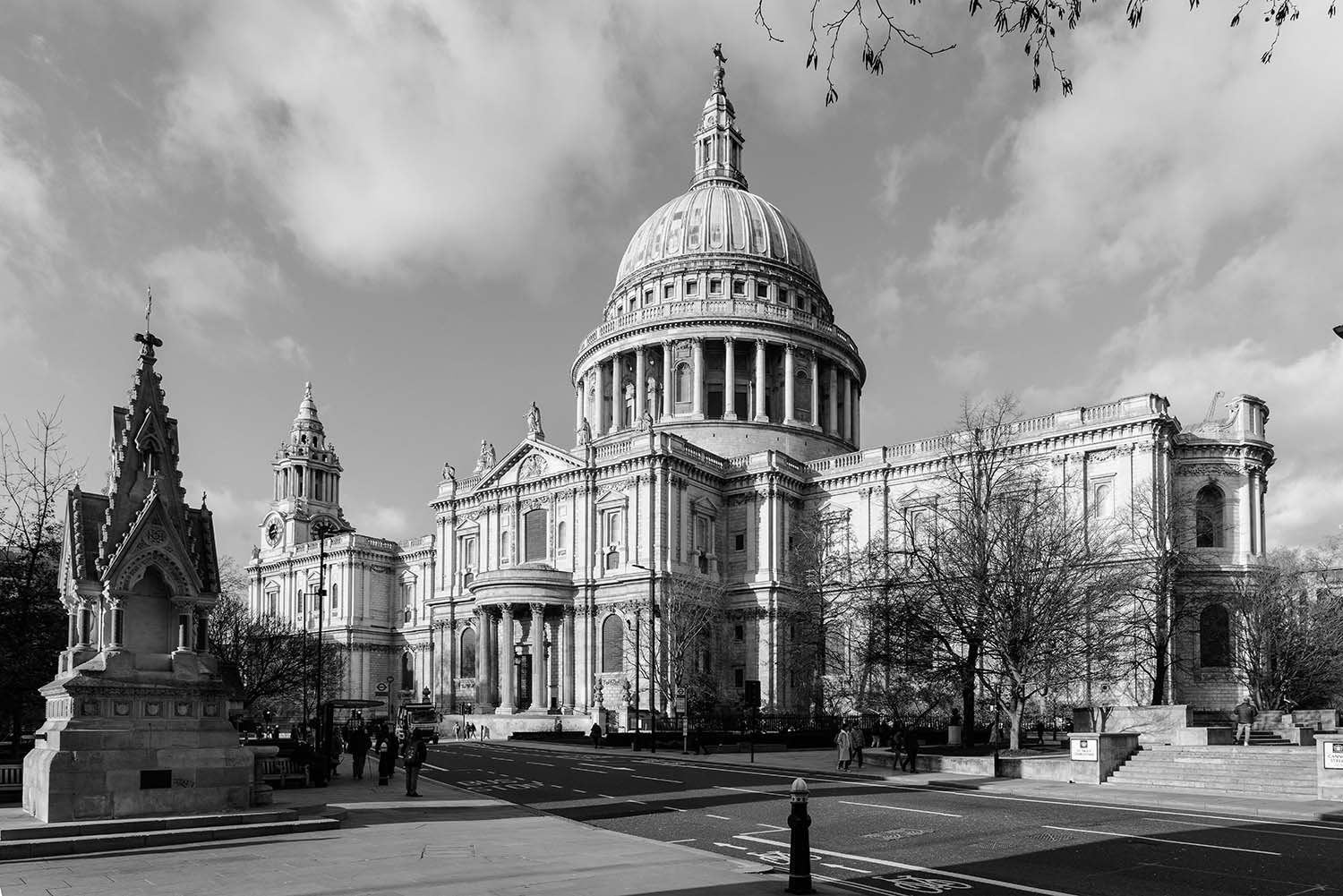 Alongside St Paul's Cathedral, the guide showcases remarkable architecture including Greenwich Hospital, Royal Hospital Chelsea, Hampton Court and St Dunstan-in-the-East, each with captions and historical details for avid fans and newcomers alike to expand their knowledge.
Shaping the London that we see today, Wren was born in 1632 and was a true polymath; studying Latin, astronomy, mathematics and physiology at Oxford, before going on to become one of the most highly acclaimed English architects in history. As well as an anatomist, astronomer, geometer, and mathematician-physicist. Kind of puts you to shame, doesn't it?
Wren's early works, mostly in Oxford and Cambridge showed off his technical expertise, whilst St Paul's Cathedral (built 1675—1710) is the genius' most monumental work, the Baroque style structure completed as part of a major rebuilding programme in the city following the Great Fire of London.
As architectural writer and curator Owen Hopkins comments "Wren was always a man ahead of his time, one who redefined architecture, and in the process remade a city," and this new map is testament to that. Available now at independent bookstores and from bluecrowmedia.com, the Christopher Wren London Map also comes with a commemorative poster and provides a detailed visual document of the great's work.