Looking to spice up your weekend plans with an exciting attraction? Or perhaps you're seeking a unique experience to enhance your trip? Whether you're dreaming of an unforgettable date, a memorable outing with friends, or even planning a stag do, Krakow, Poland, has got you covered.
This enchanting city draws millions of tourists each year, both from Poland and around the world. With its stunning beauty and rich history, it's no surprise that Krakow has captured the hearts of both locals and visitors alike. So, you should visit Krakow, but what unique experience should you add to your must-do list? Let's dive in and explore a once-in-a-lifetime experience in this remarkable city.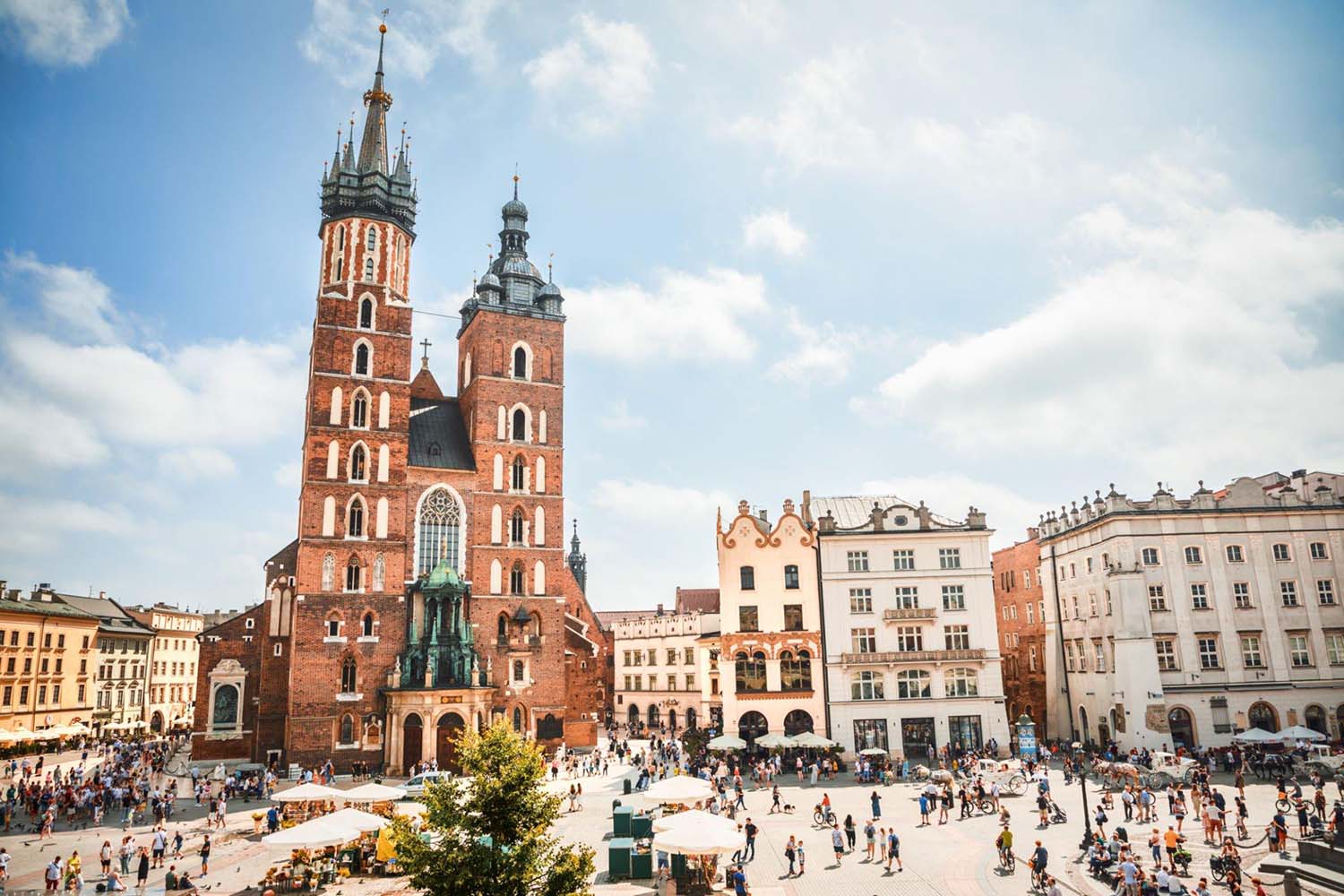 Shooting range in Krakow is an unforgettable experience
Although shooting ranges are associated mainly with entertainment for men, they are increasingly chosen by women, as well as whole families. The shooting range is an excellent place to learn how to shoot, learn techniques and how weapons work, but also practice focusing, mastering and controlling emotions.
You can go to the shooting range with friends, other half and even family. It is very often chosen to organise various meetings, e.g. birthdays, stag parties and company events. There's nothing stopping you from going to the shooting range yourself. If you want to learn how to shoot, you will be able to focus more on technique and knowledge of weapons.
Have you already had experience with weapons and are looking for an extreme shooting range? Cracow Shooting Academy welcomes amateurs as well as experienced shooters.
Best gun range in Krakow
Cracow Shooting Academy is one of shooting ranges in Krakow located near the city centre, so tourists can easily get to it. It is one of the most popular gun ranges in Krakow, as evidenced by the number of ratings.
There are over 2,000 of them, and their average is 4.9. This is an extremely high result, which confirms the high quality and excellent service. Their number underscores how many customers trusted Cracow Shooting Academy and at the same time were not disappointed.
The shooting range in Krakow is frequently visited by visitors from all over the world. In many countries access to weapons, even at the shooting range, is much more difficult than in Poland. That's why, when someone arrives in Krakow, they want to take the opportunity to see how to shoot a real gun.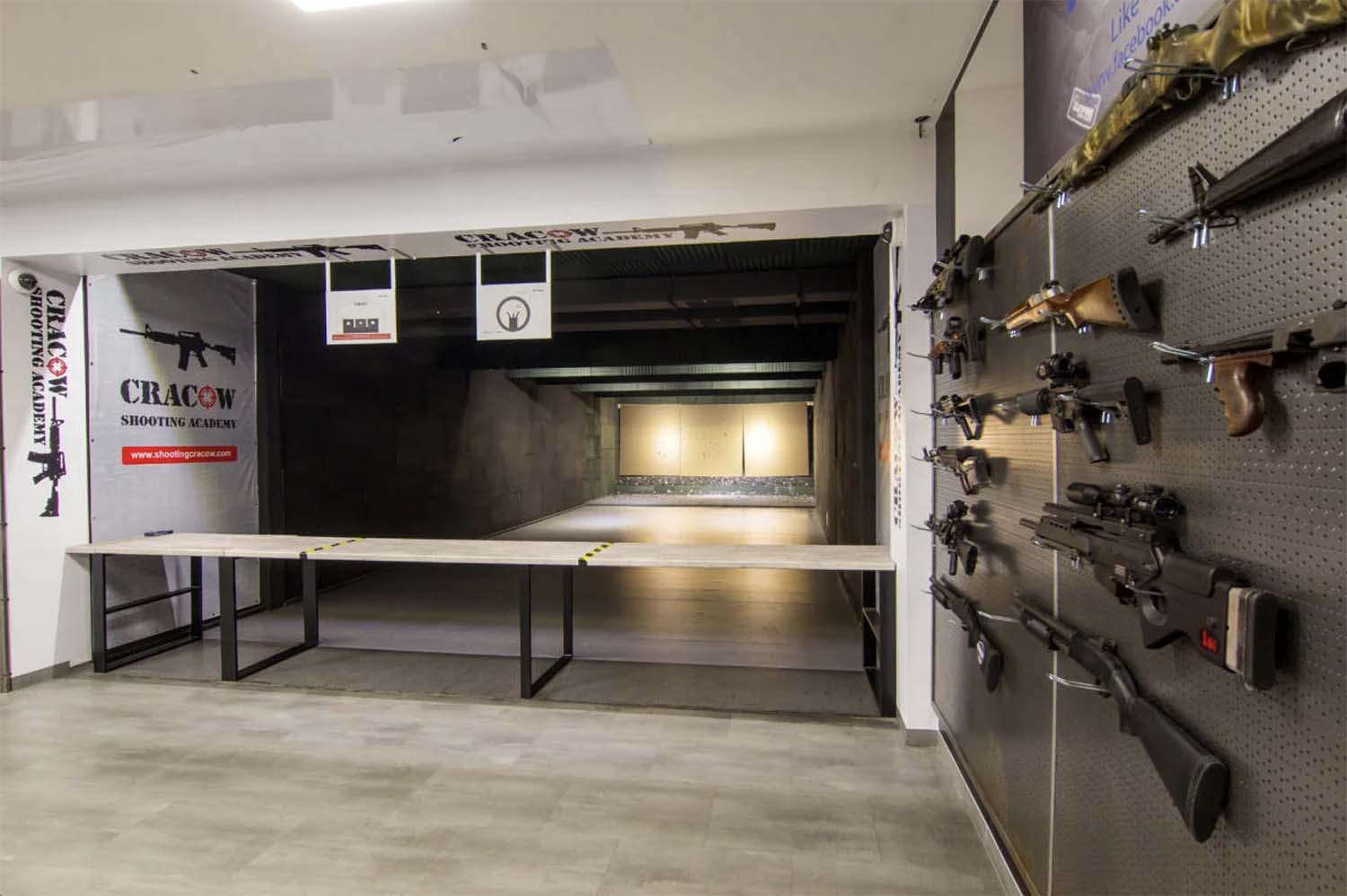 Safety at the shooting range in Krakow
Cracow Shooting Academy is a place created by shooting enthusiasts. Experienced instructors are waiting for you on site. Safety at the Krakow shooting range is essential, so professional training awaits everyone, and each participant is equipped with protective goggles and headphones.
During shooting the correct technique is supervised by an instructor, who constantly hints how to improve his technique, as well as how to properly use the given type of weapon. If we want to try shooting in Krakow with our family, we do not have to worry about the safety of children.
However, it should be remembered that children who are too small will not be able to take part in the shooting, the minimum age is about 12/13 years. However, there is no maximum age suitable for playing on the shooting range. People with disabilities are also welcome at the shooting range in Krakow, instructors will help in proper preparation of the position and use of weapons.
Shooting offer in Krakow
For customers of Cracow Shooting Academy we have prepared an extensive offer of weapons, so everyone will find something for themselves. Are you looking for extreme shooting in Krakow? Choose the SWD Dragunov rifle, the PP-19-01 Vityaz submachine gun or one of the conversions for the Glock pistol.
History lovers will find historical weapons, including AK-47 "KALASHHNIKOV", PPSZ-41 "PEPESZA" and P08 "LUGER". However, not all types of weapons are waiting for visitors to the Krakow shooting range. The Cracow Shooting Academy offers more than 53 types of weapons. There are also new products every now and then.
When booking a visit to the shooting range, we can choose one of 7 available packages, which vary in price, number of shots and weapons. The cheapest Basic package includes 3 weapons and 25 shots, and the most expensive Badass includes 70 shots and 6 types of weapons. We can also compose our own package.
While attractive prices or a very rich offer of weapons are important things, we must not forget the excellent service, which undoubtedly contributed to the popularity and high ratings of the shooting range in Krakow.
A visit to the shooting range in Krakow, and then what?
A visit to the shooting range in Krakow is a great idea for entertainment, but it is worth taking advantage of many other attractions in the city. Krakow is a beautiful city, with an extraordinary history, monuments and atmospheric streets.
Just walking around the city is a great idea to spend time. While in Krakow you cannot miss the Wawel Castle, Cloth Hall and the Old Town. While on the market it is worth listening to the sound of the Marian tower at every hour, try "obwarzanek" and also drink coffee with a view of the bustling Main Market Square. On a sunny day, it is worth to sit on the Vistula Boulevards overlooking the Wawel River.
It is a very popular place for rest by the inhabitants of Krakow. If you spend a weekend or a longer holiday in Krakow, it is worth taking a cruise to Tyniec, as well as a trip to the Wieliczka Salt Mine. In the evening, it is worth taking a walk around the city, especially the Kazimierz district, which hides unique stories and beautiful places, as well as charming cafes and restaurants.
Are you a lover of history or art? Choose one of Krakow's museums. Particularly noteworthy are the National Museum and Oskar Schindler's 'Emalia' Factory.