Tourism the world over continues to rise exponentially, the World Tourism Organization (UNTWO) reporting that 2018 saw record highs of a staggering 1.4 billion people travelling abroad. At 2% of total global GDP, the tourism industry was worth some 1.7 trillion dollars last year alone. And the way we book holidays has transformed. Remember travel agents? Figures for 2017 show that the online travel booking market was worth some $756 billion. Technology has transformed the way we book our travel, but it has had major impacts on the way we travel, too.
From podcasts to keep us sane on long haul flights to Google Maps helping us navigate a new city, the ubiquity of smartphones and high speed data means travel can sometimes be almost unrecognisable from how it was just a few short decades ago. Whilst being permanently plugged into the online world has us craving disconnection, getting away from it all is a tough business when countless travel apps make the whole experience much more streamlined. It's definitely worth looking at meditation apps like Headspace to ease the pressure, but there are some travel apps that globetrotters should not be without. Make travel simpler with this short rundown of some very handy travel apps…
1. Hopper
Hopper is an app that's perfect if you need to keep an eye out for budget-friendly fares on a regular basis. The app checks dozens of airline and hotel prices every day to help users save as much money as they can on their trips. Using the app is simple: just type in the destination and check the results. You'll see a colour-coded calendar that will show you which dates are the most expensive and which are the cheapest.
No need to worry about what you need to do. Hopper will automatically tell you if it's better to buy right then and there, or to wait for better deals. If you choose the latter, the app will notify you as soon as the price has dropped.
2. AroundMe
AroundMe (iOS and Android) is a helpful little tool should you suddenly need to find a specific place; like a bank, a hospital, or cinema.
Once the app identifies your position, it can show you plenty more locations—think petrol stations, bars, hotels, taxi stands, restaurants, and supermarkets. A a great app to have on your smartphone if you're heading to a new city and don't know much about its urban landscape, AroundMe means you'll never get caught short again.
3. TripIt
TripIt is perfect if you've got a stack of itineraries for your trip. We all know how keeping track of so many plans is a headache to say the least, well, TripIt creates a master doc for each trip once you forward the confirmation emails for the hotels, flights, and cars or other vehicles (which a service such as Limo Find can assist you with) to its email address.
The best part is that you can use this service free of charge, and the app can even help you have a better trip, since it can offer navigation tips, airport maps, and neighbourhood safety scores. Oh, and you can send your itineraries to friends, family and colleagues with just a few taps; should you need to coordinate or let them know when you'll be arriving.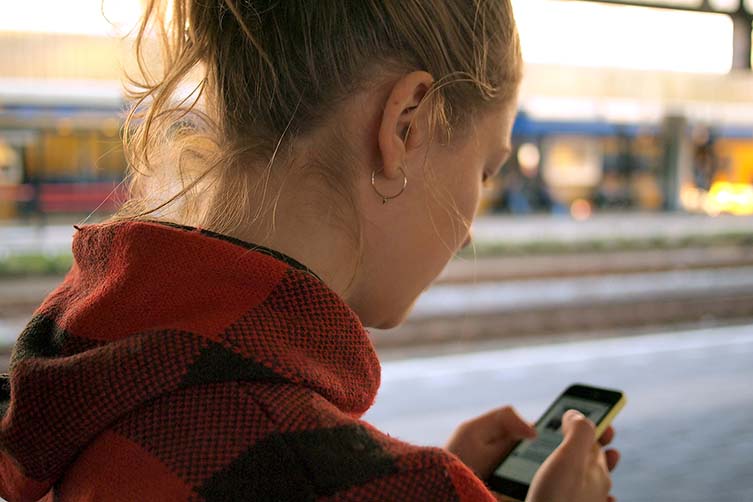 4. PrivateVPN
A VPN app is a must if you go on vacation. It can hide your IP address and encrypt your internet traffic, meaning it helps you: bypass geo-restrictions or government firewalls that might prevent you from accessing certain websites and online content; circumvent price discrimination, effectively saving money when you book your airline tickets; keep your torrenting traffic surveillance-free so you don't get kicked off the hotel's WiFi; and protect your data and traffic from cybercriminals, even when you use unsecured public WiFi to do online banking.
So why PrivateVPN? Well, it has a large number of servers (around 100 in 60 countries), offers P2P support, lets you enjoy up to six simultaneous connections, has fast and stable speeds, and can unblock Netflix and BBC iPlayer. And the costs are really low, under $4 for 13 months. Also, PrivateVPN has plenty of great reviews; just follow that link if you want an in-depth guide that shows you all you need to know about the service.
5. PackPoint
An app for both iOS and Android, PackPoint is a great choice if packing isn't your strong point. And who has packing as a strong point? It's time-consuming, annoying, and you're always left with that lingering feeling that you forgot something.
With PackPoint, that's no longer a problem. The app tells you exactly what you need to pack based on: how long your vacation is; what the weather will be like; what kind of activities you plan on doing (sightseeing or hiking, for example). What's more, if you have access to any laundry facilities, PackPoint will take that into account, and recommend the right amount of clothes based on the idea that you'll wash and wear them multiple times. And it's user-friendly, too. Just download the app, type in the city you'll be visiting, and choose the dates. PackPoint will handle the rest.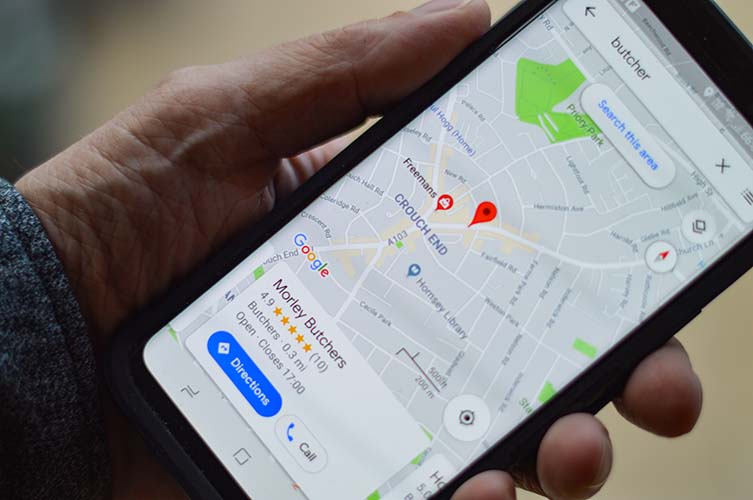 6. Google Maps
It might be an obvious pick, but I really haven't seen many articles or people recommending the Google Maps app for trips. Of course, the best combo is if you use Google Maps and also enable Location Services for Google. That way, you can track your real-time movements throughout the city on Google Maps. Which is perfect if you need a quick and easy way to find your way around the city, whilst sticking to your itinerary.
Plus, when you look up locations (restaurants, attractions, bars, hotels, and so on), you'll automatically get star ratings and reviews to help you decide if they're worth the money or not. And you might not know this, but Google Maps isn't available just on Android, it also works on iOS.
7. Airbnb
Available on both iTunes and Google Play, the app is useful for more than just booking your accommodation pre-trip.
Free to use and letting you quickly look up rooms, houses, and apartments—also allowing you to filter the accommodations through photos, reviews, and amenities—Airbnb Experiences can also enrich your journey with curated local interactions from food tours to street art walks, fashion-style photoshoots to hooking up with locals and fellow travellers for a game of football. Like Google Maps, there's more to Airbnb that at first meets the eye.
8. TripAdvisor
Finally, another seemingly obvious travel app that has more to offer than you may think. If you need accurate info, opinions, and reviews of restaurants, accommodations, and attractions, TripAdvisor is of course right for you. With over 700 million reviews, you'll definitely find what you're looking for. However, you can also post on forums associated with destinations if you've got questions and want experienced travellers or locals to answer them.
Furthermore, TripAdvisor is a great source for day trips; either organised or simply ideas that you can try out on your own. TripAdvisor is available on both iOS and Android for free.