There truly are more wonderful destinations in the U.S. than one could hope to visit in a lifetime. The fifty states contain approximately 2.3 billion acres of land, and more diversity than you could imagine; from mountaintops to powdery beaches, cities to adventure escapes.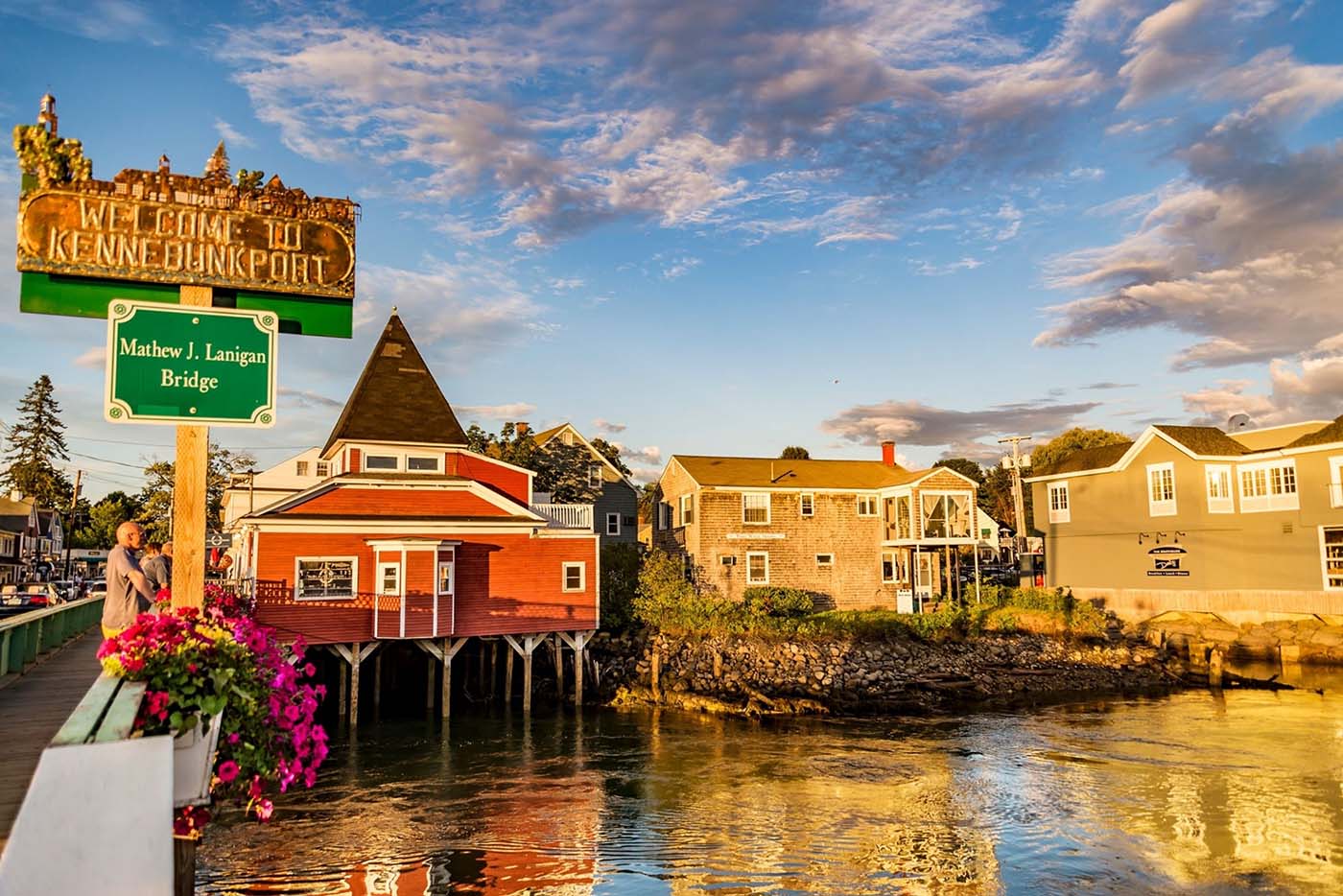 Kennebunkport, Maine
Though only 150 miles away from many of the east coast's large metropolitan areas, Kennebunkport is a classic seaside village. Known primarily as a summer vacation spot, the village is equally beautiful all year. A walk on scenic beaches and paths through the marshes will inspire a feeling of calmness.
Kennebunkport has also become a destination for art collectors of all kinds and hosts a village art walk every second Friday of the month. Over 30 galleries display the wares of local and national artists. Your visit will not be complete without a tour of the historic sea captain's mansions on Summer Street and the local museums that include a tribute to the Bush Family, who gave us the 41st and 43rd presidents.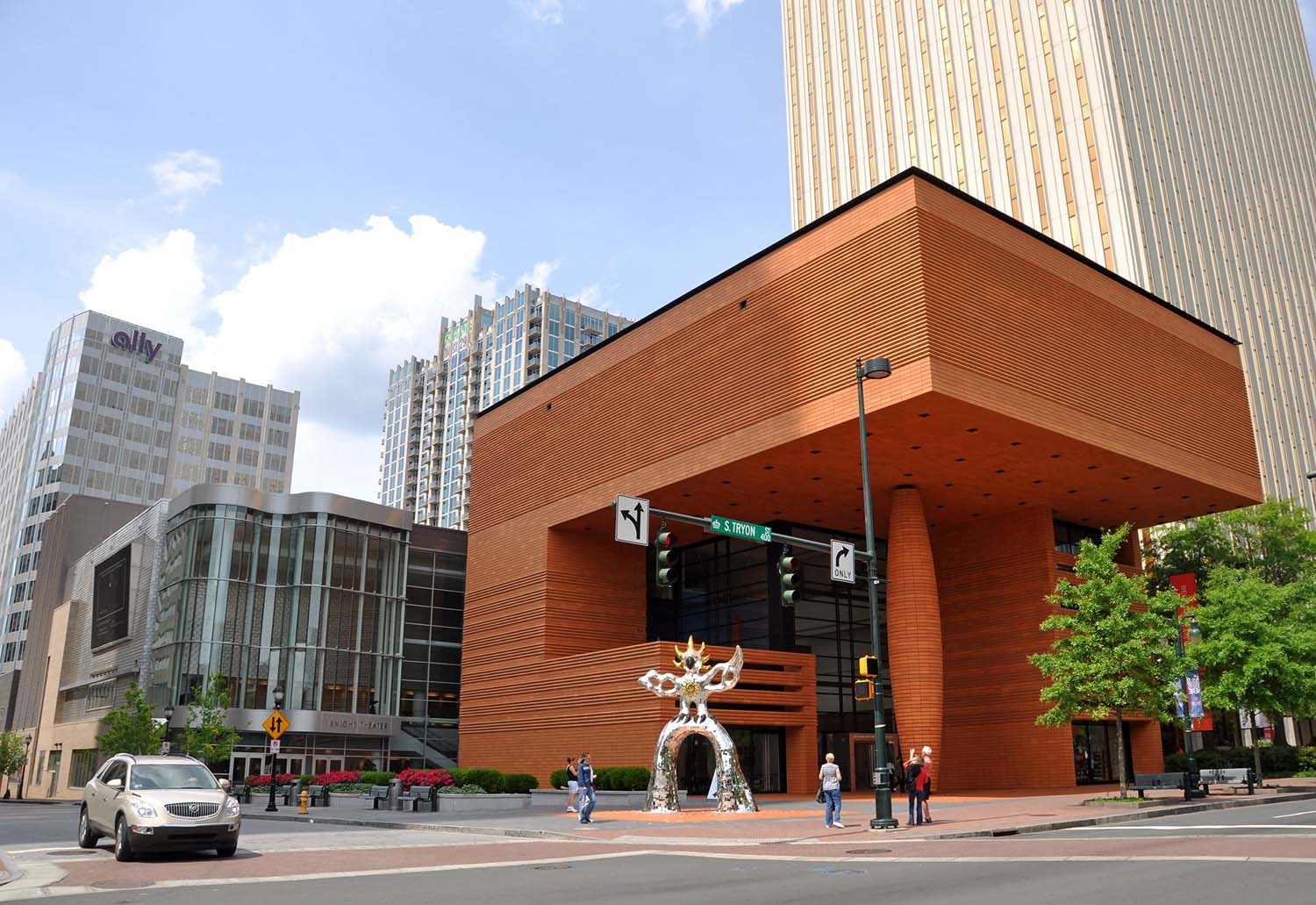 Charlotte, North Carolina
Charlotte, North Carolina is a historic yet thoroughly modern city with a vibrant scene that encompasses all the arts.
From the Bechtler Museum of Modern Art—the building is a work of art itself, only the second in the country designed by postmodern Swiss architect Mario Botta—to the Harvey B. Gantt Center for African American Arts + Culture which celebrates painting, photography, theatre, dance, literature and more, to the McColl Center for Art and Innovation, located in an old neo-Gothic church whose resident artists who often open their studios to the public, Charlotte is a city that takes its art and artists seriously.
The Carolinas Aviation Museum includes hands-on exhibits and historic aircraft. The Gaston County Museum includes a 19th century hotel, explains the textile years of the city, and includes one of Thomas Edison's original electric motors. There are nature centres and preserves, motor sports museums—including the NASCAR Hall of Fame and the President James K. Polk Historic site.
Cedar Rapids, Iowa
Cedar Rapids, Iowa was the home of Grant Wood, the artist who painted the second most parodied painting in the world, American Gothic, ca. 1930. Grant's studio is intact, and part of a museum dedicated to Wood and his work. It is located just a short walk from downtown Cedar Rapids.
The National Czech & Slovak Museum & Library re-opened in 2012 with an exhibit entitled Alphonse Mucha: Inspirations of Art Nouveau that contained pieces from Prague and London. Another gallery exhibits the culture, art and history of Czechs and Slovaks and includes an original two-room 1880s immigrant house. For outdoor fun, visit the Indian Creek Nature Center and the Cedar River.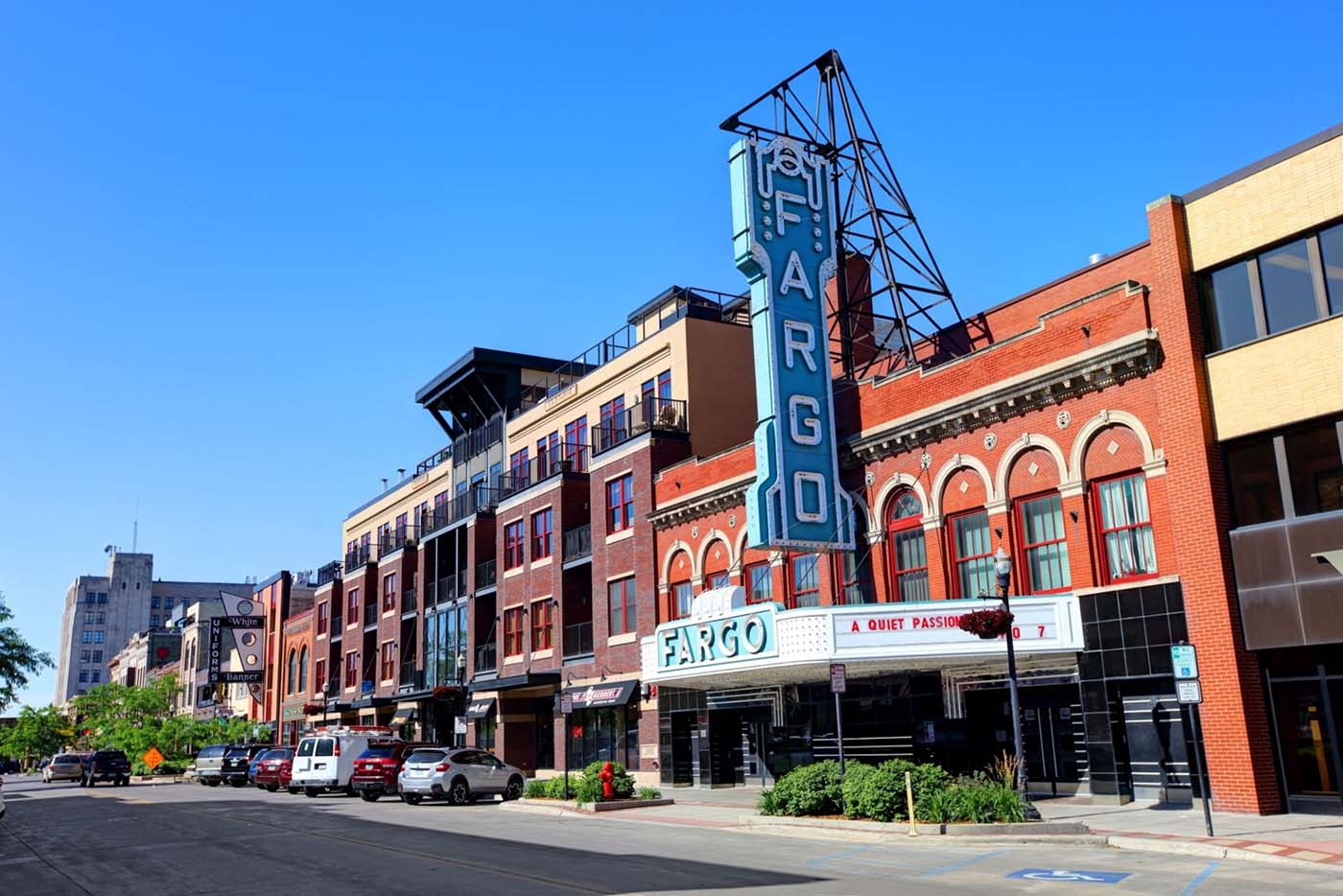 Fargo, North Dakota
The city of Fargo, North Dakota was founded in 1871 on the Red River. Home to North Dakota State University and famously known as the location for the 1996 Coen brother's film Fargo, the city is an important hub for eastern North Dakota and northwestern Minnesota. The Plain Art Museum, located downtown, is the largest museum in the region and contains modern, contemporary, regional and Native American artworks.
The Red River Zoo houses some of the world's rarest cold weather species on 33 acres. For baseball fans, the Roger Maris Museum is a must. Before becoming incorporated as part of the United States—during the Convention of 1818 between the United States and Great Britain—Fargo was a thriving fur trading settlement and remnants of that history abound in the city today.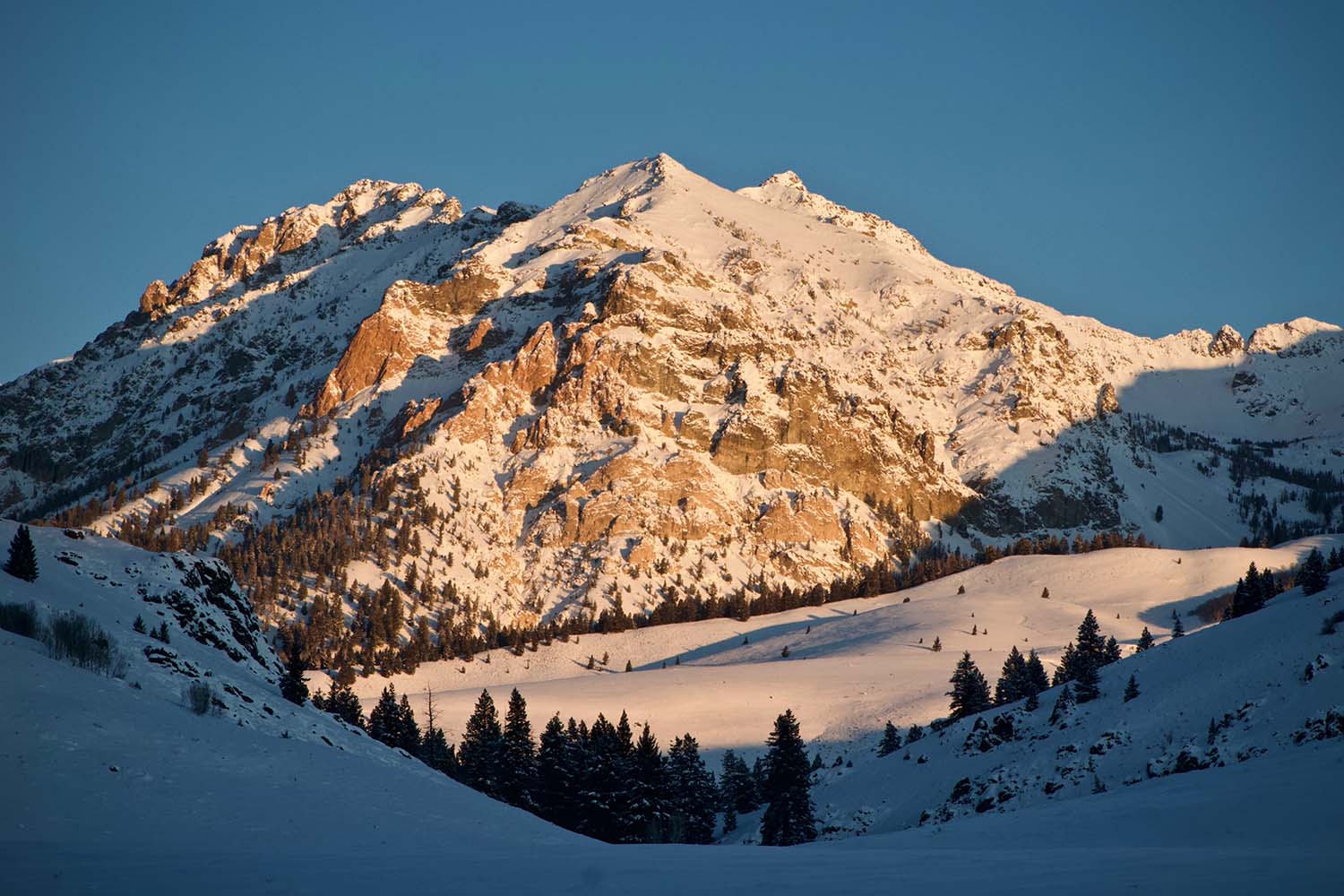 Stanley, Idaho
Stanley is one of the most beautiful and pristine places in the United States and shouldn't be missed on a visit around the country. The Stanley Museum is housed in a former US Forest Service Ranger Station where you can learn about early settlers, miners and ranchers.
Yankee Fork Dredge is well-preserved old dredge where you can learn about gold mining. And surrounding ghost towns are interesting to visit. The views in and around Stanley are breathtaking and The Iron Creek Trail to Sawtooth Lake is a hike for almost everyone.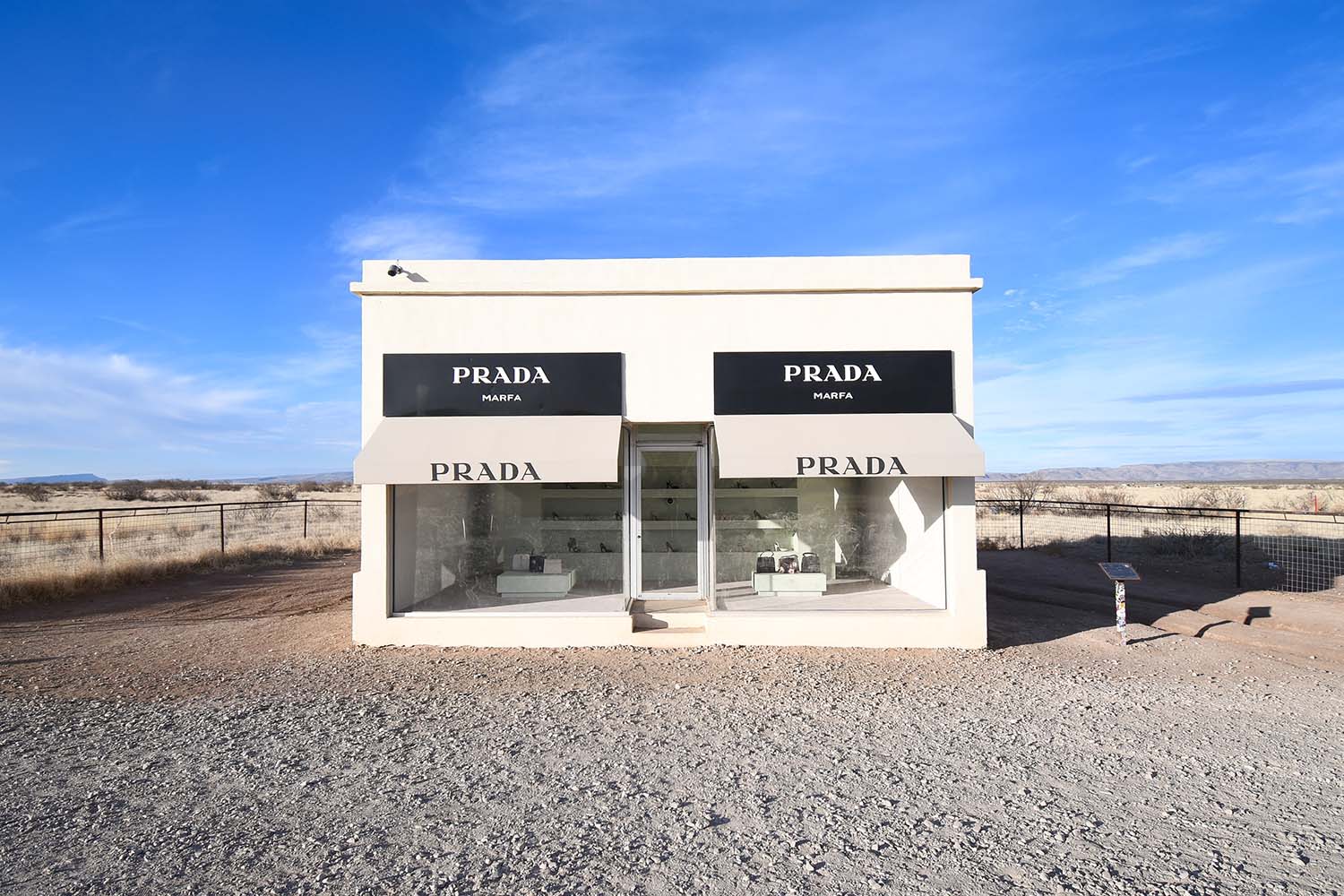 Marfa, Texas
Located between the Davis Mountains and Big Bend National Park, Marfa, Texas is one of the most eclectic small towns in the country. Founded in the 1880s as a water stop the popularity of this high desert town has usually hovered around 1700 residents.
Marfa has for the past few decades become a destination for people who love minimalist art. Donald Judd is attributed with bringing the NYC art scene to Marfa, Texas and his foundation maintains and preserves Judd's pieces, workspaces, libraries, and archives. There are museums, galleries, boutique shops, restaurants, bars and a boot shop that allow you to have an engaging, fun visit.
If you catch a glimpse of the Marfa Lights while you are there, consider yourself lucky. Both El Cosmico and Hotel Saint George are creatively conscious spots to stay over.
Door County, Wisconsin
Door County has a total area of 2,370 square miles of which 482 are land and 1,888 are water. With 298 miles of shoreline the parks, paths and other outdoor activities are virtually non-stop. The county was created in 1851 and is named for the strait between Door Peninsula and Washington Island, called Death's Door. Located not too far from expensive Chicago, this is a great getaway for anyone looking for some peace and quiet.
By 1895 commercial fruit orchards were being established and today harvesting is a commercial and retail event. Apple, strawberry and cherry seasons are all occasions for festivals. There are many independent artists in Door County that open their studios to the public. There are numerous galleries, restaurants, breweries and wineries to visit. Kayak and boating tours, as well as bird watching, hiking and biking will keep everyone busy, in all seasons.
With so many places to visit it is hard to choose a favourite, but regardless of your destination, you can create wonderful memories wherever you decide to go.