Season 2 of the Shonda Rhimes-produced Netflix series, Bridgerton, is out. If you're like me, you have already binge-watched it and are ready for your next romantic drama. Bridgerton has been attractive to us for two main reasons.
The first and obvious one is the costume drama. Undoubtedly, the empire-waist dresses and displays of feminism have ushered in new and captivating ways of telling past stories. Next are the scandalous sex scenes associated with period romance. They will make you feel like you can see right through the hottest romance novel.
So now that you're done watching Season 2 of the show, we have to keep the romance and D-R-A-M-A going. Don't we? While not many shows on TV match up to Bridgerton, we're sure the ones we've put together will scratch your need for romance-filled or historical scenes. Below is an extensive list of shows that will help you find what to watch after Bridgerton Season 2 (for the time being).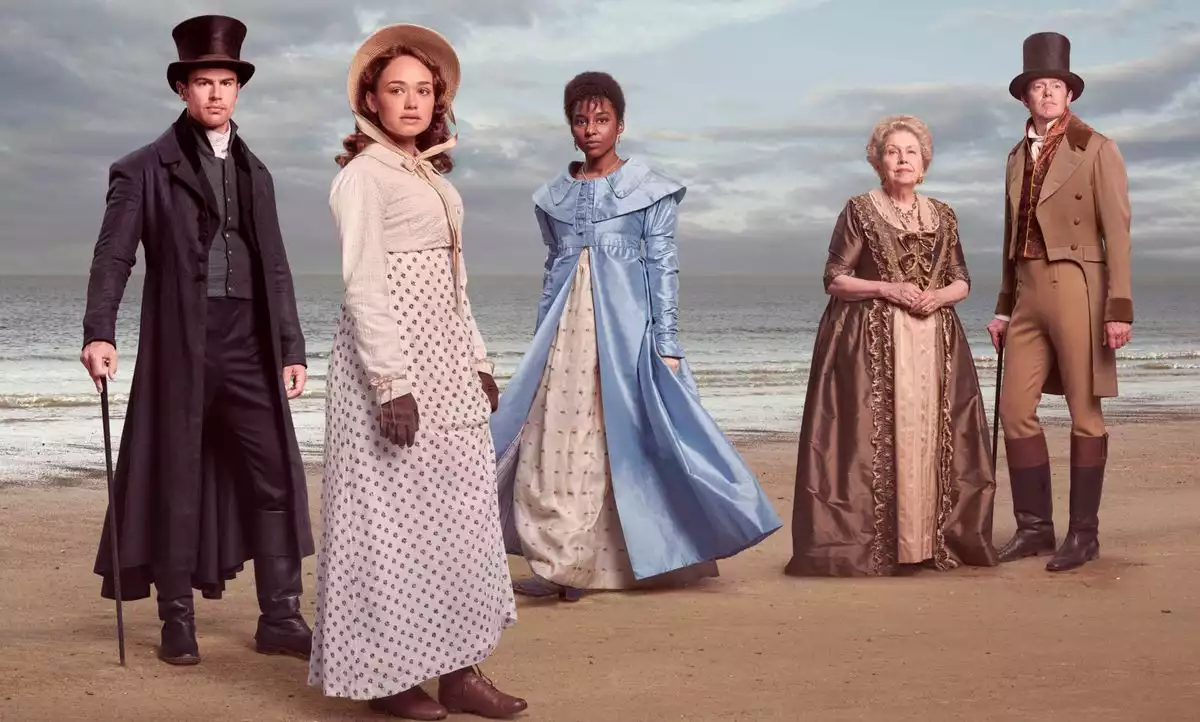 Sanditon
Twitter couldn't stop talking about how Bridgerton was basically a raunchier variation of Sanditon when it originally came out. So, when looking for what to watch after Bridgerton Season 2, why not go back to what some call the original? This Regency-era drama is an adaption of Jane Austin's incomplete final novel. It follows Charlotte when she moves to Sanditon, a tiny coastal village.
Charlotte meets Sidney, and the two immediately clash. Bridgerton lovers will enjoy everything about this show, from the dramatic developments to the steamy romance, to Sydney's sexy yet attractively gloomy presence.
Reign
If you haven't watched Reign, you need to put it in the queue immediately. The series follows a teenage Mary Queen of Scots. Romance is in the air on this show. The series centres around a love triangle between the young queen, her betrothed, and his bastard half-brother.
The political intrigue of the show and 16th-century costumes are fascinating. However, those aren't enough to keep you coming for more. The first episode has a scene of King Henry screwing a girl from the window till she falls to her death. The following episodes keep this dramatic momentum. Expect romantic exploits from Mary, and equally horny ones from her handmaids. Oo-err.
The Tudors
According to this series, Henry VIII enjoyed many romantic experiences alongside his six wives. However, whether or not the insinuation is historically accurate isn't the point. By description, the show is 'history-based,' so don't expect much when it comes to actual events.
What you will see, however, is a young, sexy King Henry as he competitively and lustfully navigates life in the English court. Ahem. If that's not enough to capture your attention, we don't know what will.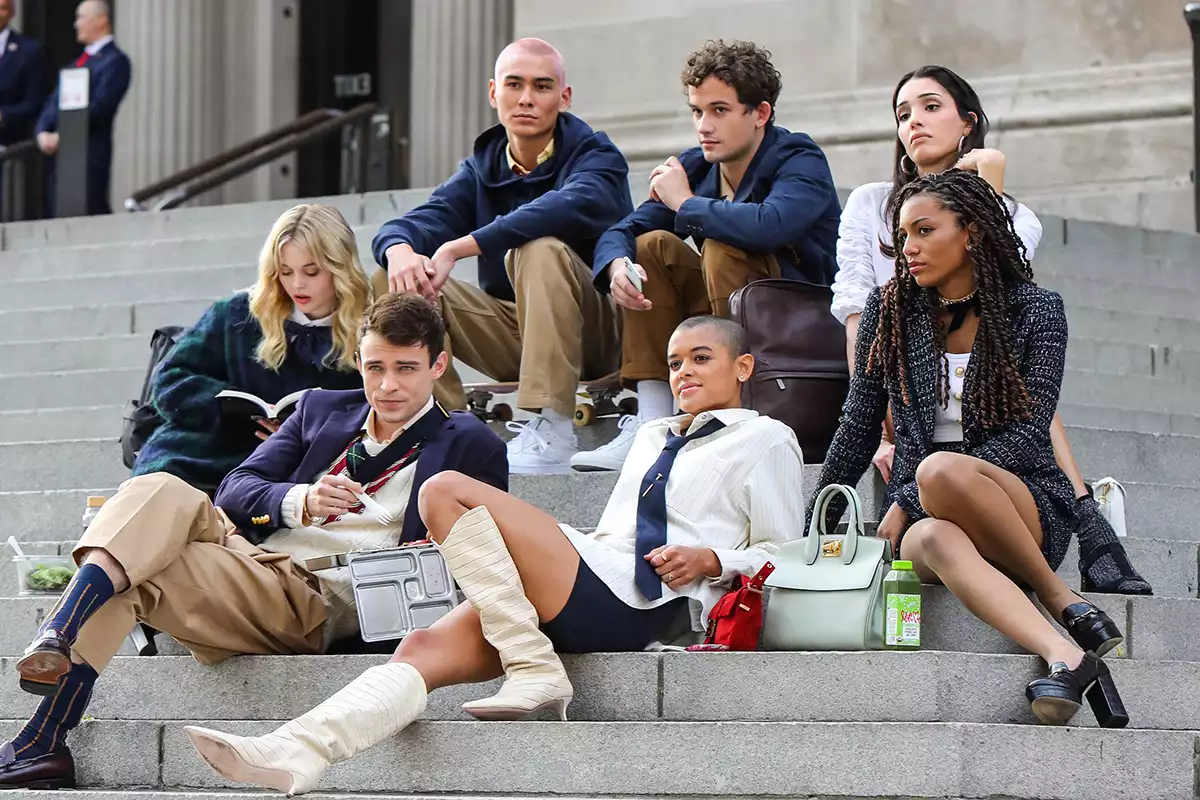 Gossip Girl
If you haven't watched Gossip Girl yet, we recommend catching up. We can say that Gossip Girl is the modern version of Bridgerton. However, the only difference is that it isn't a period, and drama isn't concentrated on only one family.
All the characters in this show have scandals to hide; they fall in and out of love but still maintain their family-like friendship while having their lives documented and scrutinised by an anonymous gossipmonger.
Harlots
Harlots should be on your list if you're a fan of the Bridgerton period but want to watch something a little pulpier. The show follows Margaret Wells, the owner of a brothel and mother of two girls, who moves her business to a fancy London neighbourhood with the goal of attracting wealthier clients.
This puts her in conflict with Lydia Quigley, a competing madam who owns an upscale brothel that caters predominantly to the wealthy. There's plenty of drama, rivalry, scandal, and passion in Harlots, but the series is also notable for how it normalises sex work. 
Gentleman Jack
Gentleman Jack centres on Anne Lister's diaries and portrays a woman whose lifestyle in the mid-1800s was incredibly unique: Lister was a landowner and out lesbian who kept diaries documenting her life. She would write most of her diaries in a code based on Ancient Greek and algebra. Gentleman Jack is a welcome departure from the heteronormative sexuality and romance that typically dominates so most other shows on our list.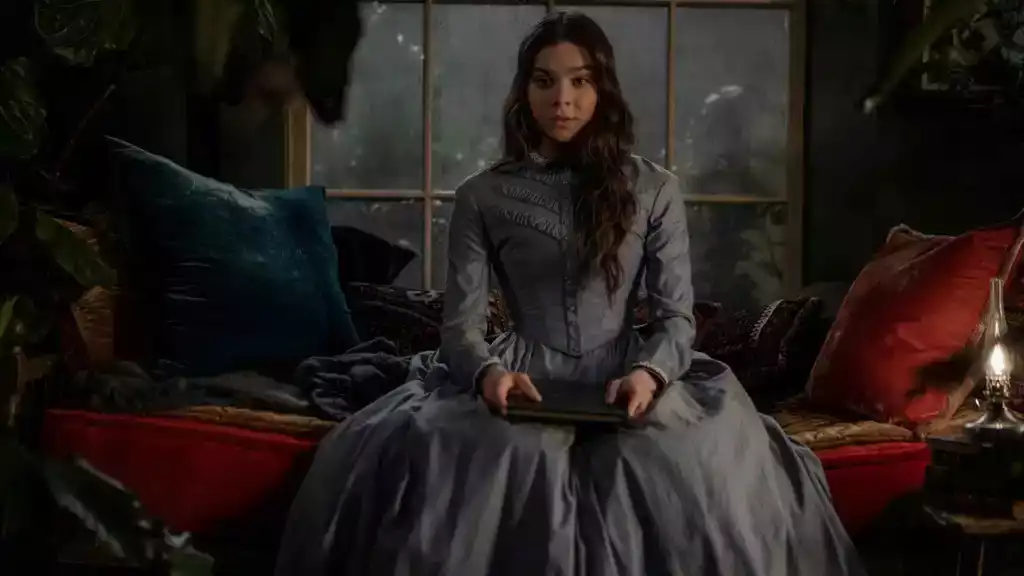 Dickinson
If Bridgerton has been your only binge of a period drama to not cram in the inflexible pretentiousness of the traditional old-time drama, then Dickinson is a direct gateway connecting today's modern millennials and the 19th-century novelist Emily Dickinson.
Emily, the star of the show, wants to be a great writer, but her conservative parents want her to start a family and be a homemaker. Present-day music——played on full blast——and discourse infuses the classic narrative and era-appropriate fashion and builds with modernity, giving a fresh look to a genre previously thought more appropriate for the older generation. For those who love period with a modern edge, this is a perfect find for what to watch after Bridgerton.
The Pursuit of Love
Clearly, people were still adventurous in the bedroom 100 years after Bridgerton. The Pursuit of Love, a three-episode miniseries, stars two cousins (Lily James and Emily Beecham), who are also BFFs. In the middle of the World Wars, they come of age and spend their time ogling boys together despite possessing polar-opposite personalities.
While the passion and lust of Bridgerton are missing in this series, there's still a lot to enjoy in the friendship and apparent crushes. Don't worry, though; there are plenty of emotions to get you through the day in this series.
Belgravia
Set several years after Bridgerton, this series is adapted from Julian Fellowes' novel of the same name. It portrays wealthy families in the affluent, recently constructed London district of Belgravia. Even though there isn't quite as much sex as in Bridgerton, there are many scandals and secrets that have long-term consequences for all families.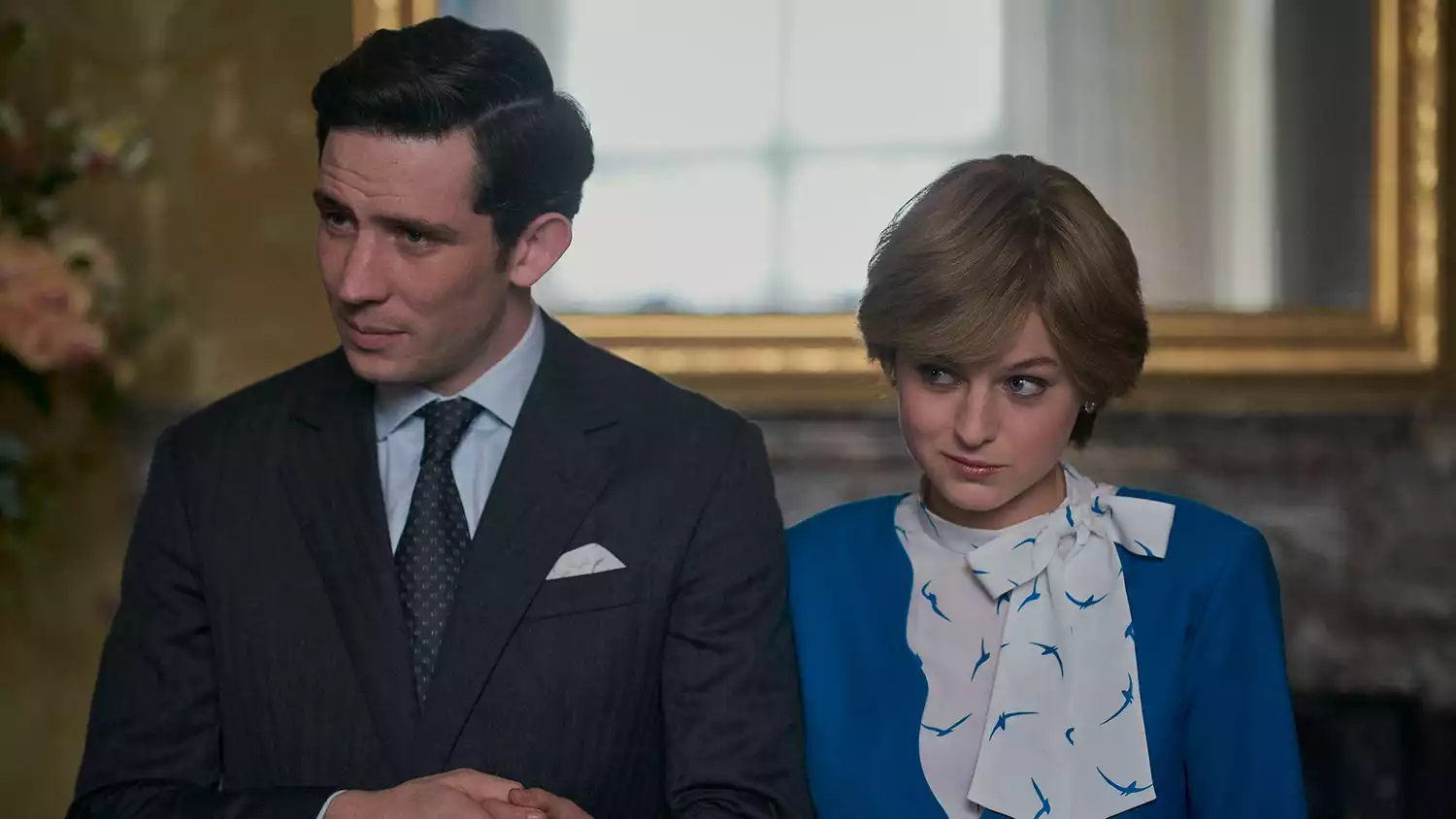 The Crown
A much-talked-about event, The Crown, is currently showing on Netflix and currently covers two periods from the start of Queen Elizabeth II's reign. The show covers her rules starting from the 1950s to the late '80s. One of the most interesting things about this show is that a new cast takes over the show after every two seasons. The Crown is about real people so expect a huge production budget, scandal, drama, and political intrigue. There's everything you will find about Bridgerton in this show. Well, apart from the sex.
The Great
The Great is an excellent follow-up show to Bridgerton, especially if you enjoyed Bridgerton's surprising humour. The story portrays a young Catherine the Great taken to Russia to marry Peter III and eventually dethrone him and govern on her own when her aspirations of a good time are destroyed. It's not as spicy as Bridgerton, but it's much funnier, thanks to Hoult's performance as the spoilt emperor.
Downtown Abbey
Downton Abbey was a smash hit, and it's doubtful that anyone who enjoys historical dramas hasn't watched an episode of this show. If the series has entirely escaped your notice, or you wish to recall the Crawley family's hardships and tragedies, look no further.
The show chronicles the Earl of Grantham, his wife Cora, and their family as their faithful house staff serves them on a fictitious Yorkshire country house between 1912 and 1926.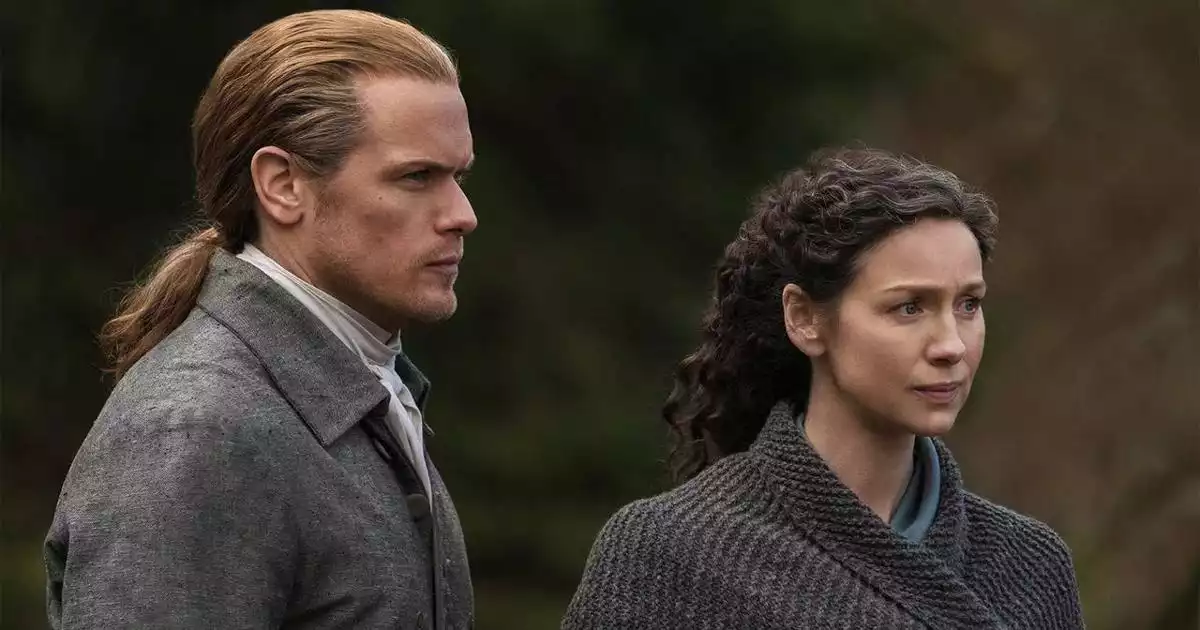 Outlander
If you love puffy shirts, corsets, and watching people take them off to satisfy their lustful desires, Outlander will get your juices flowing. The series was beloved by fans the world over when it first premiered in 2014.
The show is based on Diana Gabaldon's novel and follows a Scottish Highlander, Jamie Fraser, in the 1740s as he forms a relationship with Clair Randall, a World War II nurse. We already know what you're thinking, World War II and the 1970s? Don't worry about that, as the show has a little sci-fi and time-travelling. The series is five seasons long, which is great news for serial bingers. It showcases Jamie's and Claire's romance as they struggle to contain it in the space-time continuum.
Vanity Fair
Other than Jane Austen, there are other authors whose influences can be witnessed in Bridgerton. Vanity Fair, written by William M. Thackeray, was released in 2018 as a seven-episode series.
If you're looking for what to watch after Bridgerton, this show is a little different, and is more about advancing the elite and less about sex. The series is about Becky Sharp, a charming and cunning young woman who challenges every idea of how a young lady should look or behave at the time as she fights for a spot at the top. When Becky's heart gets in the way of her plans, everything gets complicated.
Poldark
Welcome to the world of British accents and romance. Poldark is about Captain Ross Poldark, a veteran of the Revolutionary War who comes home to Cornwall after he was thought to have died in the fight. Poldark gets home only to find that his father is dead. If that wasn't bad enough, his girlfriend and cousin are engaged. The series moves very fast as it shows Poldark rebuilding his life than finding new love. From there, you can only imagine what after.
So, as you can see: if you're looking for what to watch after Bridgerton, whether it's the accents, the clothes, the sex or the drama, there is plenty out there for you. Enjoy.