Whether you're travelling for work or pleasure, La Maison Palmier, opens on West Africa's Ivory Coast in April 2022, the property set within in a leafy oasis in a residential enclave of Les Deux Plateaux, giving travellers a glimpse of local life in an upscale neighbourhood; all with easy access to the city's central business district just 15 minutes by car.
The first Member Hotel in West Africa for Design Hotels, La Maison Palmier has 74 guest rooms for which Senegalese designer Aissa Dione has curated a selection of textiles, custom carpets and bespoke furniture; each piece designed to evoke an inviting and relaxing but contemporary ambience.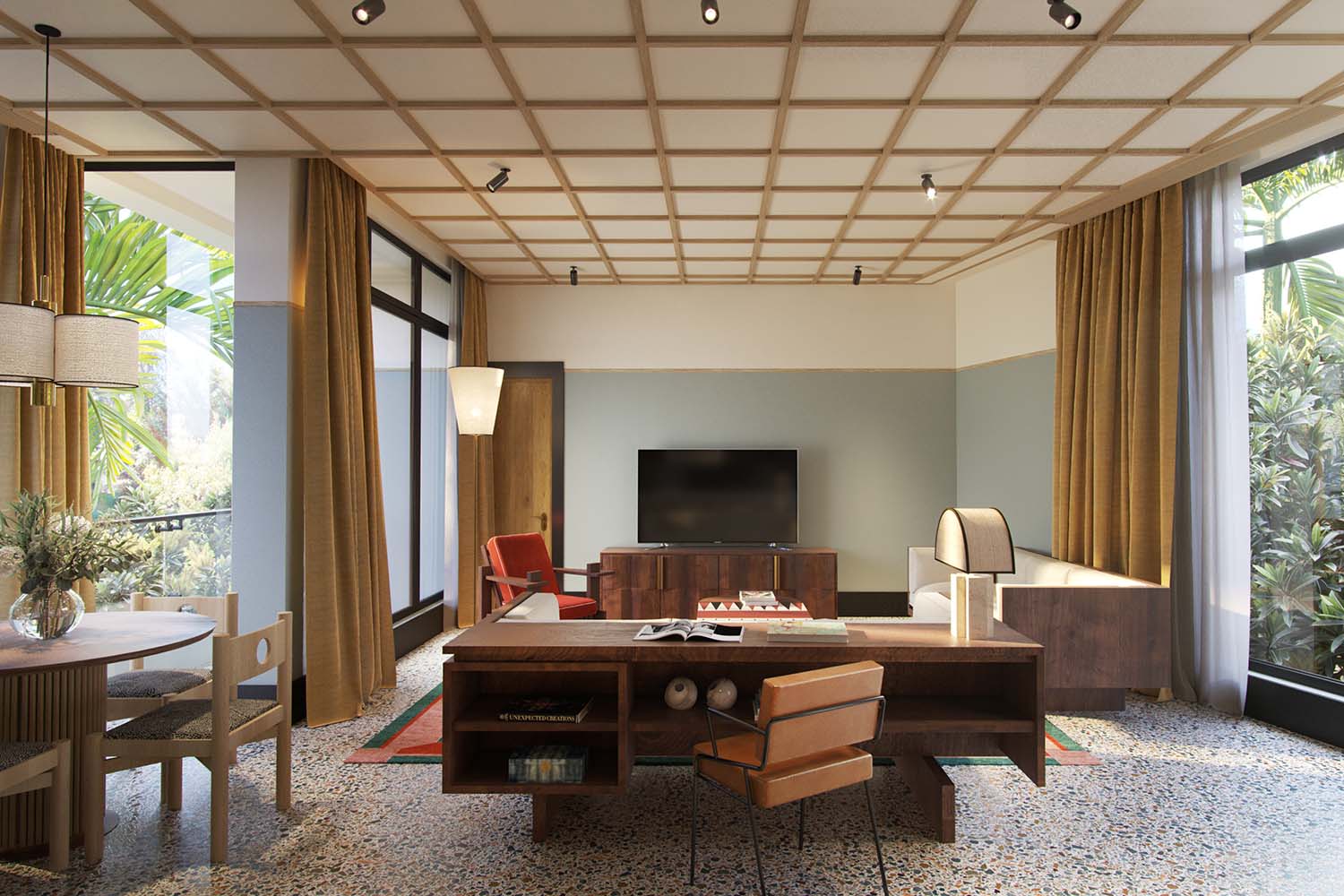 Dimensions are generous whilst high ceilings give the sense of additional space. Rooms are fitted with an integrated desk and seat for the business traveller, with exceptional beds and bedding for those seeking tranquillity. Bathrooms are light-filled, accented with cream and sage coloured tiles and elegant Art Deco-informed sinks.
Rooms, as well as public spaces, are filled with photographs and sculptures by artists from the Côte d'Ivoire, and over 200 palm trees, a swimming pool and a covered terrace set a sophisticated tropical scene. As with the building materials (sourced from within the subregion), the restaurant, Le Bistrot Palmier and Le Bar, also uses local ingredients to create contemporary French and international cuisine, each dish completely homemade and served in the wooded decorated indoor space or outside on the terrace.
A hotel where the sanctuary of your guest room can be enjoyed as much as the public areas interwoven by garden paths and leading to numerous terraces, the checkered green marble pool and more, La Maison Palmier is a worthy Design Hotels West African debut.
@lamaisonpalmier
@design_hotels