There's truly nothing worse than feeling unprepared when travelling. After all, holidays are meant to be relaxing and stress-free, not troublesome or frustrating. This list will help you determine which essential items you should pack in your purse or travel backpack while out and about to avoid an unfortunate series of events that could ruin your day. Make this trip one to remember in all the best ways. Discover the must-have travel bag items you need with these top tips below.
Follow these useful tips to prepare for a fun-filled, memorable excursion…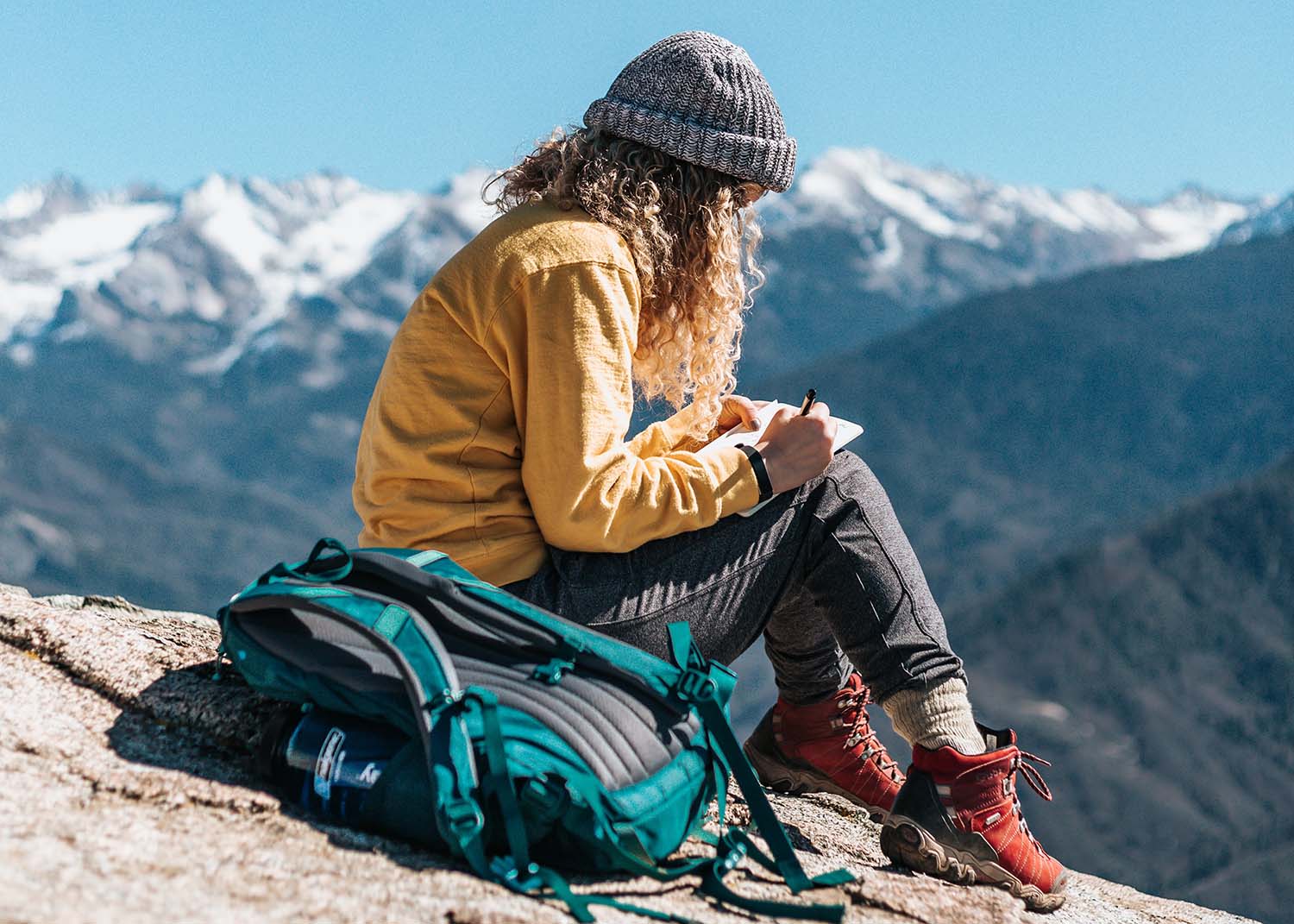 Water Bottle
Because most travel days will be filled with lots of walking and moving around, staying hydrated is key. Depending on the city or place you're touring, you never know when a fresh glass of water will be readily available. It's best to just pack your own lightweight bottle that you can drink from at any time you please.
Some of the top-rated brands that are ideal for traveling based on capacity, design, and weight include Hydro Flash, Nalgene, and CamelBak. Throw in a few snacks like fruit slices or mixed nuts, and you're all set.
Contact Lenses
Poor eyesight? Whether you're leaving the hotel for a short exploratory walk around the block or heading out on a day's length excursion, don't forget to pack an extra pair of contact lenses in your handbag or backpack. Travel often involves long days in a different climate with lots of visual stimulation. And this means your eyes may become drier than normal.
Having an additional set of contacts on hand will allow you to feel refreshed and ready to take on the remainder of the day. The best part is that because there are now platforms that allow consumers to order contacts without prescription verification. You won't need to worry about carrying an extra copy of the paper around when travelling near or far.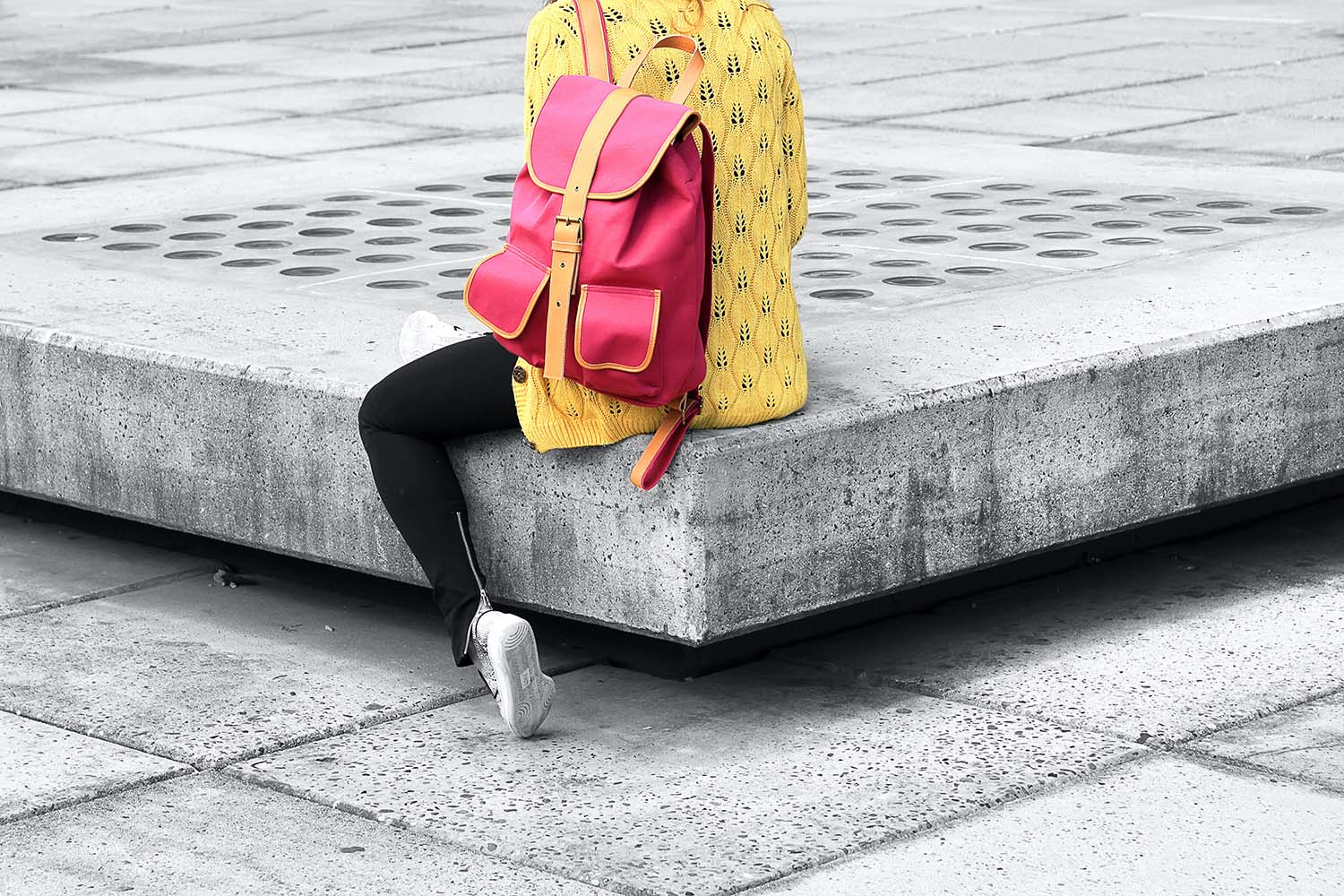 Portable Charger
It goes without saying that you will need your mobile phone while travelling, as these devices assist people every step of the way, from providing directions to giving restaurant recommendations, holding boarding passes, hotel booking confirmations, and much more. It's safe to say travel apps and their helpful services make being a tourist in a new country a breeze.
However, what good does a smartphone do its user without the battery power that makes it come alive? That's why you must always pack a charger in your bag. Regardless of the plans on your itinerary. Ideally, it should be a portable one. One with enough power to give adequate juice to a device in a short time. Even if you don't own a compact charger, bring along your wall charger. (And adapter if necessary.)
A comfortable option when travelling, backpacks allow tourists to enjoy hands-free sightseeing while still having everything they need within arm's reach
First Aid Kit
You probably won't be able to take a hefty, full-sized first aid kit on your journey. However, investing in a compact, easy to pack kit is a great idea. Whether it's a minor thing like a small cut or a bigger issue like a sprained ankle, you never know how your health will be affected. It's one of the most important of these must-have travel bag items.
This is especially important if you choose to travel solo. You'll want to ensure that you can do everything to remain fully functional until you are able to reach a hospital, in the worst-case scenario. Even if nothing severe happens, you can rest easy knowing that you are fully prepared.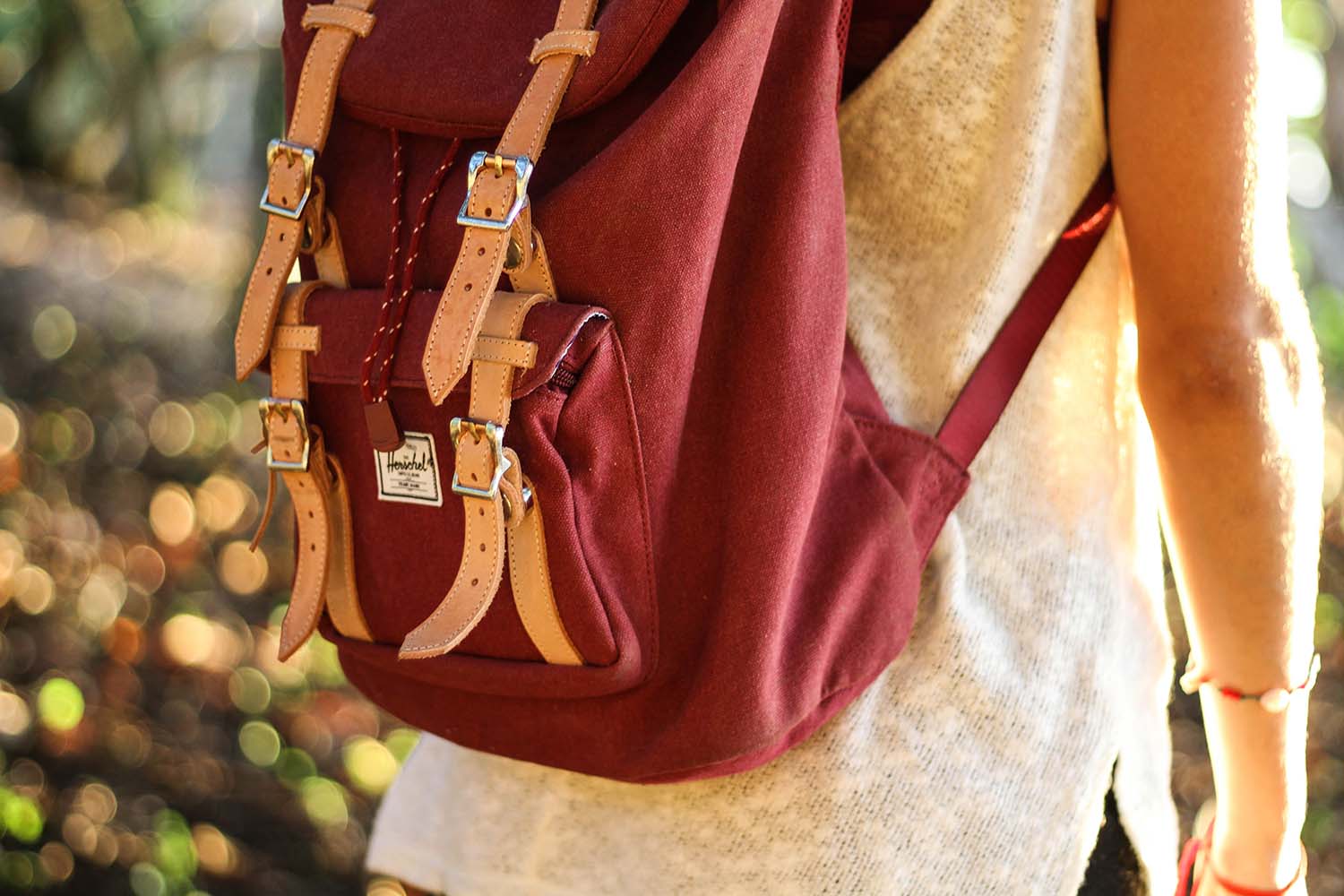 Sunscreen
A travel-sized tube of sunscreen is always a must-have product. But especially so when you know you'll be out of the house all day. And potentially far away from your hotel or Airbnb. Even on a cloudy day, you are not fully protected from the sun's harsh rays without sunblock.
In fact, in a sky full of grey clouds, there are still 30-35% of rays that shine through. So, whether your trip is planned in peak season summer or the dead of winter, make sure not to leave your accommodation without sun protection.
Light Sweater
You might be travelling in a hot country with plenty of sun and humidity. Therefore you wouldn't consider more clothing a must-have travel bag items. However, a light sweater can still come in handy. Especially if you find yourself in a cool, air-conditioned restaurant or museum and do not have control over the temperature. Stash one in your bag to stay comfortable no matter the occasion.