As conversations around mental health become increasingly less taboo, from people posting their experiences on social media to celebrities opening up about how they have been affected, more of us understand the need to seek help. The stigma once attached to this medical condition is rightfully in decline. In a digital age, many are now looking for the best apps for mental health.
It's an illness that can impact each and every person on this planet. Not only are people turning to medical professionals for help, they're searching for more holistic options. Ways to manage their day-to-day feelings and emotions using a range of techniques to support themselves instead of waiting for the inevitable.
From therapy to meditation and mindfulness, the smartphone revolution means that the majority of us can now access the many apps centred around these themes. We are able to access, at a touch of a screen, a host of helpful and educational applications that enable us to take time for ourselves. Also to be the best and calmest version of ourselves. Taking one day at a time to look inside, at our place in society, and above all teaching us how to ask for help when it's needed. Also to look out for the signs that friends, family, loved ones and co-workers may need that extra bit of help, too.
There are apps that assist in the day-to-day betterment of your mental wellbeing. Those that can offer support when the going gets tough. And those targeted toward specific mental issues. Looking to improve your own mental wellbeing? Here's a rundown of the very best available for mindfulness, wellness and therapy…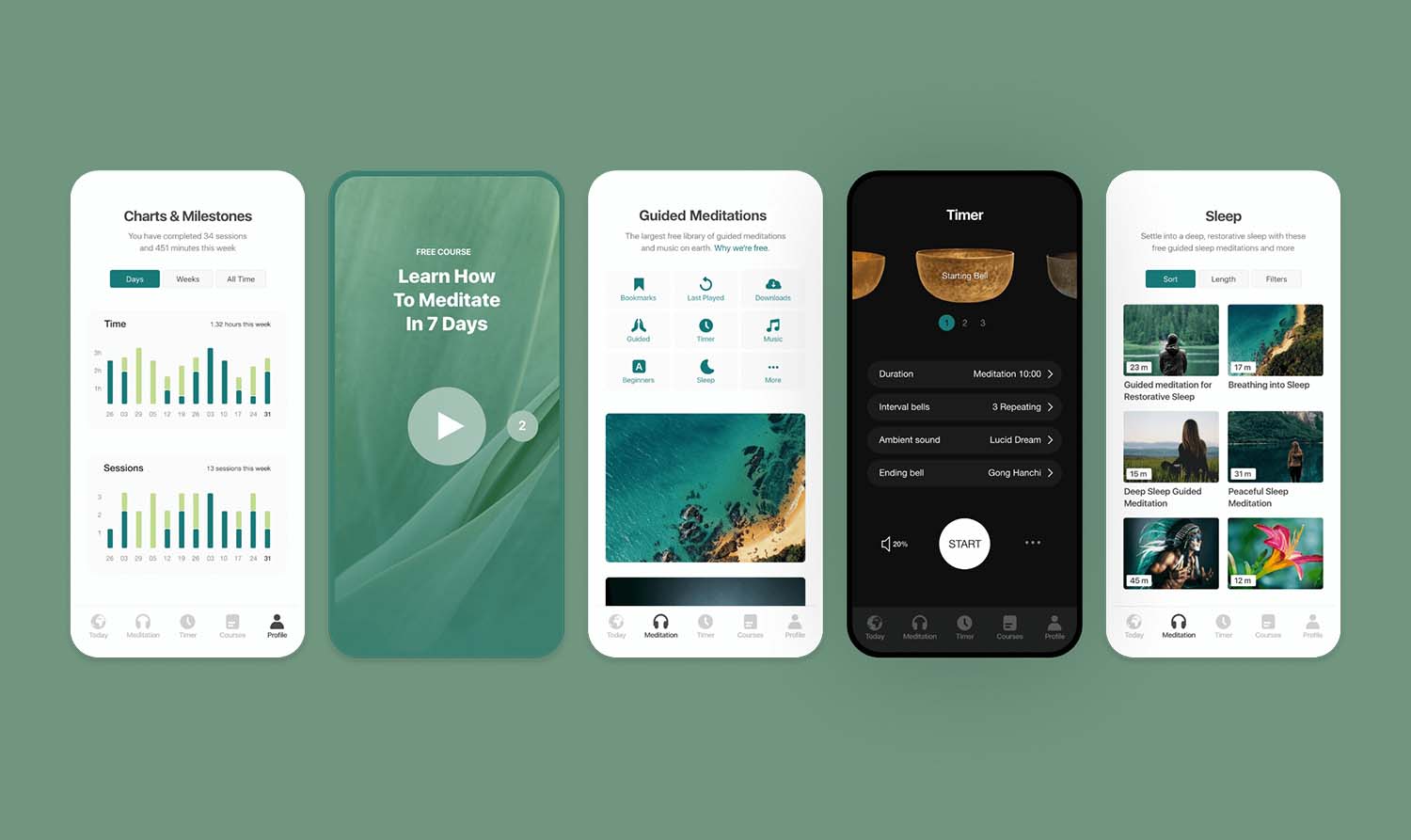 Insight Timer
A free daily meditation app boasting the largest library of guided meditations (at some 30,000 titles), Insight Timer teaches its users how to learn to meditate and the benefits of doing so. It can help you to manage stress, sleep, gratitude, self-compassion and love. It also provides access to popular meditations and approximately 5,000 teachers. This app is currently helping 11 million meditators
Calm
Los Angeles Laker's LeBron James has recently teamed up with meditation and sleep app Calm, proving that keeping your mind in shape is as important as working on what people see. Collaborating to create 'Train Your Mind', a set of 10-minute segments that focus on managing emotions, sleep, and maintaining balance, the app aspires to move beyond just meditation and sleep. Ultimately, expanding on its range of audio masterclasses such as this series with 'King James'.
Talkspace
Talkspace is another app with a celebrity endorsement. World champion swimmer Michael Phelps has teamed with the online therapy tool to help spread the word about its convenience, affordability and confidentiality. Having struggled with his own mental health despite appearing 'normal' to the outside world, this collaboration also hammers home the fact that one in four people experience mental health issues. No matter who you are. Simply take a confidential assessment, choose a plan to suit your budget, find the best therapist for your needs and begin.
Gottman Card Decks
A research-based approach to relationships, inspired by the popular card decks from The Art and Science of Love weekend workshop for couples, this app is a fun and helpful source for millions of partners. With over 1,000 flashcards from 14 decks, they also pose a host of questions to help you understand and learn more about your loved one.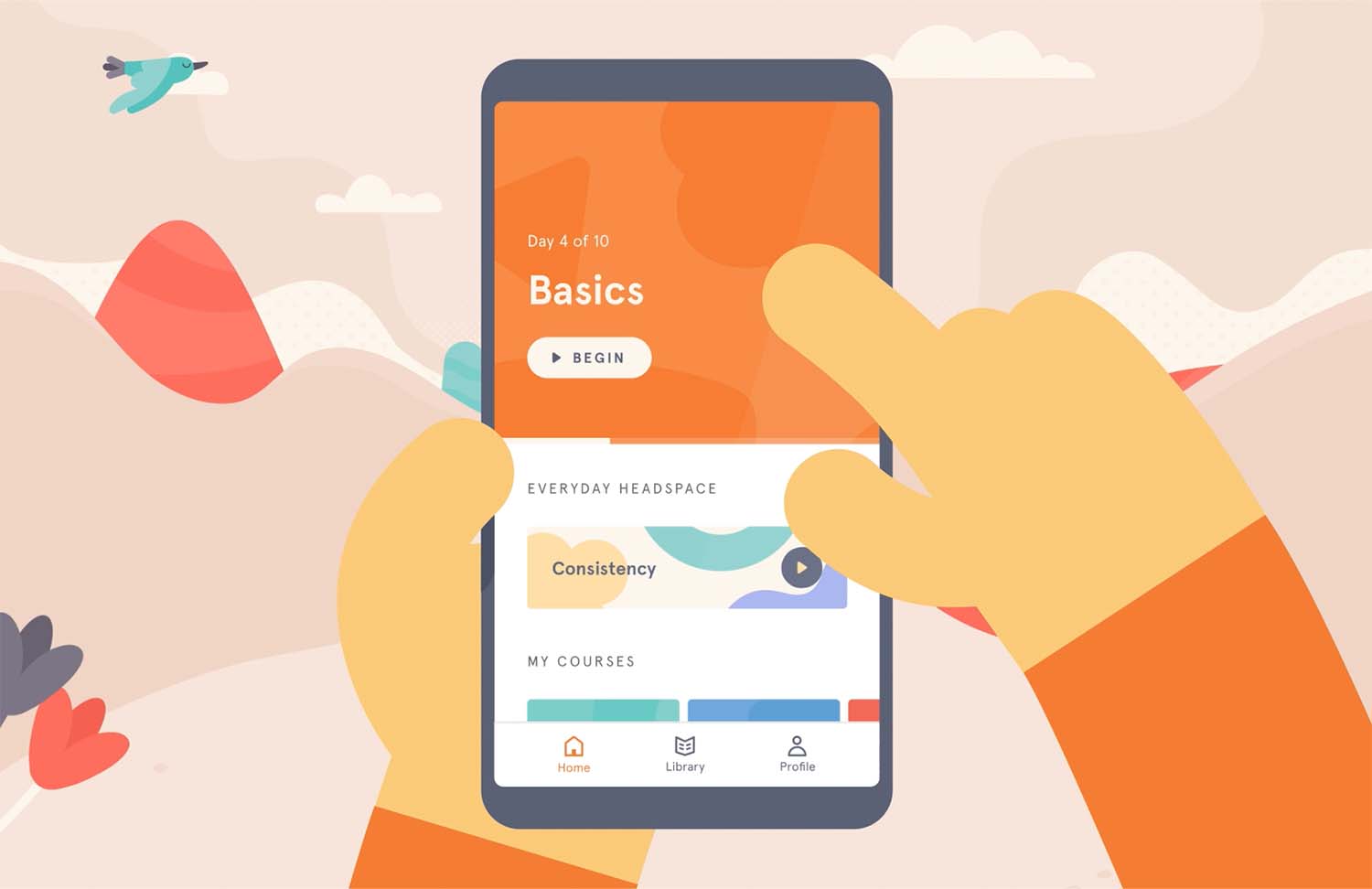 Headspace
This is perhaps the most famous of all the best apps for mental health. With a mission 'to improve the health and happiness of the world', Headspace enables its millions of users (in more than 190 countries) to experience the benefits of meditation anytime anywhere. With guided meditations, animations, articles and videos—each in the distinctive Headspace style—choose from bite-sized minis for when you're short on time, exercises on mindfulness, or from hundreds of meditations on everything from stress to sleep.
Mind Games
Intended as brain challenging entertainment, Mind Games is a collection of games based in part on principles derived from cognitive tasks to help you practice different mental skills. If you're unsure where to focus your efforts, a dedicated Training Centre also does the work for you by picking the perfect mix of exercises to keep you engaged. From memory and attention to mental flex and trivia, this is the app to keep your brain in tiptop shape.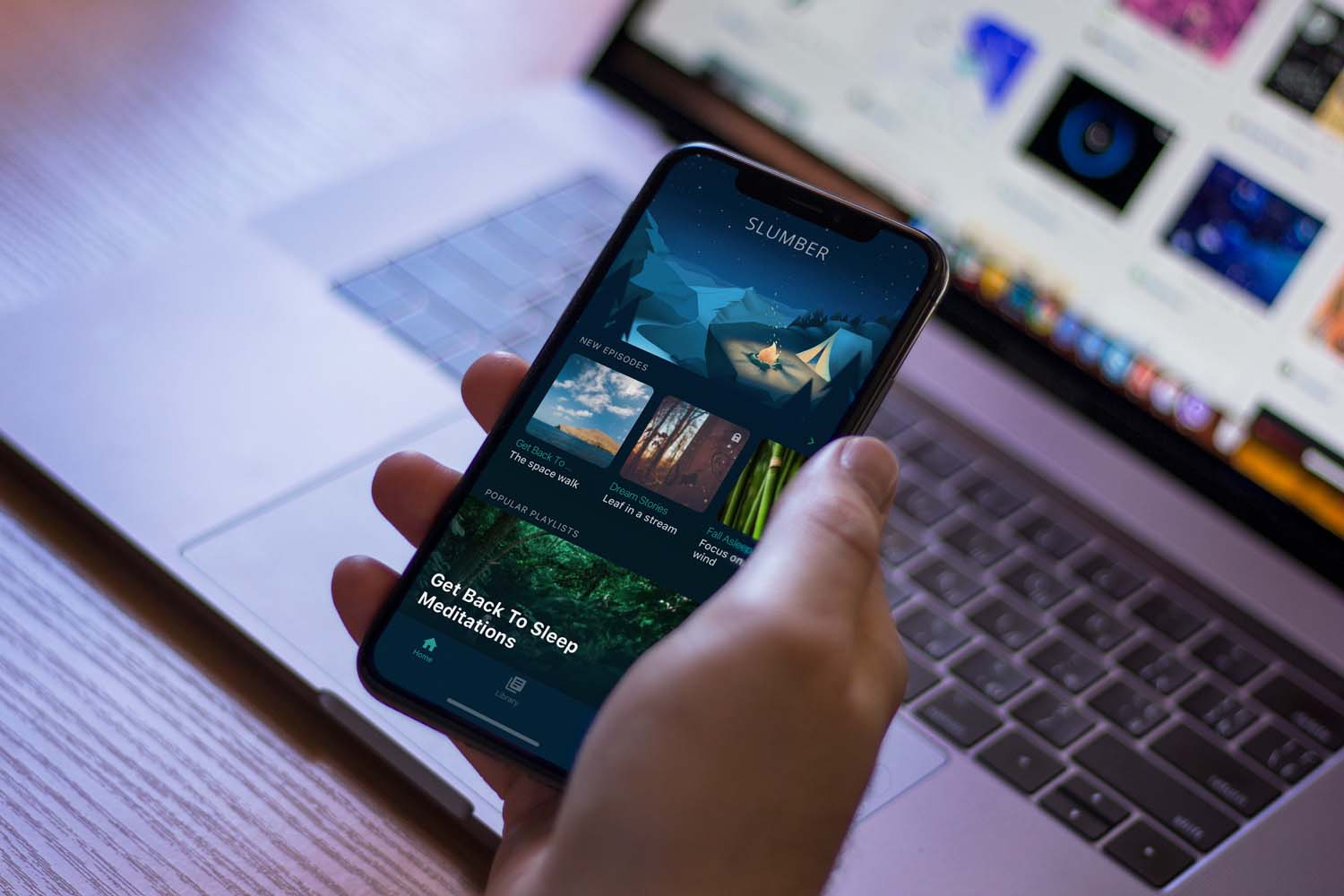 Slumber
This app works with some of the top meditation teachers in the world to create meditations designed specifically to facilitate relaxation and sleep. Slumber is the app that literally puts you to sleep. Soothing stories by therapeutic hypnotist Dan Jones allow the listener to participate in a story while utilising suggestive hypnosis techniques to induce sleep. All set to music and soundscapes also designed to relax the mind and body. It's easy to see why so many people adore this application.
Brain.fm
As featured in VICE and Forbes among others, join 150,000+ users who control their mental state on-demand. Brain.fm uses a science-first approach to create music that sounds different, and affects your brain differently, than any other. Designed to help you focus, relax, meditate and also to sleep, throw on your headphones and get into your zone.
Rootd
An app for panic attack and anxiety relief, Rootd is an easy to use tool that offers peace of mind by helping users to learn about where anxiety comes from. Also how our bodies and minds experience panic attacks, and why they might be happening. From short term lessons that provide relief and manage heightened anxiety, to longer-term lessons that aim to permanently change relationships with anxiety and allow you to live panic-attack free, it's also little wonder why this is the #1 rated app for Panic Attacks on Apple and Google Play stores.
BetterHelp
Providing professional help from licensed therapists and counsellors online, BetterHelp offers access to over 3,000 trained, experienced and accredited counsellors. (Meaning those seeking therapist jobs should also take note.) The platform also covers a wide range of areas from depression and anxiety to family and couples therapy.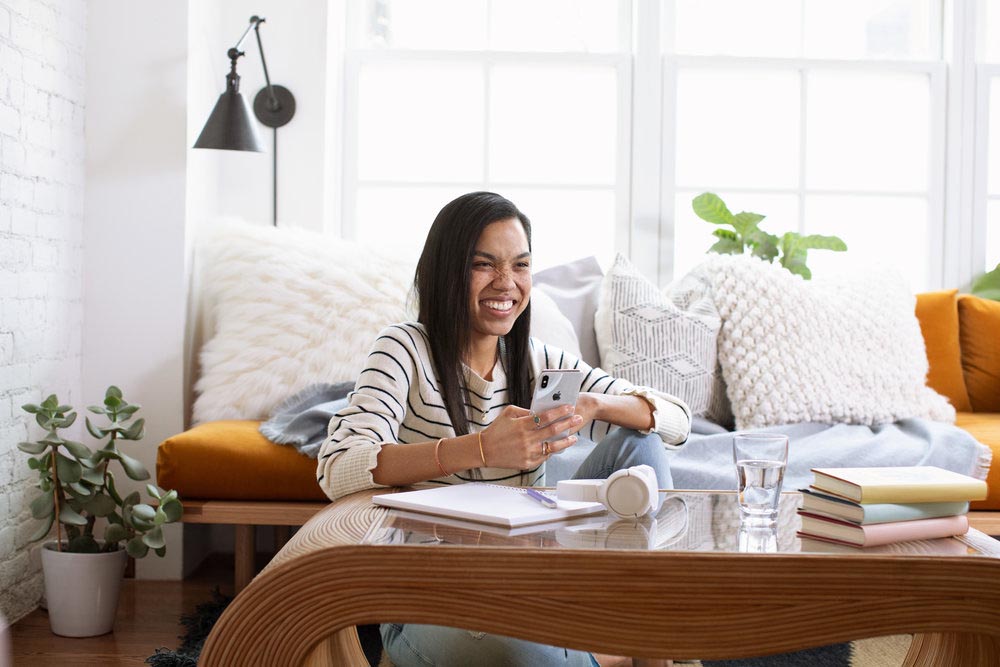 Ten Percent Happier
Meditation and mindfulness for a healthier you is the crux of this app. Discover guided meditations and practical teachings that you can carry anywhere. It can also increase your capacity for joy, gratitude, and love as you go. With renowned meditation teachers offering a variety of approaches, there truly is something for everybody with Ten Percent Happier.
Happify
For better mental health and wellbeing in the 21st century, download Happify. It's one of the best apps for mental health available. This app brings you effective tools and programs to help take control of your feelings and thoughts. They use techniques developed by leading scientists and experts who've been studying evidence-based interventions. It also helps you reframe negative thoughts and learn to understand what makes a happier and healthier you.
Calmerry
Calmerry is a secure e-counselling platform making therapy accessible and affordable to all. They connect users with fully-licensed and vetted therapists who draw on evidence-based approaches. It is also committed to providing excellence and prioritizing professionalism, compassion, and passion in their work, visit site for more.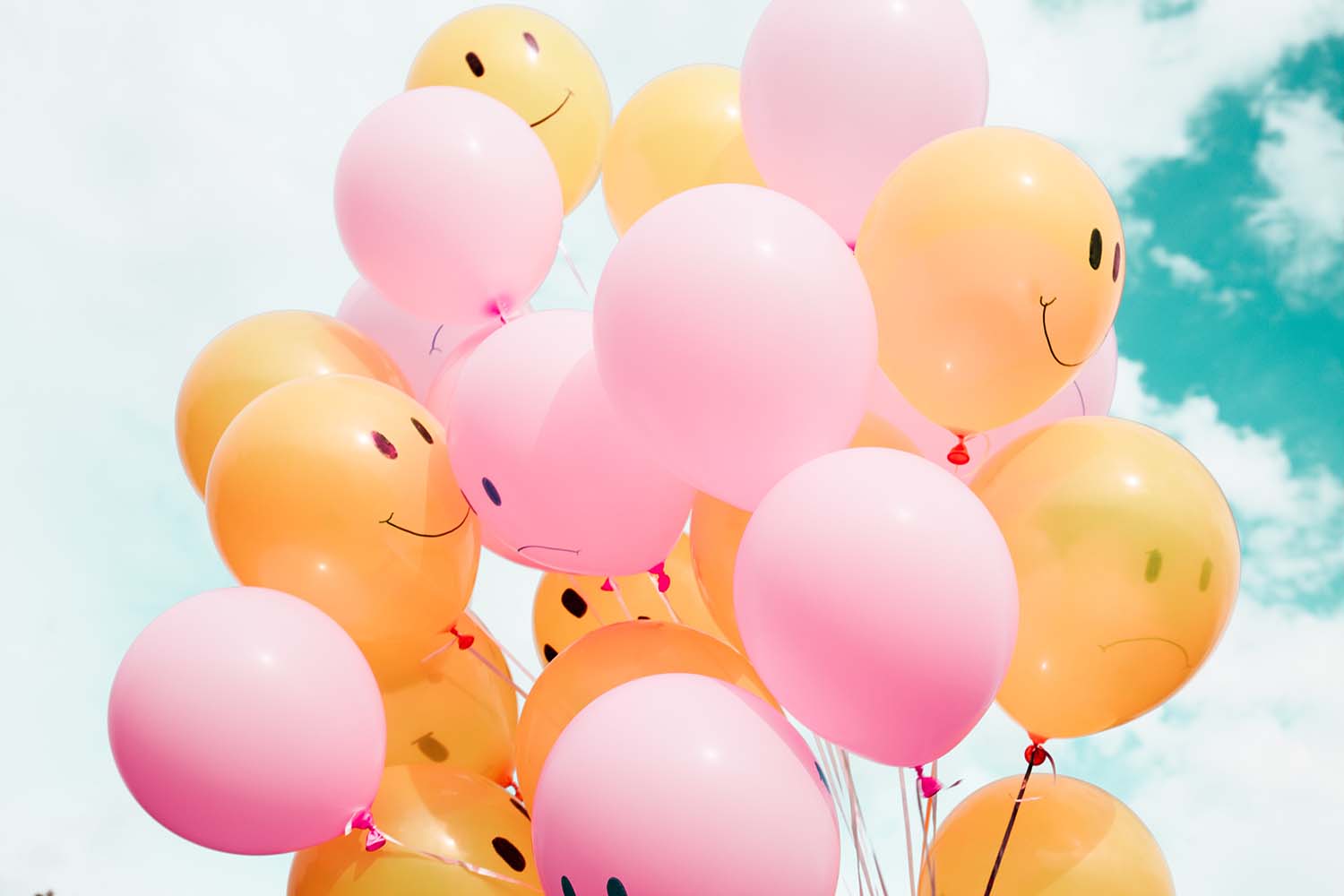 Daylio
Keep track of your thoughts with Daylio, a modern-day diary of sorts where you record your mood and the activities you've participated in that day. You can build up an account of your habits and hidden patterns. The app also converts these statistics into colourful charts and provides yearly statistics that help you to turn your life around.
Sanvello
Suffer from stress, anxiety, or depression? Sanvello could be the app for you. An on-demand tool with over three million users, find calm by using the tools needed to relax, shift perspectives, or cope with stressful situations. You can also record your mood and health activities day-by-day to find patterns, gain insight and control, and learn techniques to change these ways.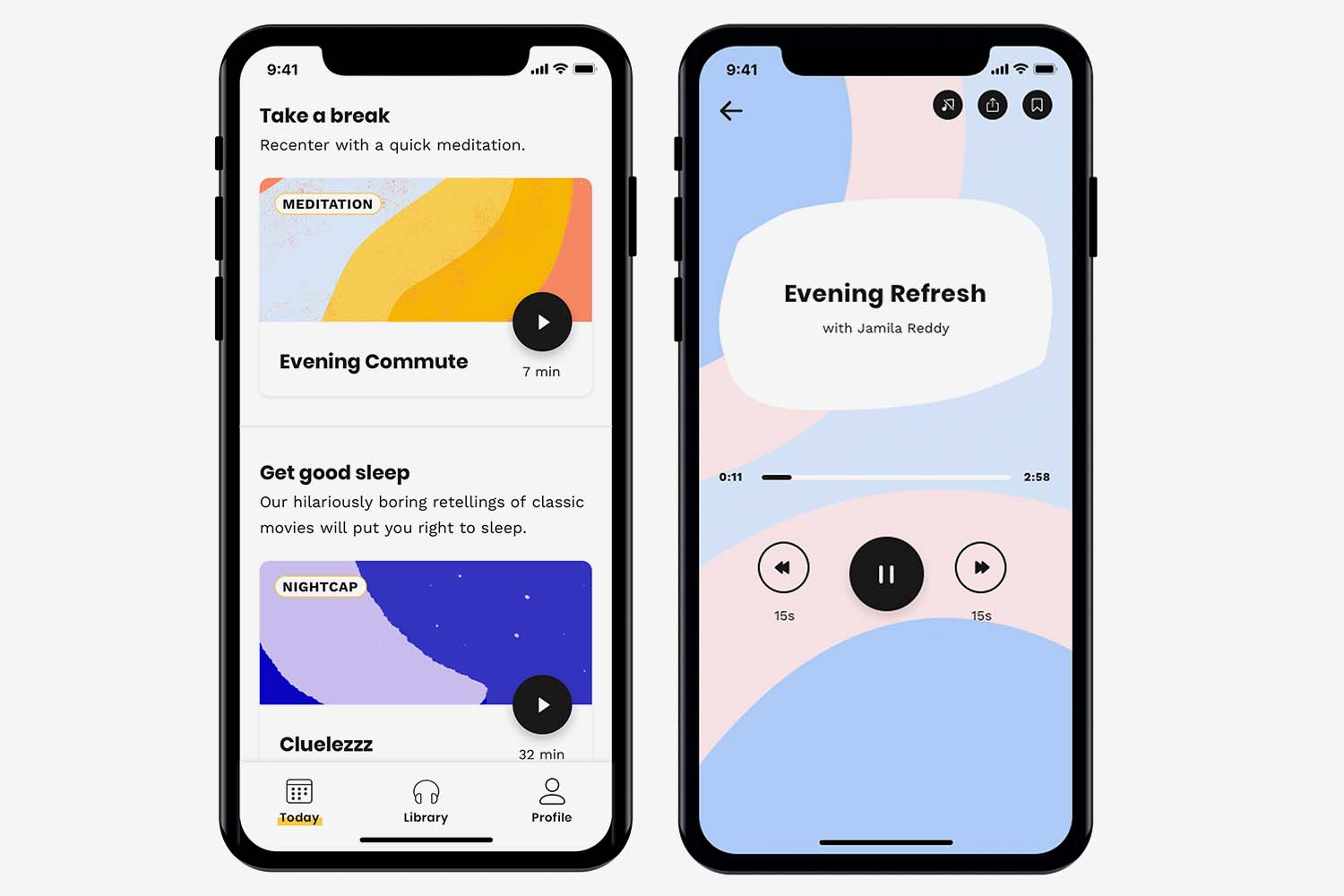 Shine
A daily healthcare app, learn how to prioritise yourself, to quiet your mind before bed with evening meditations. Also to feel more powerful every day. With a growing support network, Shine ensures that you're part of an inclusive digital community. This also reinforces the message that changing your life for the better does not need to be a daunting or lonely experience.
MindShift™ CBT
MindShift™ CBT uses scientifically proven strategies based on Cognitive Behavioural Therapy (CBT) to help you learn to relax and be mindful. Also to develop more effective ways of thinking, and use active steps to take charge of your anxiety. Learn to tackle worry, panic, perfectionism, social anxiety, and phobias. Furthermore, all this is done by creating healthy habits in manageable chunks.