Is Puerto Rico in the US Virgin Islands? There are many misconceptions about Puerto Rico. Learn more about this interesting island here, including entry requirements and travel information.
As the world slowly adjusts to a new normal and borders open up, many intrepid travellers are excited to throw on their sunglasses and visit a new destination. What better way to escape months of stay-at-home orders than with a beach getaway? Especially to an island paradise like Puerto Rico?
Although Puerto Rico is one of the most popular tourist destinations in the Caribbean (it's in constant competition with Cuba to secure the top spot), it's also often misunderstood. In fact, many people confuse Puerto Rico with the US Virgin Islands. Or think that it's part of the mainland.
Before you buy that ticket and get your EVUS for Puerto Rico, it's important to know a little more about the island's history and location to be a better-informed guest.
Ready to learn more about this dynamic island? Let's check it out…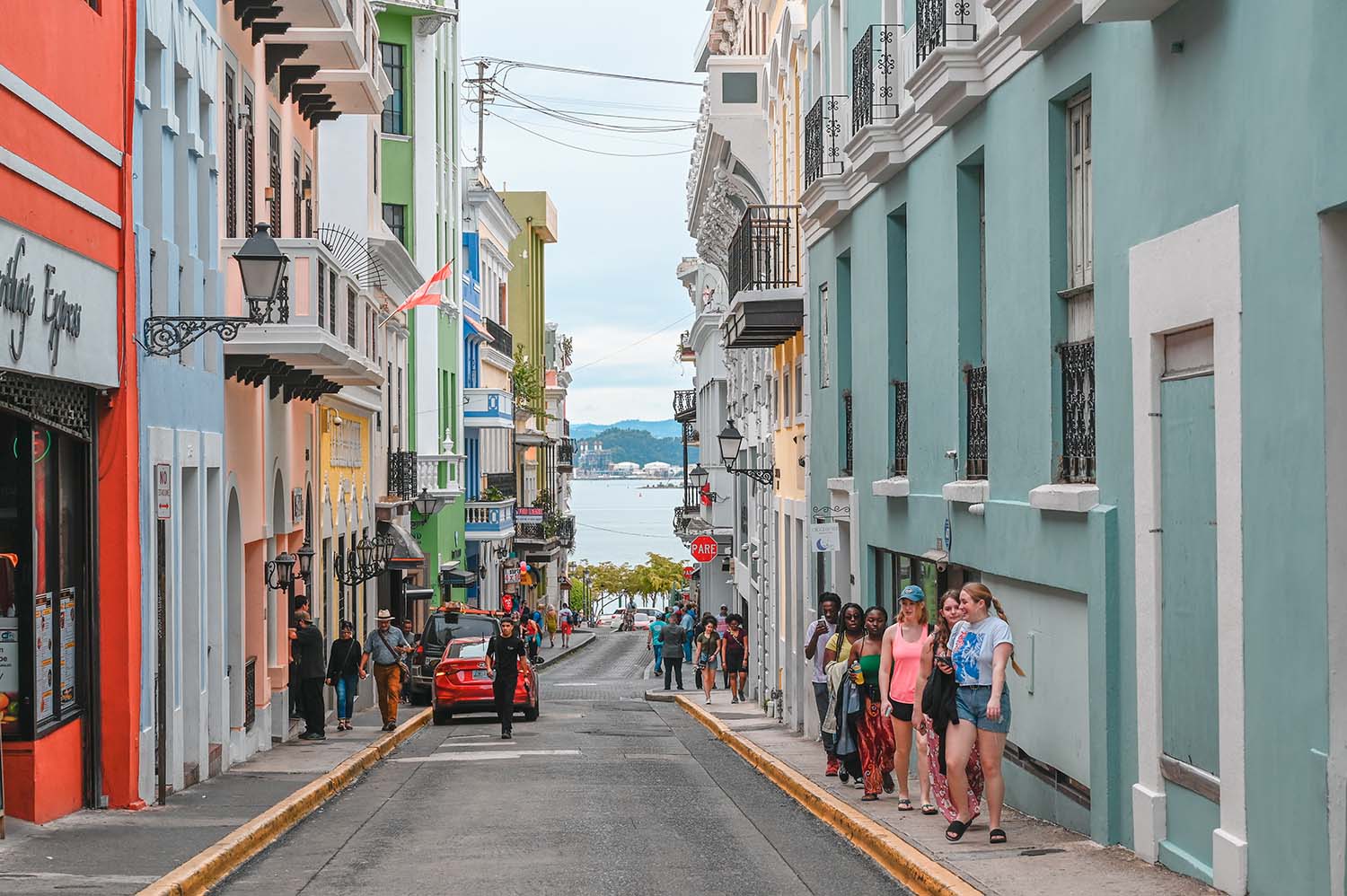 Where is Puerto Rico?
Puerto Rico is one of the main islands in the Caribbean and an unincorporated territory of the United States.
The Caribbean islands are grouped into two categories: Greater Antilles and Lesser Antilles. The Greater Antilles are made up of six of the larger islands, including the Cayman Islands, Cuba, Dominican Republic, Haiti, Jamaica, and Puerto Rico.
On the other hand, the Lesser Antilles are composed of eight independent nations and numerous dependent and non-sovereign states. Some of the countries here include Antigua and Barbuda, Barbados, Dominicana, and Saint Kitts and Nevis. Likewise, there are also several non-sovereign states. Such as Aruba, the British Virgin Islands, St Barths, Martinique, and the US Virgin Islands.
Although many people think that Puerto Rico is part of the United States Virgin Islands, that's not quite true. Both are located in the Caribbean, but the US Virgin Islands are about 40 miles east of Puerto Rico. However, that doesn't mean there aren't any similarities between them.
Similarities between Puerto Rico and the US Virgin Islands
Both Puerto Rico and the US Virgin Islands share the same legal status. They are both unincorporated territories of the United States. This means that locals of Puerto Rico and the US Virgin Islands are considered to be US citizens. Which means they are free to travel to the 'mainland' without the need to have a passport and have other benefits such as not requiring an international driving permit.
Other similarities include the right to vote in Democratic and Republican Party presidential primary elections (but not U.S. presidential elections) and no federal income tax.
There are however some key differences between Puerto Rico and the US Virgin Islands, especially when it comes to gambling. The legal gambling age in the US Virgin Islands is 21, while Puerto Ricans can gamble at new online casinos found at CasinoTop3 when they are 18.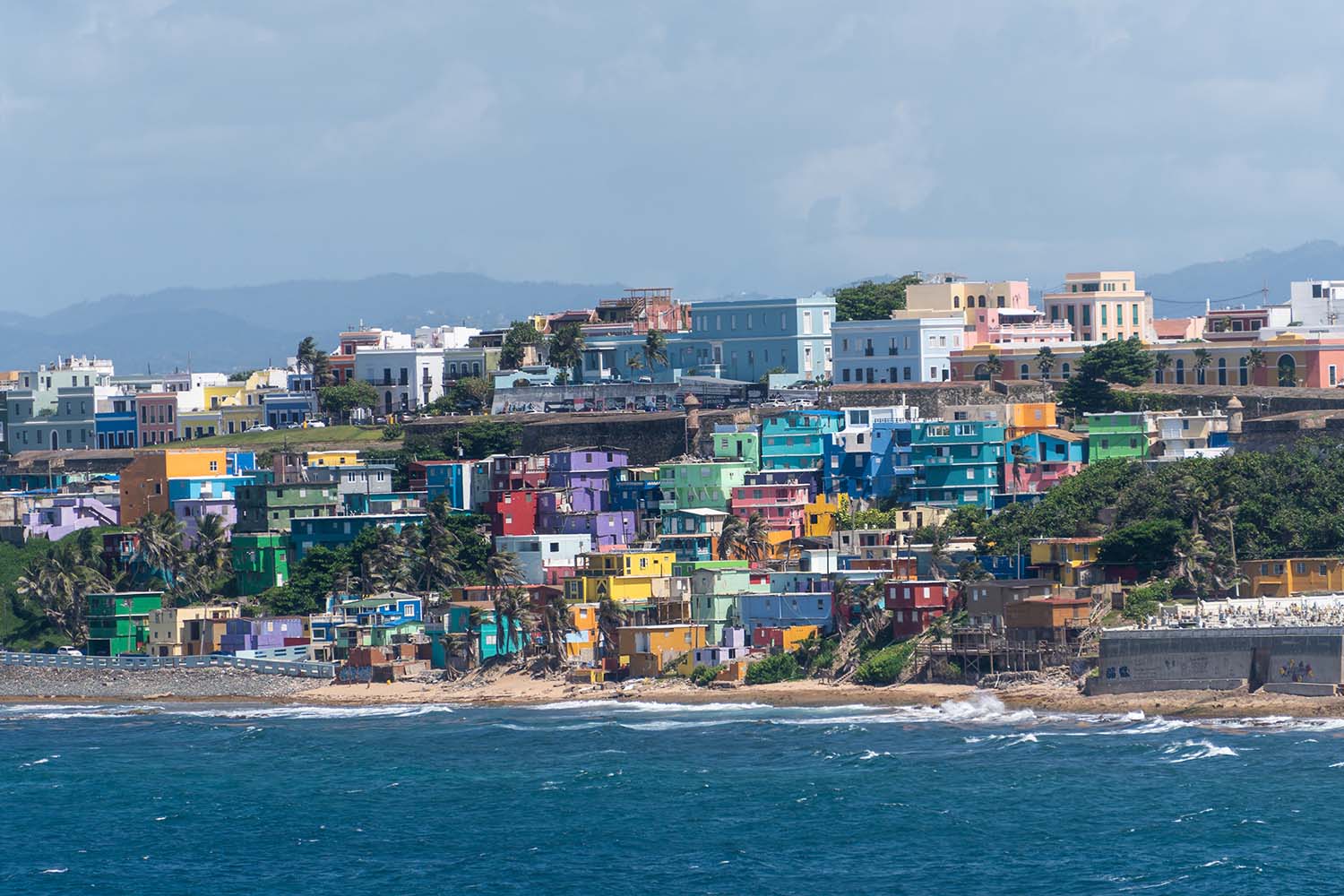 Entry requirements for Puerto Rico and the US Virgin Islands
Since Puerto Rico and the US Virgin Islands are both unincorporated territories of the United States, both of these entities follow the US visa policy. This means that any foreigner traveller must have a US visa or be part of the Visa Waiver Program if they wish to travel to Puerto Rico or the US Virgin Islands.
As part of the new ESTA program, every visa-exempt traveller must have an approved US ESTA (also known as the Electronic System for Travel Authorisation) visa waiver before they can travel to the United States. The ESTA is easily obtained by filling an online form and takes about 15 minutes from start to finish.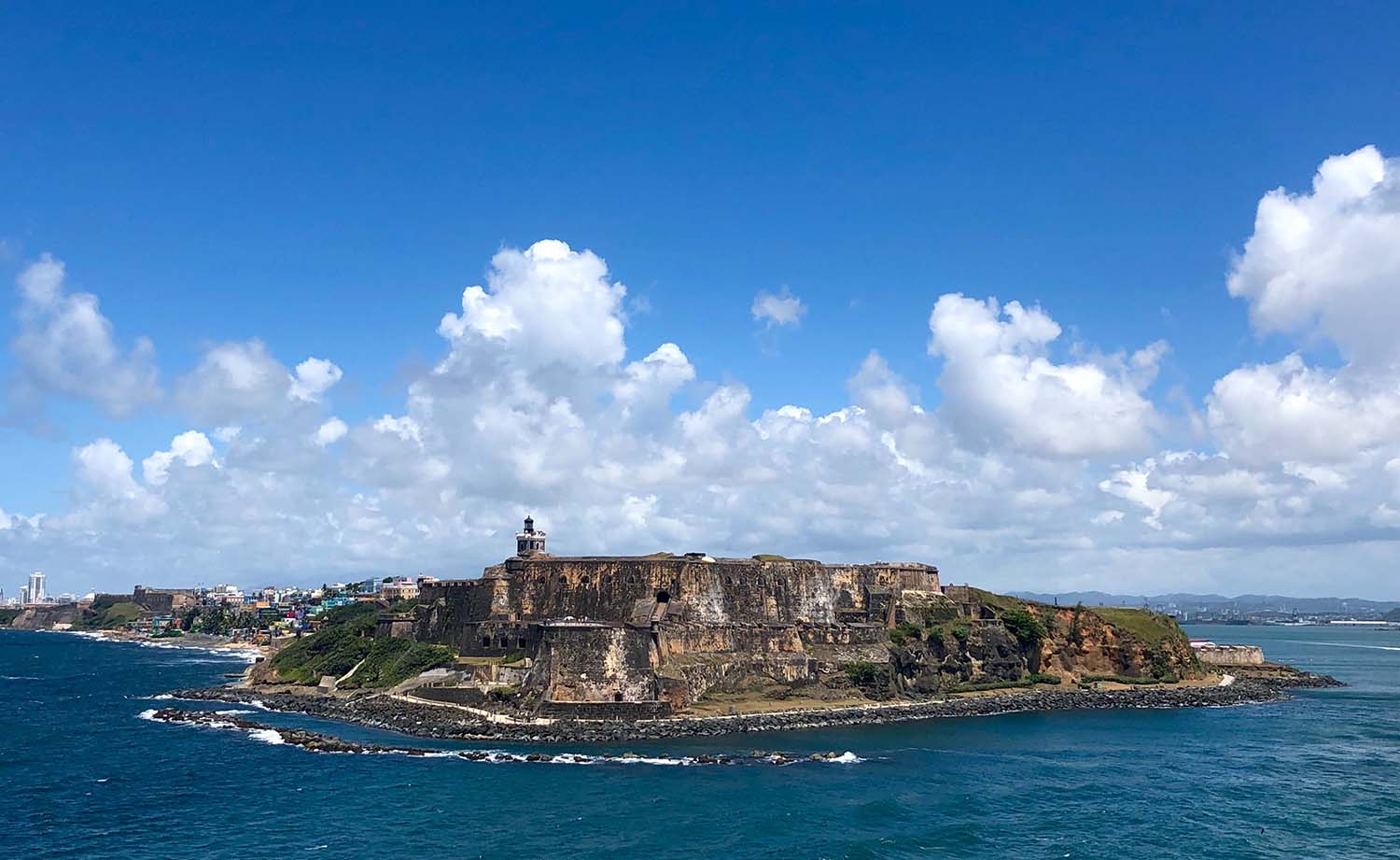 How to get to Puerto Rico and the US Virgin Islands
Thanks to their location off the southern coast of the United States, getting to Puerto Rico and the US Virgin Islands is a breeze. In fact, the distance from Miami to either of these territories is a little over 1,104 miles.
The easiest way to travel to either territory is by plane. Travellers can reach Puerto Rico by flying into Luis Muñoz Marín International Airport, the island's main airport. Likewise, the biggest airport in the US Virgin Islands is the Cyril E. King Airport, which flies to more than 20 destinations across six countries. The average flight time to either airport is around two to three hours from Miami.
Besides arriving via plane, another popular way to explore the Caribbean islands (including Puerto Rico and the US Virgin Islands) is by taking a cruise. There are various options for different travellers. These include short two- to three-day tours, as well as longer multi-week trips. This is the perfect option for travellers who want to see a little bit of everything while still keeping an organised itinerary.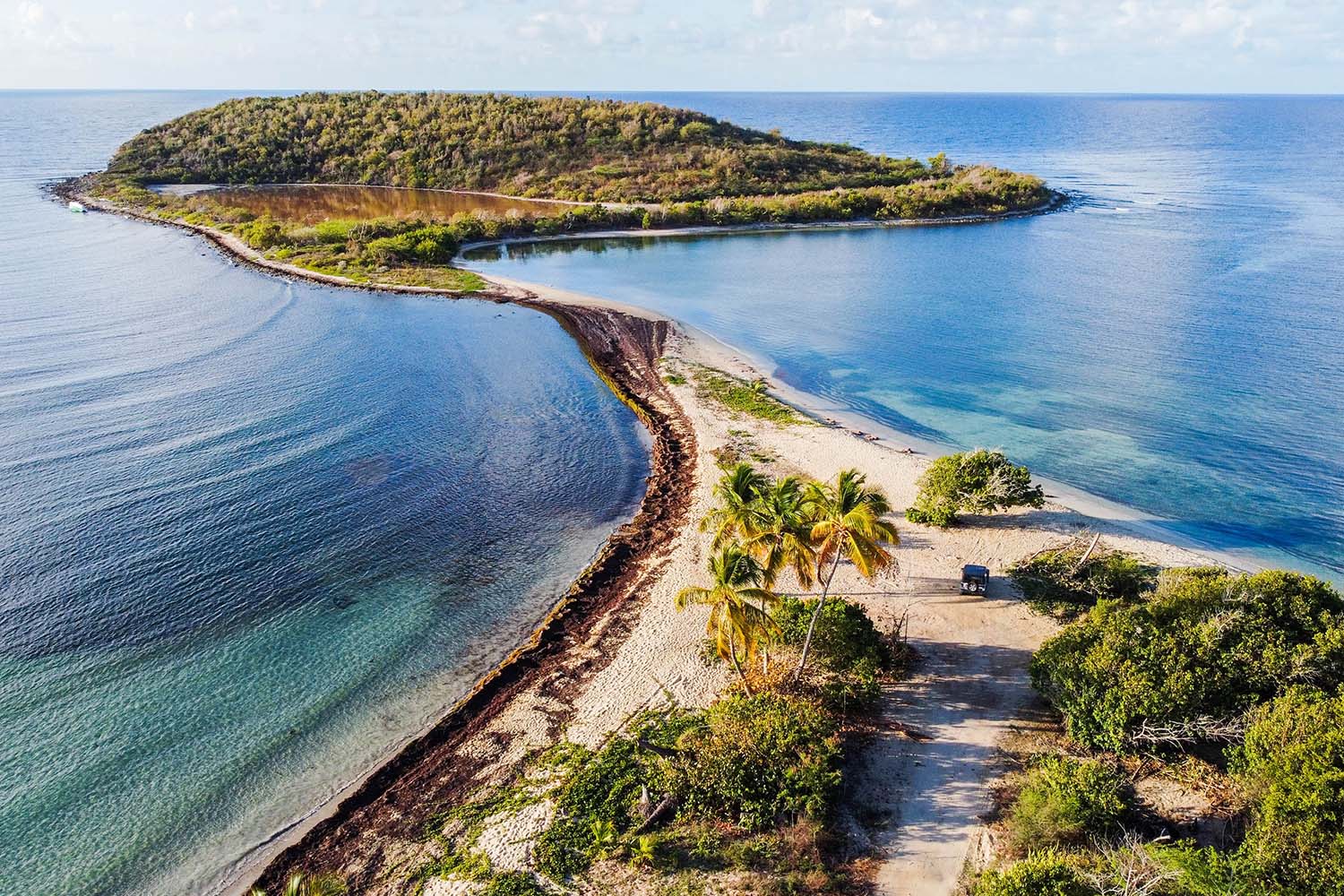 What to see in Puerto Rico
Last but certainly not least, Puerto Rico offers plenty of unmissable attractions for everyone who comes to visit.
One of Puerto Rico's most fascinating natural wonders is the Bioluminescent Mosquito Bay in Vieques. The bay lights up in a bright blue colour from the thousands of organisms that live in the water. The best way to see this attraction is by taking a boat or kayak tour at night when they really start to shine.
Puerto Rico is abundant in fauna and flora. In fact, the only tropical rainforest in the U.S. National Forest system is found here. El Yunque National Forest is a must-visit for avid hikers and nature lovers, especially since it's home to more than 200 species of trees.
For something closer to city life, head over to San Juan, which is Puerto Rico's capital and largest city. Viejo san Juan, the oldest part of the city, offers colourful streets and plenty of historic buildings like the Castillo de San Felipe del Morro and San Jose Church.