From the pavilions of the Venice Biennale to the City of Water's grand bridges and museums, Blue Crow Media's latest guide highlights a wave of modern Venice architecture; starting in the 1930s and continuing through to present day.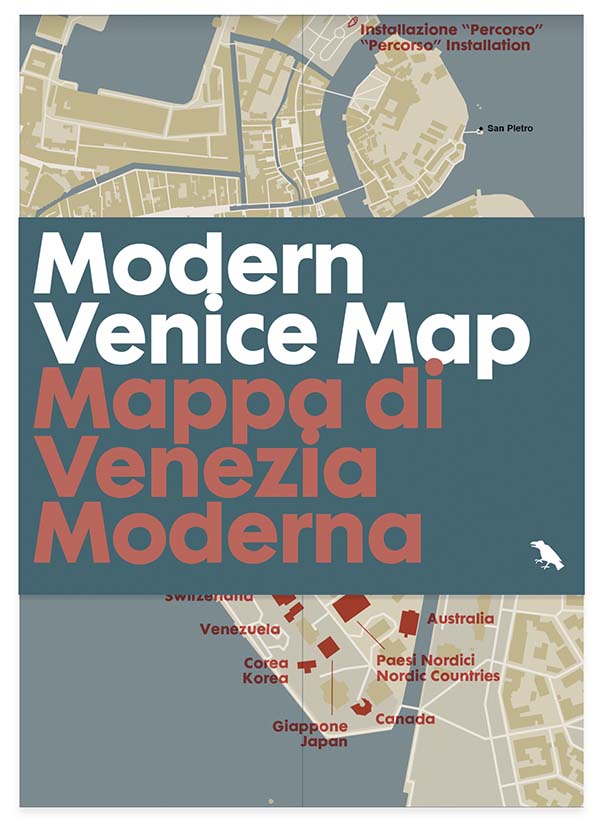 Edited by Marco Mulazzani and Elisa Pegorin, with original photography by Alessandra Chemollo, the architecture map features the works of architects that include Norman Foster, MAP studio, Santiago Calatrava, Aldo Rossi, David Chipperfield, Carlo Scarpa, James Stirling and more; outlining an array of European architecture from the considerably well known to hidden Modernist and Brutalist gems.
Slightly larger than A2 open——folding down to slightly larger than A5——the two-sided bilingual guide also includes a map of Venice, making it the perfect companion for visiting the city. Released to coincide with the opening of the 2021 Venice Architecture Biennale, the map confirms that modern architecture, far from an aberration, is a natural continuation of Venice's remarkable history, authors Mulazzani and Pegorin commenting how "the map shows that Venice continues to express and cradle international culture through the diverse but complementary languages of its new architecture."
Peruse modernist and contemporary architecture, from social housing to internationally renowned cultural centres, and soak in the architectural landscape of another, oft-overlooked side to one of the world's most romantic cities.
Modern Venice Map, with texts in English and Italian written by Marco Mulazzani and Elisa Pegorin, photography by Alessandra Chemollo, is available now for £8 from independent publishers Blue Crow Media.