Born and raised in rural Wisconsin, Margaret Durow has used the medium of photography to capture magic and express her inner feelings and emotions since a young age. Aged just five, a benign tumour was discovered in her lumbar spine, and would go on to cause her spine to curve over the years. As a young adult in 2007, Margaret would suffer severe complications from a resulting operation.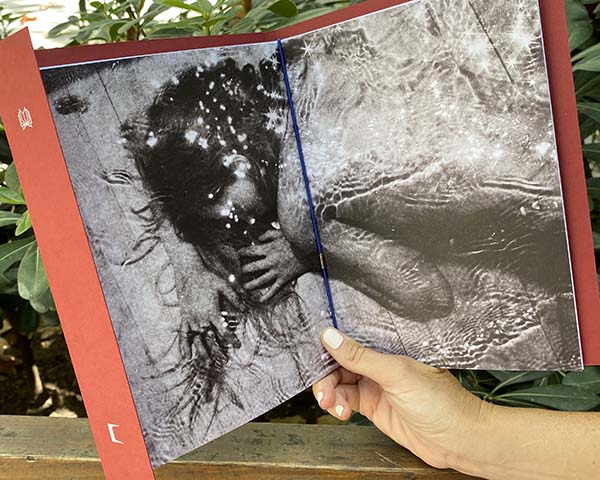 Eleven years and more unsuccessful reconstructive spinal surgeries later, the photographer was left with additional impairments, using evermore her creativity to "transform the pain and isolation of my deformed and disabled body into beauty and strength;" expressing her emotions by taking images that mirror how it feels to capture the importance of light and mood.
Honing a unique ability to capture perspective in the place she calls home, Durow's work has a magnetic and intimate quality that enables her viewers to connect to something personal in their lives. From delicate portraits to ethereal landscapes or the evocative blur of suburban hinterlands, the publication—the second in a bimonthly series by Setanta Books and Open Doors—shows delicate vulnerability; a moving and inspiring document of life's hurdles.
A beautifully presented 48-page softcover zine with a card wraparound cover and magnet fastenings, the regular edition—of which there were just 250 copies of—has now sold out, however some copies of the print edition remain. Priced at £50, each comes with a choice of five different prints, which are signed and numbered in an edition of 30; a fine way to begin or add to a collection of artist editions.
@setantabooks
@margaretdurow
@odtakeovers