More a place for cultural experimentation than a traditional hospitality space, CULTUREPLEX is a community centre for a modern city; a destination for Manchester's Northern Quarter where visitors can hang out and socialise; catch a film or listen to music; enjoy panel talks and work; take a class or and debate.
Located in a former goods warehouse on the western end of Ducie Street overlooking the Piccadilly Basin, CULTUREPLEX is the latest in a long line of the city's heritage buildings taking on a revived purpose.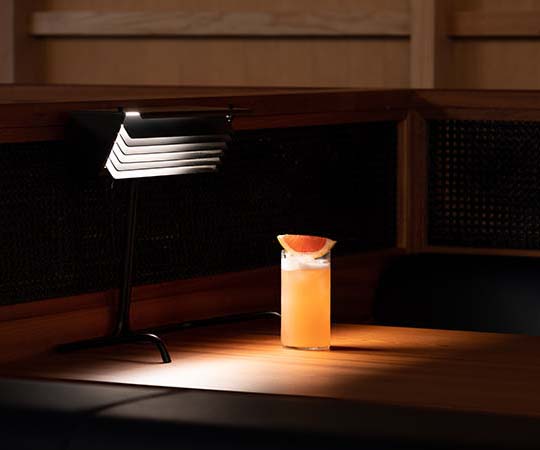 As well as providing a space to inspire and be inspired, CULTUREPLEX Manchester is home to 80-seater restaurant Bistrotheque, which serves fuss-free plates such as fish and chips, potato and Comté pie, and fillet steak from Swaledale served with smoked bone marrow butter and a celery relish. The northern counterpart to its 15-year-old East London sister, Bistrotheque Manchester is uncomplicated and welcoming; inviting diners to eat and drink well at decent prices.
The Lounge—an informal and central spot allowing passersby to chow down on snacks, salads and burgers whilst indulging in a spot of work—adds to CULTUREPLEX's foodie offerings, along with Klatch, the cultural venue's community coffee counter, which serves up fresh food and juices by day, natural wines and craft beer by night.
Loren Daye from New York-based studio LOVEISENOUGH collaborated with local artisans on furnishings and bespoke pieces, supporting the innovation of northern industry whilst celebrating industrial heritage. Retaining original structural features, Daye rejuvenated and restored the building, adding features that allow the interior space to take on the appearance of a public square; looking to Manchester's libraries and halls, traditionally seen as places of aspiration, democracy and community, for inspiration.
Whether you're there to work or catch a programmed event, watch a film in the mini-cine or eat, drink or simply be merry with mates, Manchester's latest cultural hub is yet another cog in the wheel that is driving Britain's second city toward new highs.