In the early hours of Monday 31 August, 1970, Jimi Hendrix took to the stage on a chalk down near the village of Freshwater on the Isle of Wight. That same day, acts such as Leonard Cohen and The Moody Blues had entertained the record-breaking crowd; an estimated 700,000 strong. Over the course of five days, the American guitar icon was joined by the likes of The Doors, Sly and the Family Stone, Miles Davis, Joni Mitchell and The Who.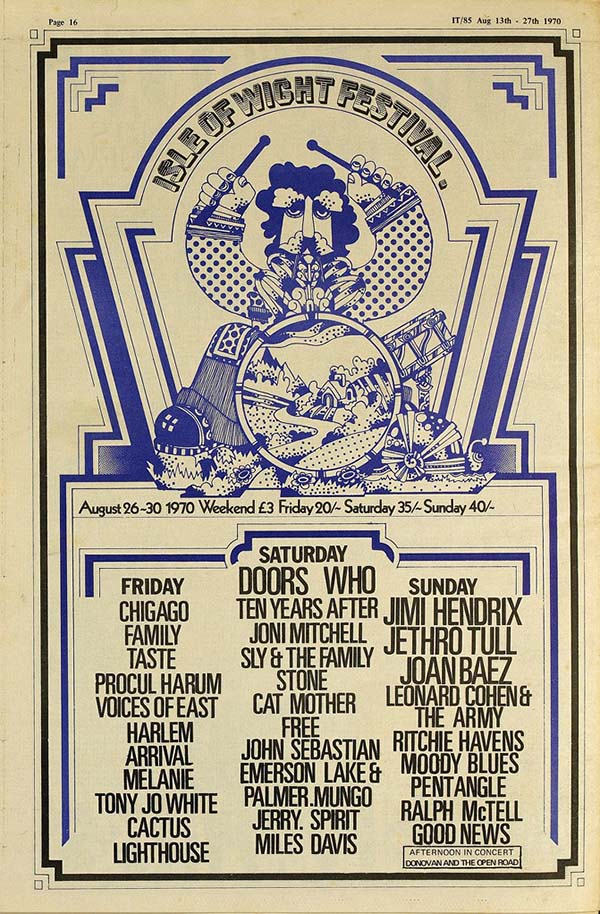 That such a lineup of legendary artists could share the bill at one festival is, today, unimaginable enough; that it happened on an island off the south coast of England with a then population of less than 100,000 is simply too much to comprehend. But this offbeat island has a sense of being disconnected from the real world. Once you begin to understand its idiosyncrasies, you begin to understand how such a thing could occur.
Take, for example, that the Isle of Wight was secretly at the epicentre of Britain's bid to join the space race in the 1950s and '60s; the site of these covert rocket launches—The Needles Old Battery and New Battery—now a fascinating National Trust attraction. Then there is the island's fixation with a pungent member of the onion genus, the Garlic Farm offering up unlikely garlicky treats that include beer and ice cream. Let's not even get started on the National Museum of Poo.
Whilst outré museums and eccentric food fixations make for fanciful diversions from reality, it is an overriding sense of history and heritage that gives this island its sense of disconnection. The UK's oldest working phone box can be found on Bembridge High Street, the 'K1' originally designed in 1921 and now Grade II* listed, whilst the country's oldest rail service can too be found here; the British Rail Class 483—originally built as 1938 tube stock units for London Underground, where they ran for almost 50 years—still running 80 years on. Built between 1845 and 1851 for Queen Victoria and Prince Albert, Cowes's Osborne House is another dose of heritage for history fans, but it is a connection to a time some 120 million years ago that is most evocative.
One of the UK's richest hunting grounds for dinosaur fossils, the Isle of Wight shares a connection to prehistoric past with another nearby island. An island that, in keeping with this area's unusual quirks, is not actually an island at all. The start-point of the Jurassic Coast—95 miles of coastline that bears the scars of more than 185 million years of history—the Isle of Purbeck is a peninsula in Dorset that, not only in name, feels as though it has been cast adrift from the mainland; its raw natural beauty serving up the same sort of emotive disconnection from contemporary life that its neighbour across the English Channel submerses you in.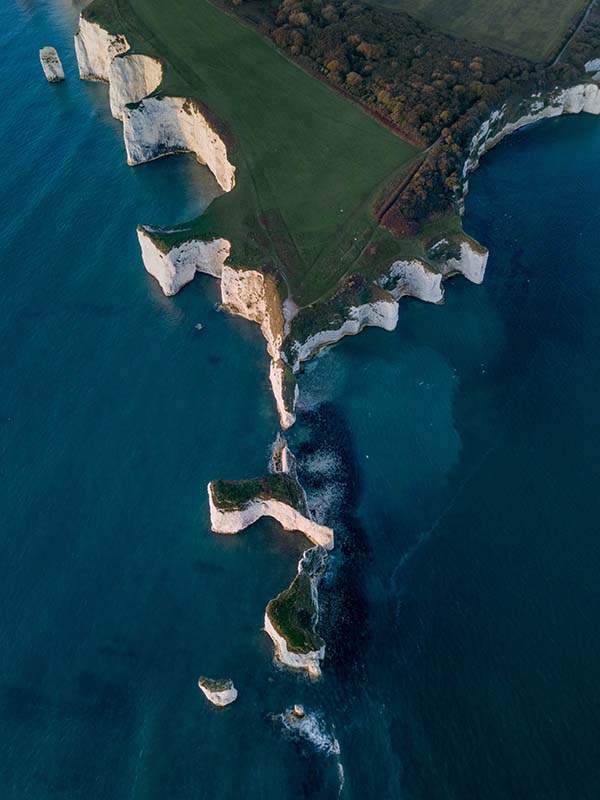 Some 25 kilometres apart as the crow flies, the Isles were once connected by a line of chalk, a natural marvel eroded away during the last ice age but still evident in both Purbeck landmark, Old Harry Rocks, and the Isle of Wight's famous The Needles (the site of those secret space missions). An actual island, Brownsea Island is the largest of several that sit in the vast natural harbour, Poole Harbour; owned by the National Trust, it is remote and beautiful, one of the few places in southern England where indigenous red squirrels survive and a place of abundant ecosystems and rich wildlife. It seems wherever you travel in this area, a deep disconnection from the modern world is quick to find.
Whether it is offbeat reminders of near history or monumental bolts of prehistoric wonder, there is something about the Isle of Wight and its not-actually-an-island cousin that whisks you away to another time. As incomprehensible as a festival lineup of virtually every iconic musician imaginable can be, so too can a coastline with some 200 million years of legacy. This part of the world is beyond contemporary convention. It is mystical and mythological, weird and unfathomable.
In times of unprecedented complications in the real world, this area is an escape to another time. Another world. In collaboration with Island Cottage Holidays, we've compiled a shortlist of the best places to call home when dropping by to discover the undiscovered. Pack walking shoes and open minds, and prepare to be transported to somewhere else entirely.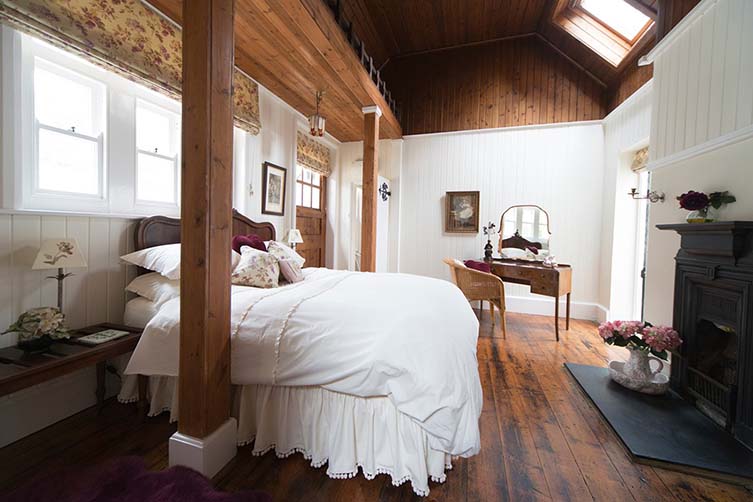 The Clock House, Ventnor, Isle of Wight
With its fairytale exteriors, Ventnor's one-bedroom Clock House enjoys bags of character, and little changes once you make your way inside; vintage interiors and rich wooden panelling meaning this period cottage retains the Isle of Wight's sense of disconnection from the modern world. Packed with modern amenities, the real world is there must you check in on it, but it's the time-gone-by otherworld that Clock House's Victorian splendour will whisk you away to that matters most here.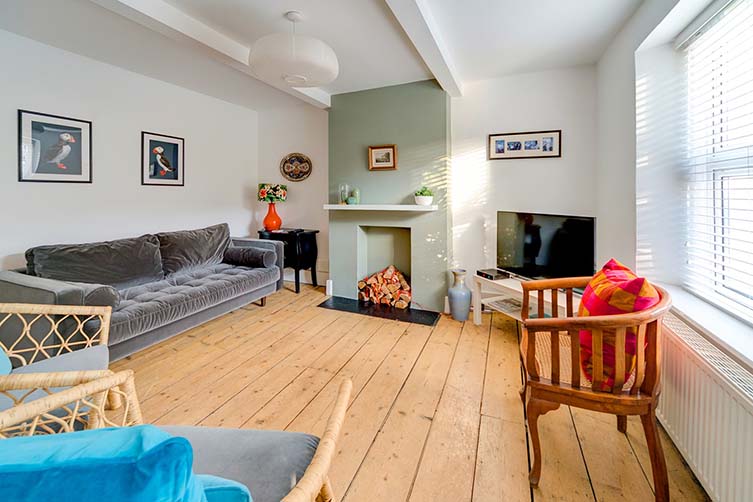 Etchings Cottage, Ventnor, Isle of Wight
With views out to the sea, fresh fish and seafood restaurants on your doorstep and the Victorian seaside resort of Ventnor to be lapped up, this stylish town house—dating back to 1890, its three floors occupied by beautiful bedrooms that accommodate up to six—connects you to the Isle of Wight's long maritime heritage. Contemporary stylings juxtapose its heritage, modern amenities connect you to the real world, and a courtyard with a Mediterranean essence goes against repetitive seaside-style tropes. With an enviable position in the heart of this buzzing town, Etchings Cottage connects you to all that makes the island so magical; quite the property for groups of friends looking to experience the individual spirit of this vibrant destination.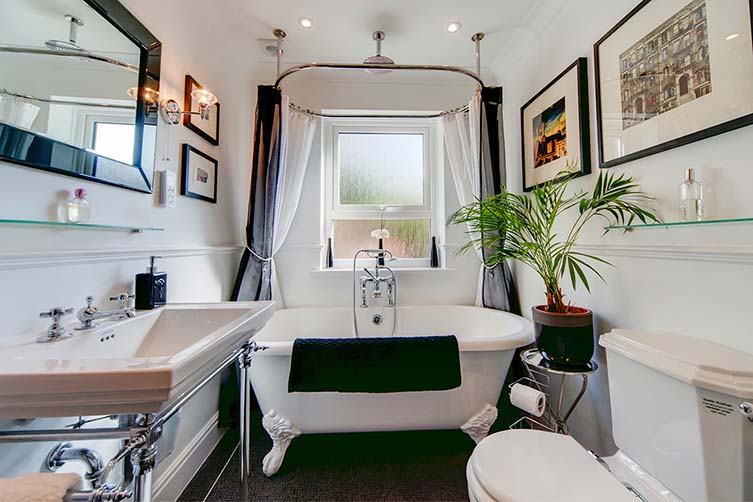 Wagtails Cottage, Brighstone, Isle of Wight
Sleeping four with two bedrooms and bathrooms, Wagtails Cottage is located away from it all at the edge of Brighstone; a sleepy village with picturesque thatched cottages and lush countryside all around. A decked terrace allows for al fresco breakfast or dinners underneath the stars, whilst a beautiful garden and fanciful summerhouse make for a quaint bolt of magical merrymaking. Just a mile from a beach famed for its fossil finds, the area's ancient heritage is easily accessible for those looking to be inspired by rich culture and the lure of prehistoric drama.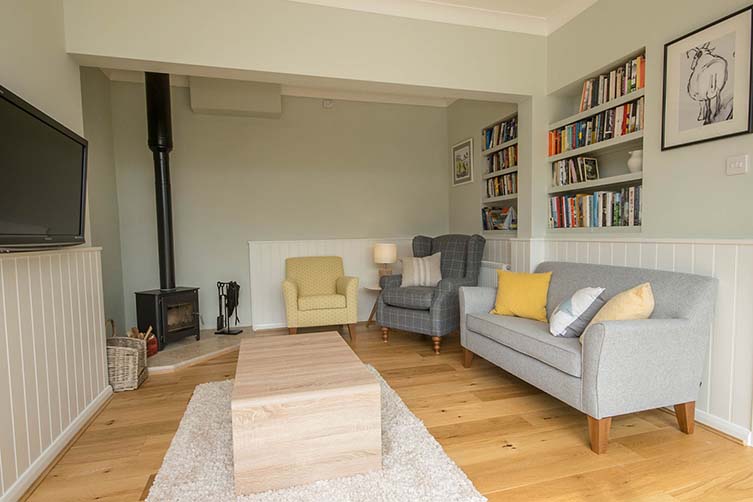 Seaforth, Worth Matravers, Dorset
Over in the Isle of Purbeck, just a mile from the mighty Jurassic Coast, this five-bedroom holiday home is the perfect place for getting to grips with the area's unforgettable landscape. Accommodating up to ten, Seaforth boasts a game room with pool table, table tennis, games console and drinks fridge. For groups of friends looking to explore Britain's farthest reaches, to disconnect and unwind, this home with views over the sea and Purbeck Hills is quite the spot; a BBQ, stone fire pit and expansive terrace will guarantee carefree evenings of entertainment.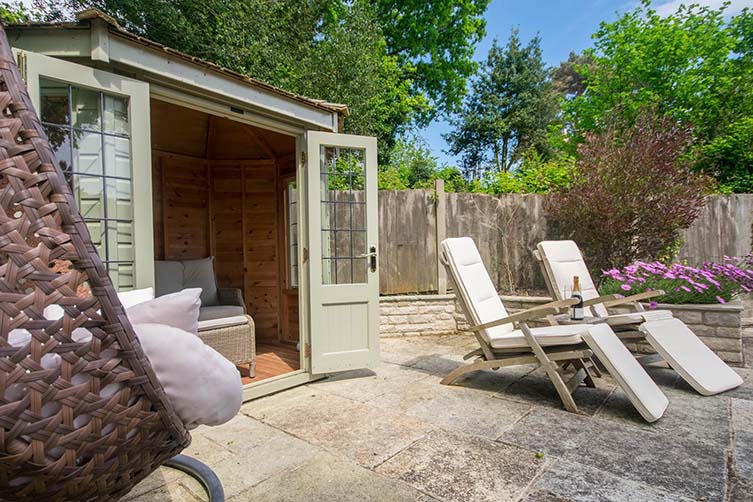 Heath Lodge, Studland, Dorset
Overlooking the Studland Heath national nature reserve and just a mile from an impressive sandy beach, this posh four-bedroom home has a beautiful garden out front and back; the latter boasting two BBQs, one of which is a 'Big Green Egg', perhaps the best charcoal smoker known to man. The charming village of Studland is just down the road, with all the natural and historic attractions of Purbeck easily accessible—if weather doesn't permit, then a grand modern kitchen and plentiful indoor communal areas ensure the spirits of convivial gatherings will not be dampened. Competitive types will love the fact that the house's dining table converts into a pool table at the drop of a hat.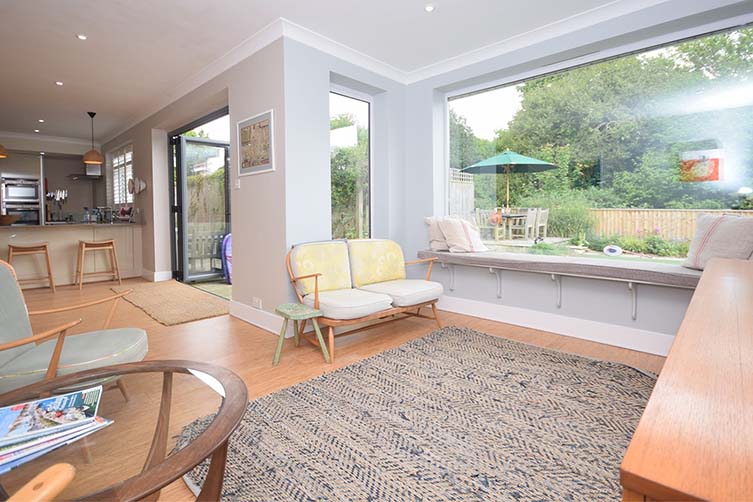 Chalross, Studland, Dorset
Also in easy reach of beautiful Studland Bay, Chalross is a sizeable five-bedroom home that can sleep up to ten (plus two affable hounds) in contemporary style. Thoughtful interior design may be hard to resist, but a spacious garden for outdoor dining and summer unwinding in a sun-seeker's hammock mean guests will be caught on two minds. With that garden leading directly onto a National Trust footpath, Purbeck's plentiful diversions are literally on your doorstep; the Jurassic Coast and magical Brownsea Island are within easy reach, as are the many characterful villages, market towns and impressive beaches that surround.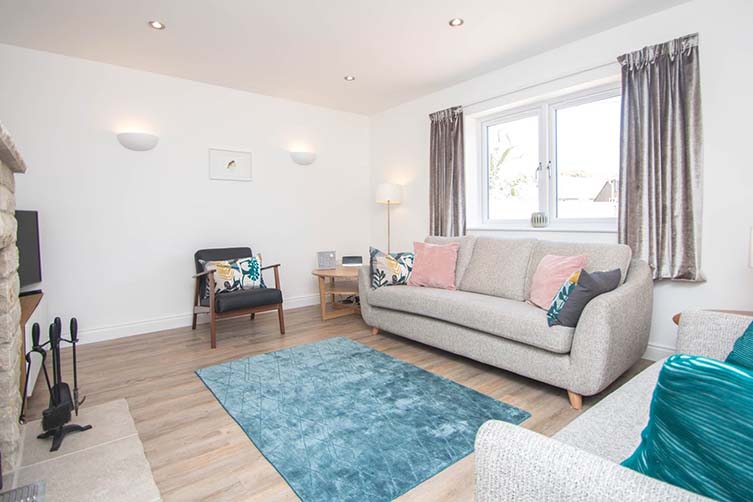 Fieldfare, Harmans Cross, Dorset
Sleeping up to seven, the four bedrooms at this fine stone house in Dorset's Harman's Cross are each as tastefully decorated as the design-led communal spaces. Commanding imposing views of the Dorset Area of Outstanding Natural Beauty, the surrounding countryside literally unfolds from the home's substantial rear patio. With modern amenities, a wood-burner and charcoal barbecue, one may not need leave following a long day exploring the local area, however a country pub just two miles away may entice those who 'can't cook, won't cook.'