It's that time of year again, when recent graduates are busy considering their next step. "I've spent the last three or four years growing as a designer, but how can I get a job? Who will see my work among the white noise of new design graduates?"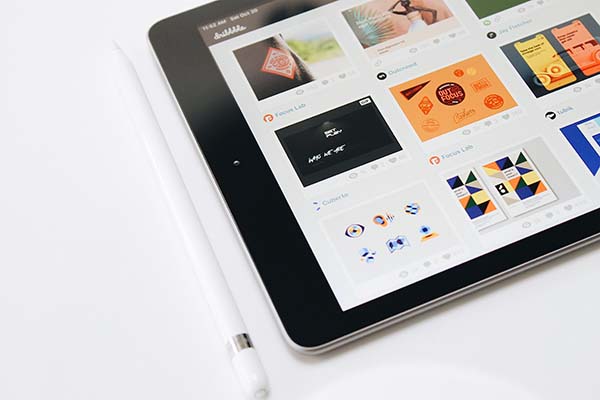 The doubts are real, it really is tough out there. And naturally, it is a genuine case of the cream rising to the top. But even if your work is capable of standing on its own two feet, you'll still need to put serious effort into being seen. Which is why mastering the portfolio is a critical next step. But how to stand out from the crowd, to demonstrate why you should be chosen over the thousands of others?
Creating an effective design portfolio might seem like a straightforward task, but agencies are receiving hundreds, and ensuring yours has the impact it will need to catch their attention is no mean feat. You've earned your badges, but now it's time to step into the real world, following these simple steps can help you create an effective, streamlined portfolio that demands the attention of future employers or clients.
1. Don't choose just one format.
2. Hone your singular style.
3. Include a diverse selection of work.
4. Edit, edit, and edit again.
5. Ensure your projects stand out.
6. Tell a story.
7. Include testimonials.
8. Take risks.
9. Support your portfolio.
10. Research who you're pitching your portfolio to.
11. Don't give up.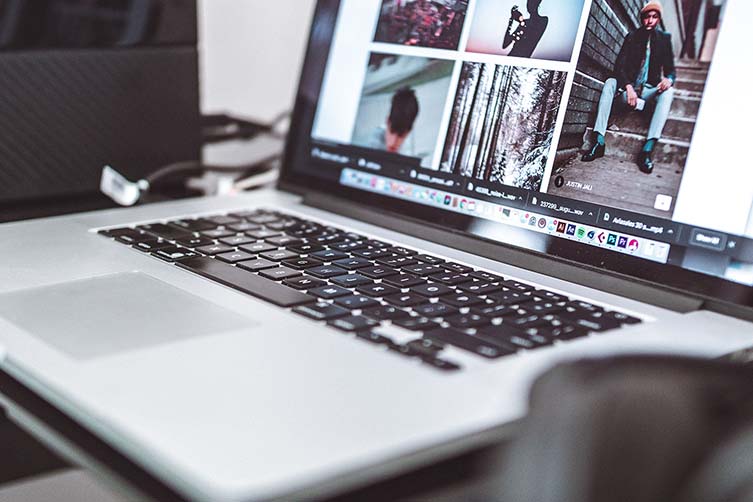 1. Don't choose just one format.
Physical or digital? Choose both. Now is not the time to be taking a punt on something, cover all your bases. You'll want a beautiful physical portfolio for meeting potential clients or employers, so make sure it stands out. Use what you've learned getting to this point, get creative and think way beyond the box, but don't produce something without immediate impact; a pretentious high-concept portfolio is just going to waste everybody's time.
Equally, keep your digital format simple but effective. Use your design nouse to craft a beautiful PDF, and keep it small; nobody wants to waste time downloading a 200MB file stuffed with TIFs, if you're sending something online (think about hosting across multiple platforms, such as WeTransfer and Dropbox) then keep it under 10MB.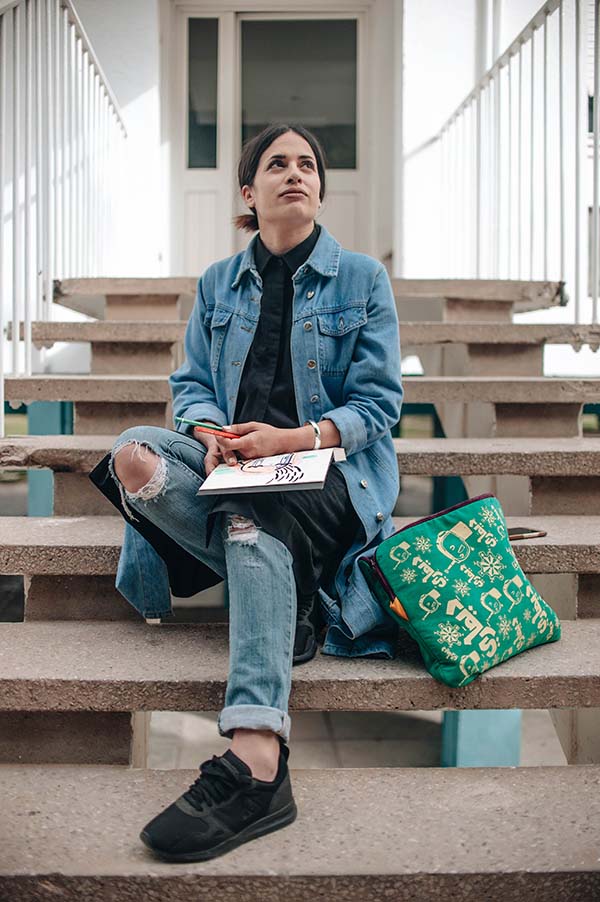 2. Hone your singular style.
You shouldn't need told this, but constantly producing personal work is critical to your future success; it allows you to develop a style that will become your calling card, especially so in the world of illustration. A one-off style that is truly yours will keep clients returning—being original gives your work timeless appeal, and sets you apart from fluctuating trends.
3. Include a diverse selection of work.
You might want to hone an original and distinctive style, but show that you can work across multiple mediums and to diverse briefs. Show that you can work to tight client restraints, show off your progressive personal projects, and demonstrate that you can work as part of a team; including collaborations and team projects shows potential employers and clients that teamwork is a part of your arsenal.
4. Edit, edit, and edit again.
Show no mercy when editing your work, it's a process that is critical to any creative pursuit. Include no more than ten projects (five excellent projects is always better than ten average ones) and ensure that they're your very best. Don't include lesser work just because the client is high profile, a personal project that says more about you would always be a better option, as would projects that you can talk about with passion.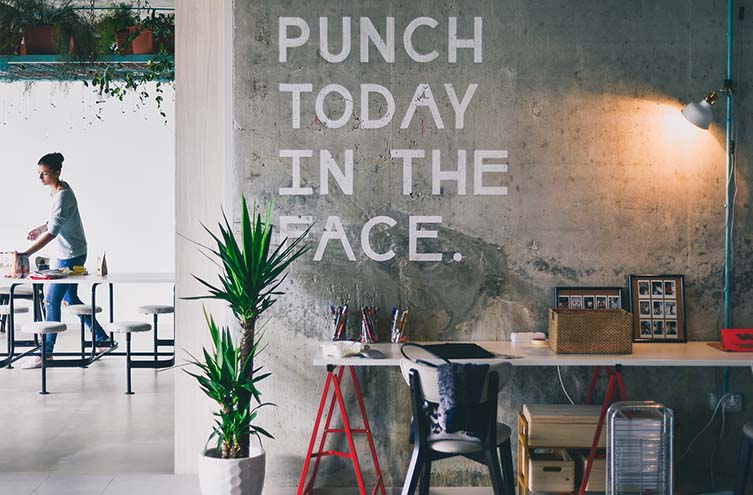 5. Ensure your projects stand out.
If your work has been printed, then photograph it, but photograph it well (think about bringing in a friend or fellow student who can help.) If you've designed packaging, then mock it up, and repeat the aforementioned. It is critical that the presentation of your project is as good as it can be, cutting corners will demonstrate a lack of attention to detail. If you'll be showing your work to a top agency, then look at how they're presenting their work, they won't want to hire someone who can't match their own standards.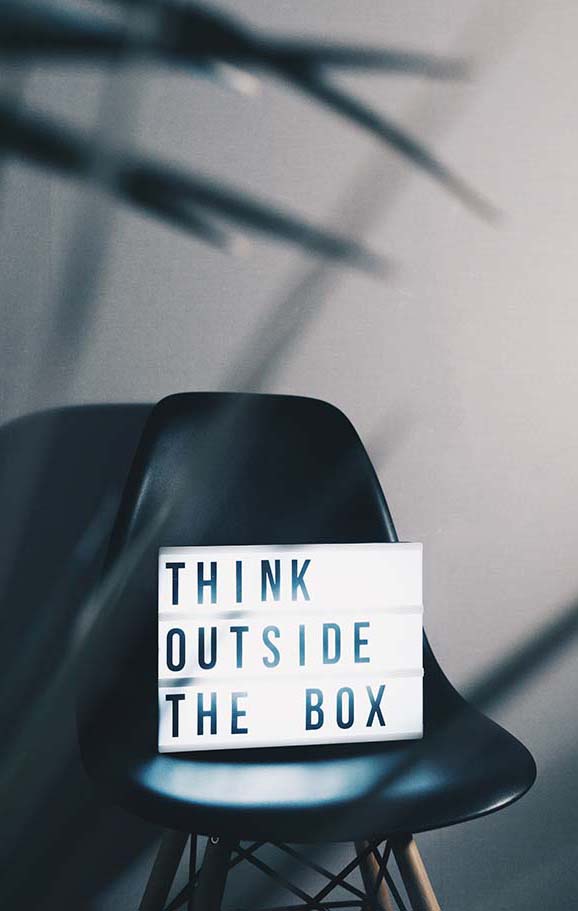 6. Tell a story.
Provide context, your portfolio is about telling a story of your capabilities, and your process is a part of that story. You want your portfolio to be visually impactful, but including small notes can help those viewing it understand how you got to the final product. Explain your role in the project, detail your process and outline the client's goals, clarify its success. Don't assume those looking at your work will understand the significance of a project on visuals alone. And remember that attention to detail, have someone proof-read your copy and, if your writing skills don't match your design capabilities, then think about freelance platforms like essay service EduBirdie.com, where experienced writers can make your story as captivating as your work.
7. Include testimonials.
If the rating culture brought on by Silicon Valley's sharing economy has taught us anything, it's that testimonials matter. From rating Uber drivers to Netflix programmes, everything and everyone is being judged harsher than ever. If you've got happy clients—the sort that agencies crave—then ensure that their views make their way to your portfolio; show that you can meet briefs, deadlines, and that your character is as good as your work.
8. Take risks.
You're at the beginning of a long career in a creative discipline, now is the time to take risks. Be bold, be experimental. Have one project that says all that needs to be said about who you are as a creative and a person? Think about only showing that. Be brave, be confident in your own ability.
9. Support your portfolio.
It's 2019 and we are surrounded by online platforms, social networks, and digital identities. As you should create both physical and digital portfolios, so you should maintain a high quality presence to support and promote them. A strong social media presence with an engaged following shows that you can create work that stands out from the crowd and that will get noticed. Think about maintaining a slick blog, publishing to high-profile platforms like Behance and Dribbble, contributing your processes and workflow to Medium, and posting regularly to a professional Instagram account. It might sound a bit Black Mirror, but potential clients will be perusing your online persona, make sure it's in as good health as your new portfolio.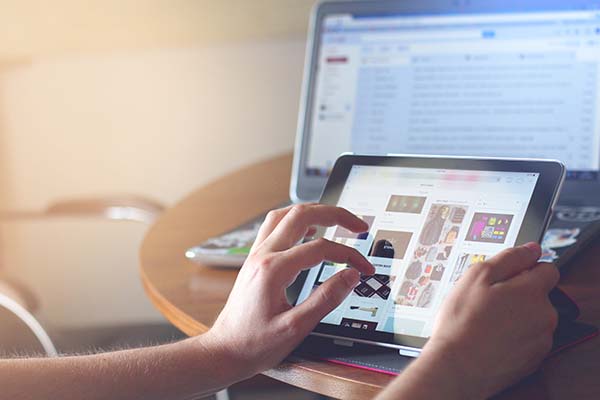 10. Research who you're pitching your portfolio to.
If you're going to an interview at an agency, then make sure you know the names of their senior staff, know about their clients and what sets them apart from others. If you're pitching your work then spell names correctly, 'to whom it may concern' is an instant turn off. If you're hitting up a potential client, then learn a bit about them, appreciate their history and identify their competitors. It all comes back to attention to detail, don't let is slip on what will be their first impression of you.
11. Don't give up.
Especially so at this time of year, agency inboxes are brimming with portfolio submissions, just because somebody hasn't replied in a month or two doesn't mean they don't like your work. Weeks can fly by in what seems like hours in a busy studio, and keeping clients happy is their priority. That said, don't be afraid of an affable nudge, be respectful and don't chase straight away. Reach out to more established designers who you admire, attend exhibitions and events, seek to collaborate on personal projects, grow your network … most importantly, continue to believe in yourself and your work.
In conclusion: be yourself, stand out from the crowd and hone a style that sets you apart, pay meticulous attention to even the most minor of details, tell a story and support your projects with context and feedback. Cover all bases, grow a network and build a following for your work. Use the tools at your disposal, but be original and bold. Design and associated creative pursuits is competitive, carve out your niche and own it. Work hard. Work smart.