Shot by Sanlé Sory between 1960 and 1983, Peuple de Nuit is a portrait of youth culture in the city and surrounding villages of Bobo-Dioulasso, Burkina Faso, a documentation of a time when "life was cheap and everyone could have a ball."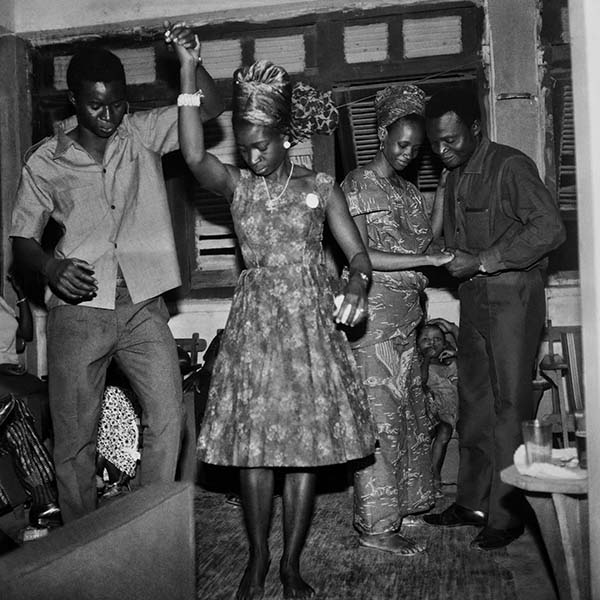 Starting his photographic career the same year his country became independent from France in 1960—under the name of République de Haute-Volta—Sory chronicled the fast evolution of Bobo-Dioulasso; capturing its collision between modern life and centuries-old traditions, snapping images of Burkinabé music, dance and youth culture at parties that would continue beyond sunrise.
The result: a remarkable collection of images that demonstrate how, regardless of the rural location, it was never hard to find a riotous social gathering and revel in some good old fun.
Whilst Sory would spend his days at his Volta Photo studio in southern Burkina Faso, his nights would be spent capturing the highlights of its party scene; and now a collection of black and white images have been gathered to make up Peuple de la Nuit, an entrancing photo book published by STANLEY/BARKER that takes the form of an 88-page tribute to the people who posed with cheery abandon for the photographer. Capturing the swag, attitude, attire and private moments of this momentous time in Burkina Faso's cultural heritage, Sanlé Sory's nighttime characters tell an emotive story, his lens serving as a conduit into another world.