Spanning 7,500 kilometres of Greece's 16,000 kilometres of coastline, the Greek Archipelago is vast, with figures on the number of islands it comprises at some 6,000; 227 of which are inhabited. Which is a lot of islands, many of which are packed with significant archeological sites, abundant local tradition, remarkable architecture and enchanting culture. With so many to discover, island-hopping across these gems liberally scattered across the Aegean and Ionian seas is a fine way to begin ticking them off your list, and with travel companies like 10Adventures – who include this way of travel in their Greece tours repertoire – discovery has never been easier.
Charmed shorelines and sun-drenched beaches, picturesque ports and arriving to the smell of fresh seafood, Green island-hopping is following in the footsteps of the many who've been charmed by this mammoth archipelago and the treasures it holds close. With new destinations to get to grips with every few days, new scenery, style and traditions to uncover, staying in your own private villa such as those listed by Oliver's Travels can help you feel at home as you move from place to place. For now, here's a quick guide to the island-hopping routes you can take.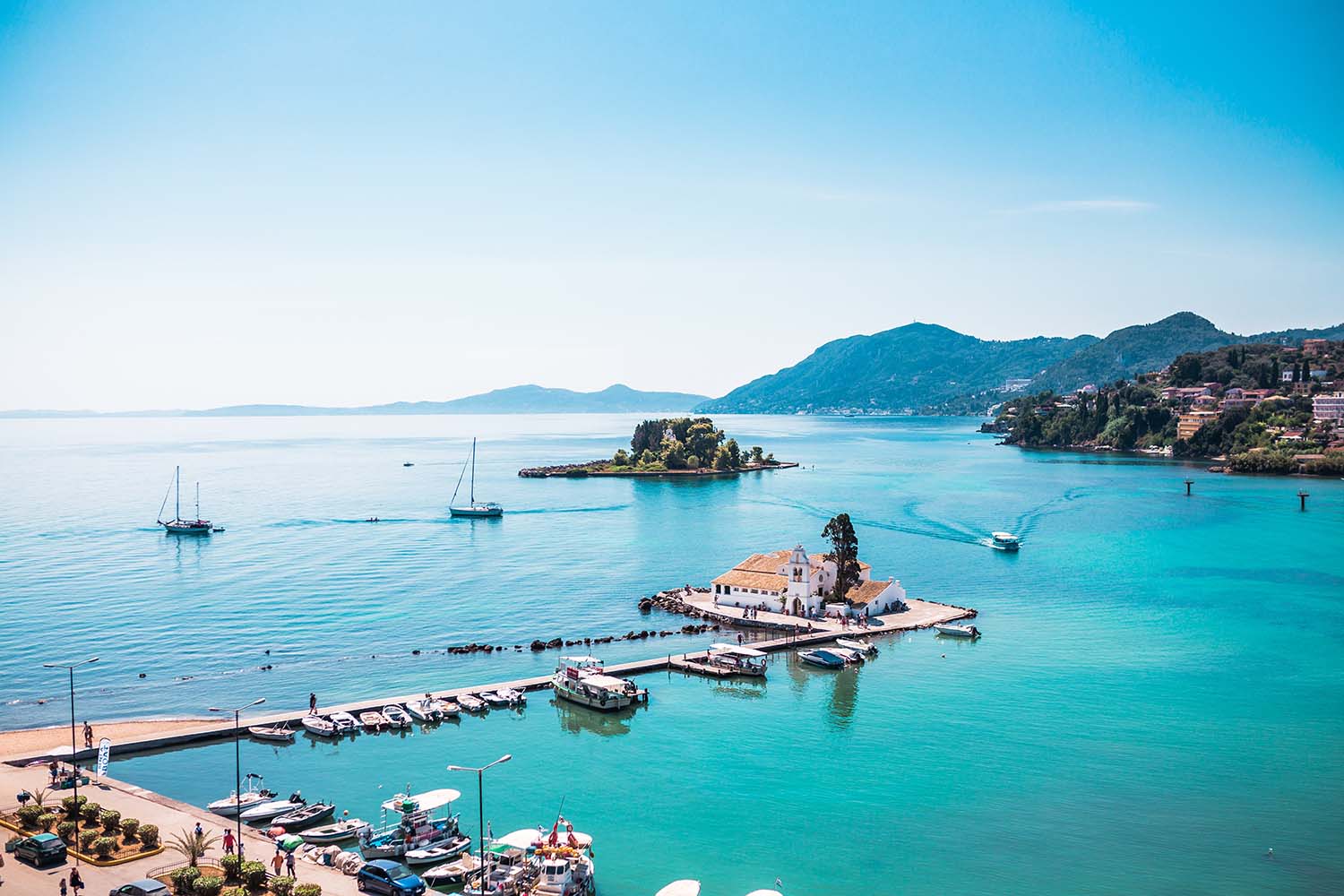 Ionian Islands
One of the more popular destinations in Greece, the Ionian Islands are full of exciting attractions. Start in Corfu where its historic Corfu Town offers an introduction to ancient Greece; its Old Town bursting with lanes to lose yourself in, quality restaurants and busy bars. Visit the island's charming villages and take in the beauty of the lush landscape and the sandy beaches that have made Corfu a summer holiday icon. There are Italian influences here, and they can be felt in its garlic-heavy slow-cooked stews and Venetian architecture. From here, take a boat to Paxos.
Paxi—or Paxos—is where you'll find clear blue seas, pebble beaches and a quaint harbour. The whole island is less than 30 square miles, and so a long bike ride or drive around the island is a must. Take in its laid-back atmosphere, its waterfront cafés and tiny harbour towns, before moving on to the more upbeat Kefalonia.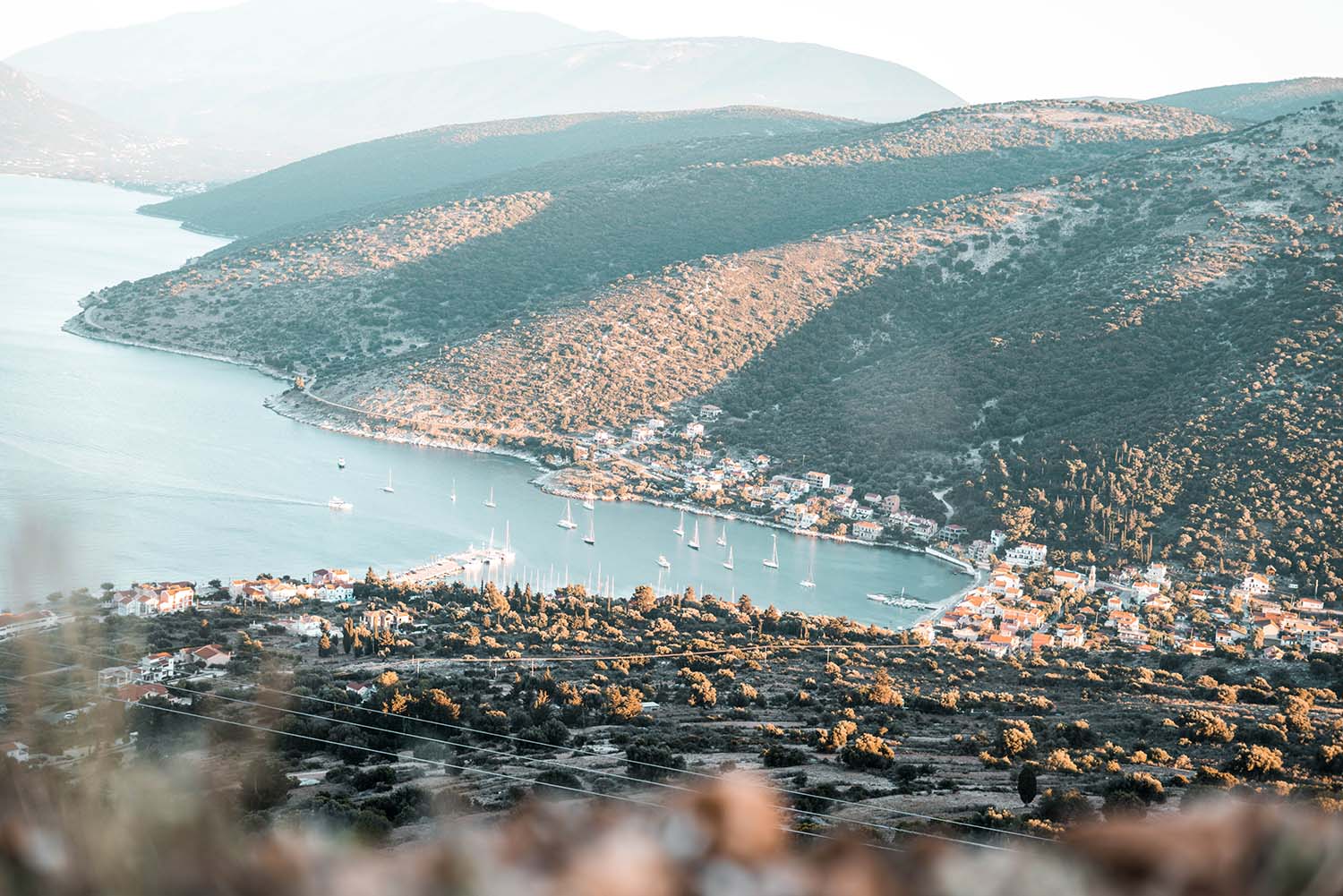 Cephalonia (Kefalonia) is regarded as one of the most picturesque locations in the Ionian Islands; its dramatic scenery made famous by 2001's Captain Corelli's Mandolin. Its rugged coastline and plentiful natural sites; its snow-white Myrtos beach to the 1,628-metre summit of Mount Ainos; its pretty seaside villages and snorkelling in crystal clear waters … it can feel like one of those places that has it all. Explore the mesmerising Melissani Cave and the Drogarati Cave from the town of Sami, discover historic sites in the mountainous villages, and rub shoulders with the A-list in Fiskardo, the island's own Saint-Tropez.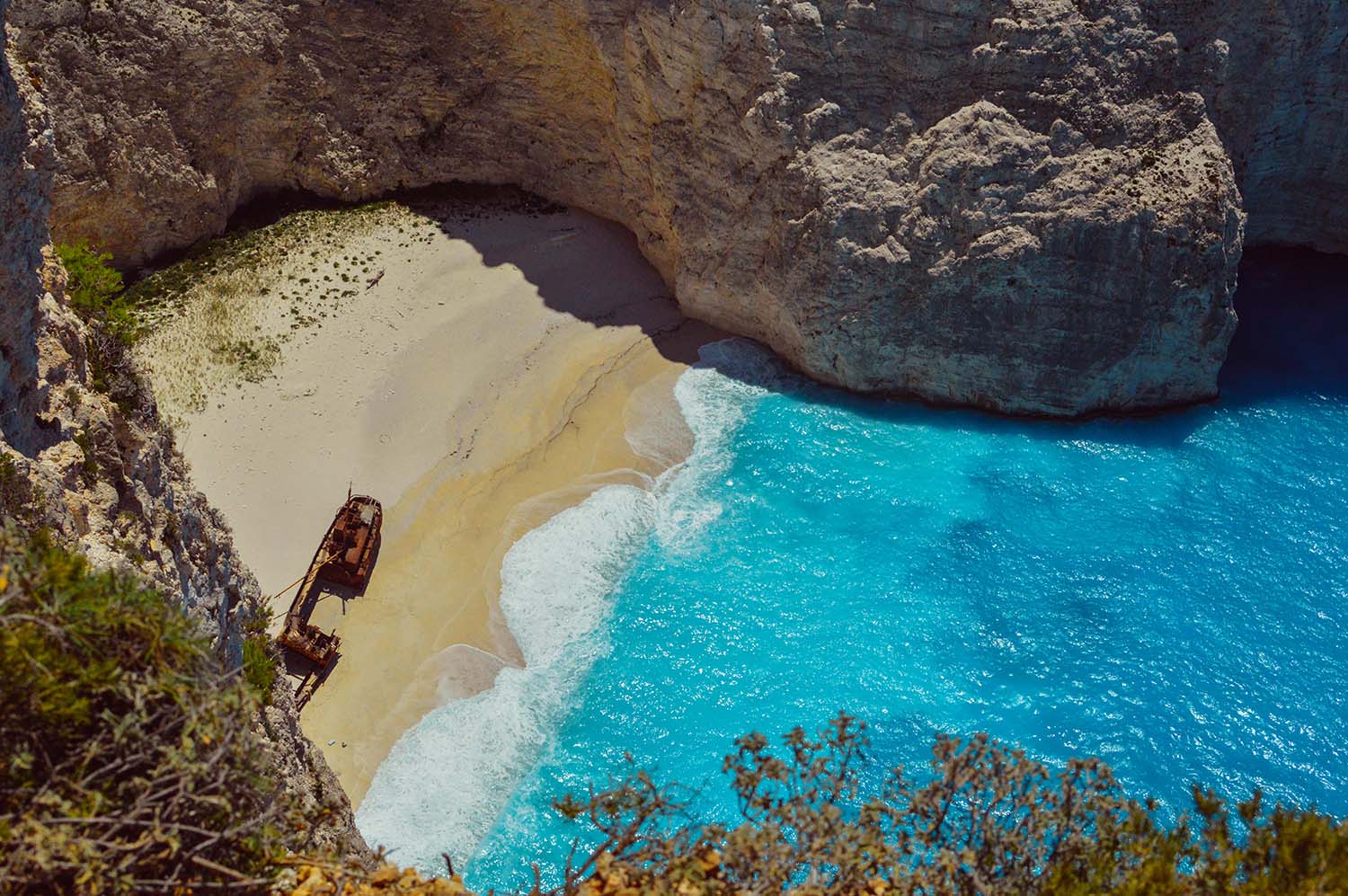 Finally, make the trip to Zakynthos, or Zante—renowned for being the party capital of the Ionian Islands, but offering so much more than its neon strip. Take a boat tour of the island in search of its famous loggerhead turtles; visit the famous Shipwreck Beach, a symbol of the island; explore its mountainous interior and the Askos Stone Park wildlife sanctuary; and tuck into brilliant traditional cooking at one of the island's many stylish beach bars.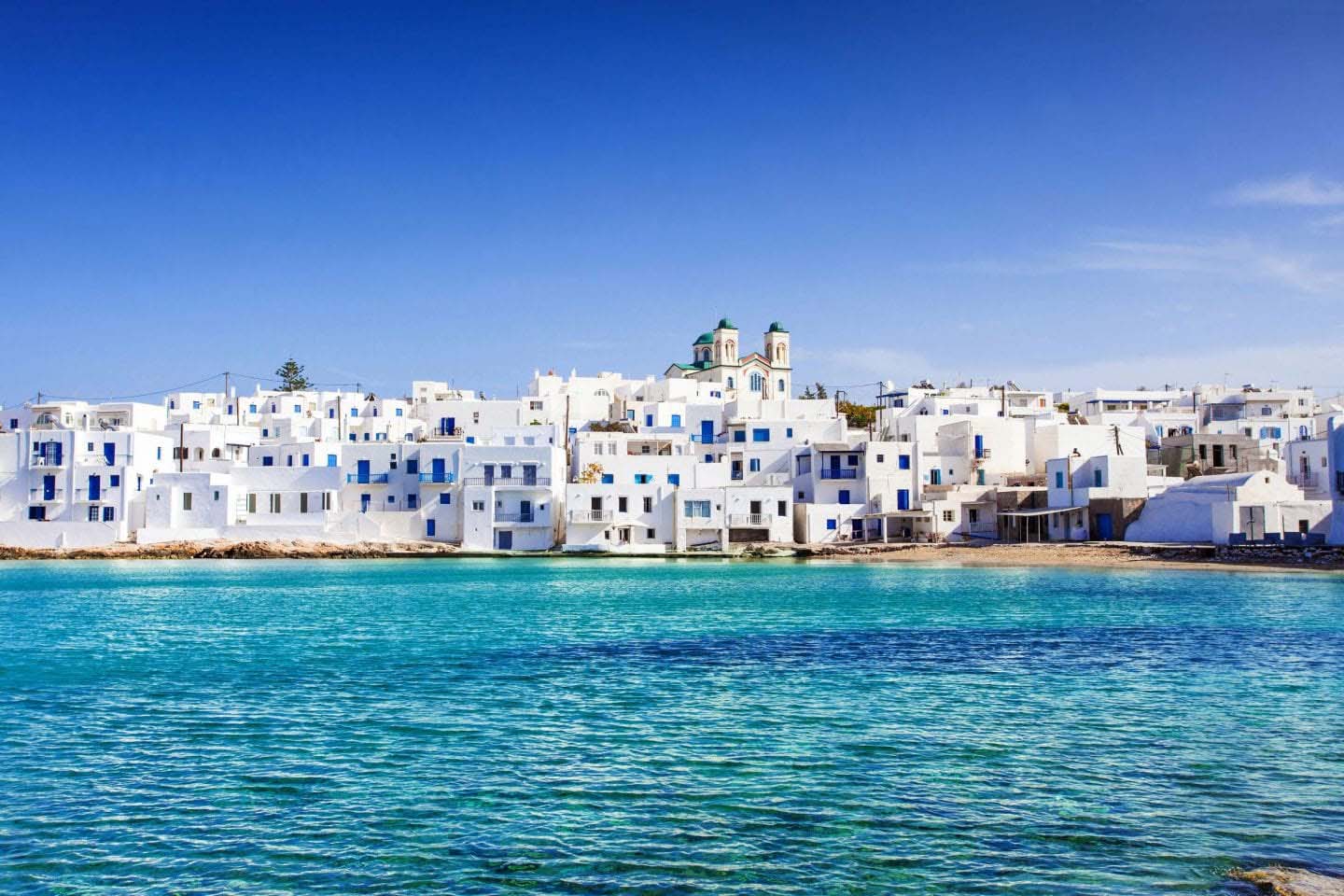 Cyclades Islands
From hedonism to hiking, the sun-drenched Cyclades have it all, begin your time here by immersing yourself in Greek traditions in Páros. Dine al fresco along cobbled alleyways and visit the 13th-century castle built in a Venetian style, overlook fishing harbours from an authentic taverna, be charmed by those picture-perfect blue-domed churches and explore enigmatic whitewashed villages. From its time as a stopover on the hippie trail from the Mediterranean to Asia to a notable now where cruise ships drop anchor a little out from its main harbour, Páros has long been a valuable introduction to the alluring Cyclades.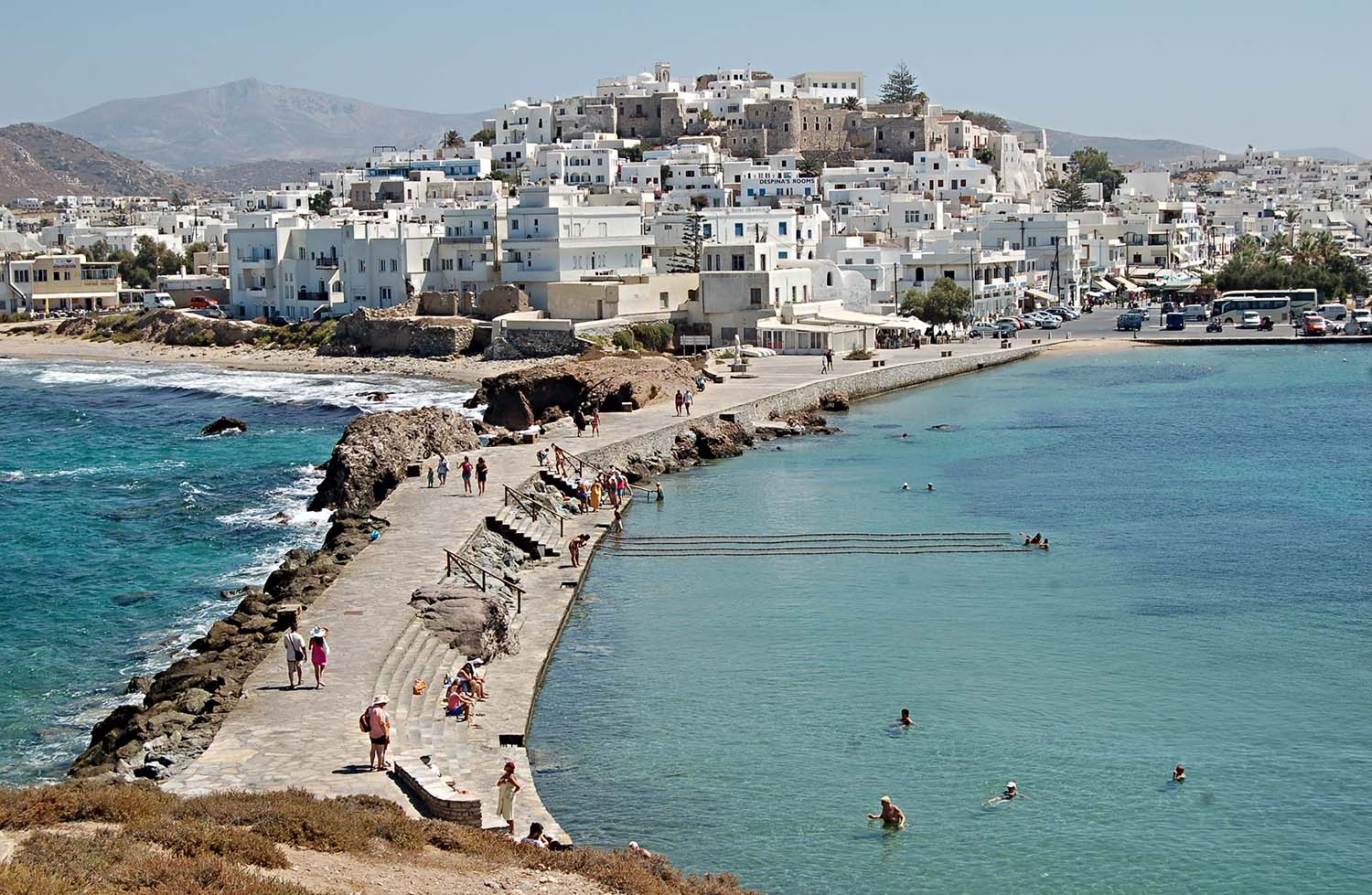 Take a boat across to neighbouring Naxos for ancient sites, an abundance of wildlife and world-beating beaches. With Byzantine monuments hidden among verdant countryside, follow hiking trails through the hills for lush valleys and quaint sandy coves, be bewitched by miles and miles of beaches with golden, powdery sand, before hopping over to a truly iconic island.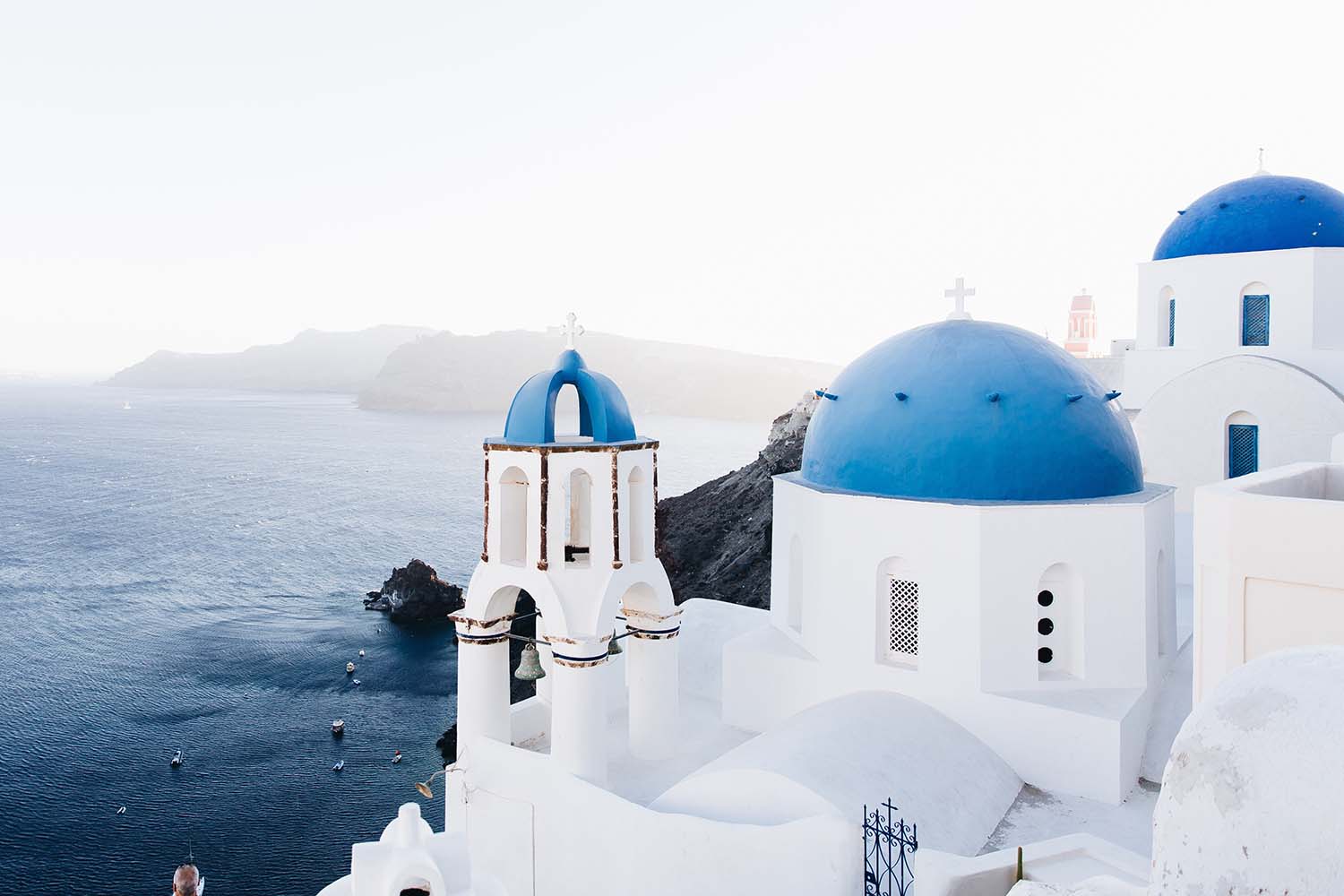 A visit to Santorini is a must when you're touring the Cyclades, its world-renowned whitewashed buildings and blue-domed churches, clinging to dramatic cliffs, packed the pages of travel publications long before selfies took over the world. Noted as a top romantic destination and adored by honeymooners, spend your evenings dining along the sheer cliffside for unreal sunsets over the glistening blue seas that surround this island. From relaxing to dancing, end your trip in Mykonos.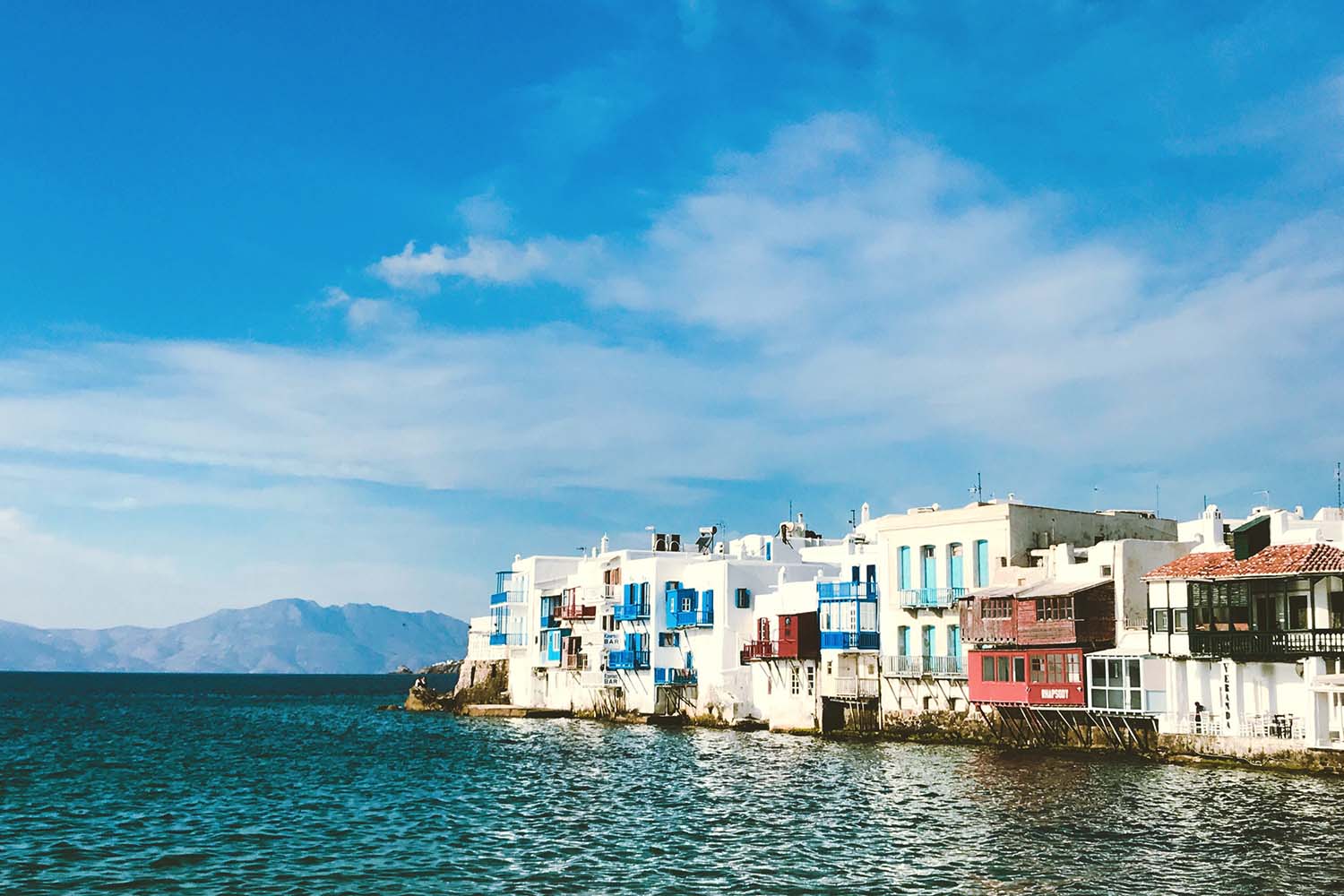 Renowned for its Ibizaesque nightlife, Mykonos is alive with activity no matter when you visit. Superyachts, supermodels, super-sunsets and the turquoise waters of Super Paradise bay, expect to have a super time in this island of superlatives. With a fabulous array of restaurants and bars, and a number of beautiful beaches to explore, a trip to Mykonos is hard to forget.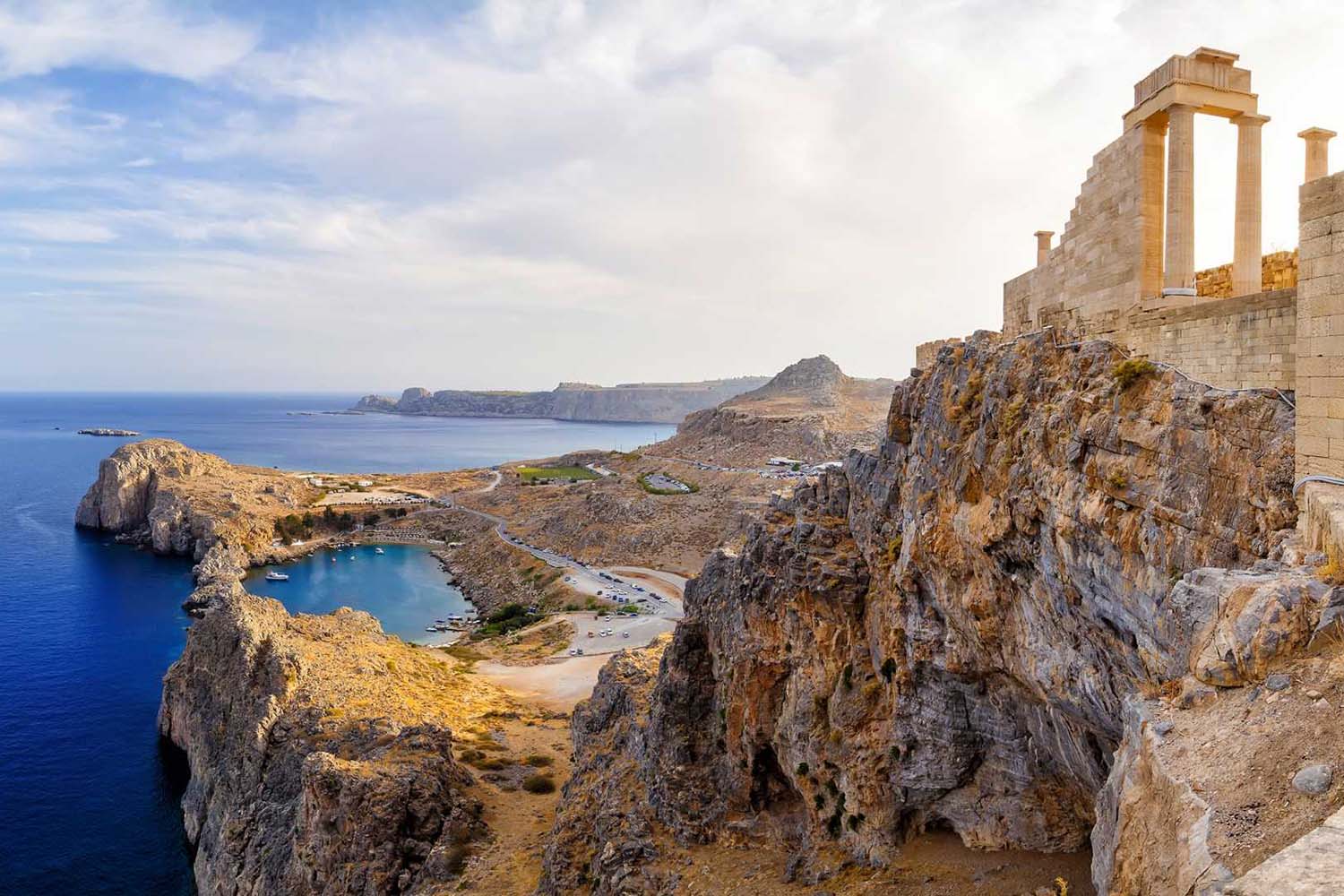 Dodecanese Islands
A popular holiday destination for the Dodecanese Islands; Rhodes has a lot to explore. With a historical Old Town, a castle from the medieval era, and a number of well-preserved churches and historic sites—including the stunning acropolis of Lindos—this island has its own charm.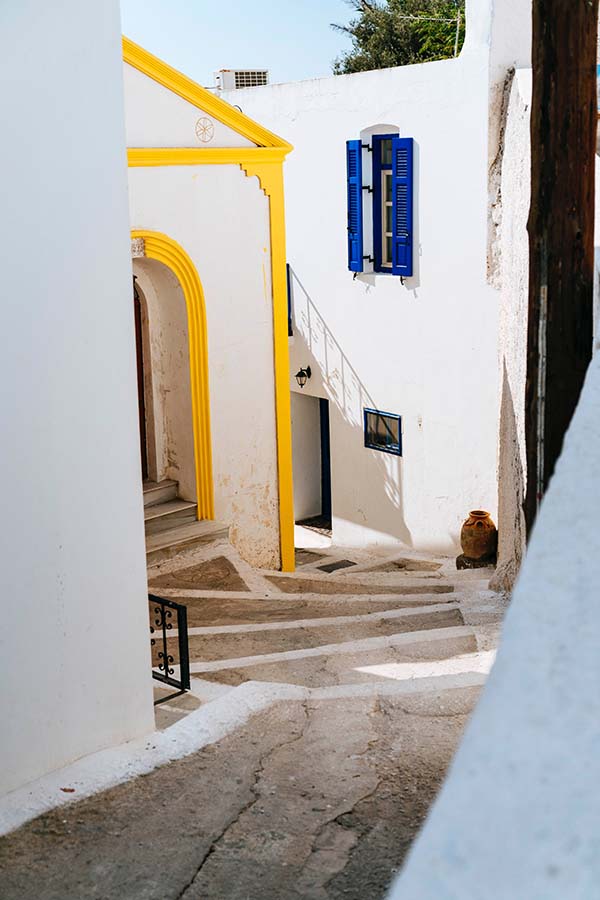 Of course there is buoyant nightlife, brilliant beaches, and impressive cuisine, but it is walking through antiquity that defines this important Greek island; get lost on cobbled streets, marvel at monuments from the Byzantine Empire, understand its Unesco World Heritage status.
From Rhodes, take a boat across to Symi for its traditional landscape, neoclassical buildings and attractive harbour. Formerly the destination for the rich and famous—which can clearly be sees through the sophisticated Gialo resort, also known as Yialos—Symi is now popular with the French and Italian yacht-set, as its low-key glamour endures. Take in the beauty of the whole island by climbing the 500 steps to Horio for views across the bay and its prepossessing port, a national monument built by sponge and spice merchants in the 19th century.
Nisyros is unlike any other Greek island. Its volcanic landscape has created a rugged, rocky landscape with a stunning coastline and ten hydrothermal craters, which can all be visited; there are even natural hot springs where you can relax the joints after hiking along one of the 40 trails through the island's captivating surrounds. With an emerging art scene, a resounding party crowd, and fascinating abandoned spaces to explore, Nisyros is perhaps the most interesting island you hadn't heard of.
End your tour of the Dodecanese in Kos, which boasts an amazing 70 miles of coastline with some 36 Blue Flag beaches; making it the perfect place to end your trip with a little bit of R&R. Of course it's not all about kicking back, with ancient sites such as a Venetian Castle and well-preserved ruins from ancient Greece, there's plenty to see and do, too. Explore Kos Town for its Castle of Knights, head to the coast for watersports across glistening blue seas, settle into lively tavernas, explore the rugged wilderness of the Dikeos mountains … Kos might have found its name as a centre of package tourism, but there this historic island has plenty more to offer than English breakfasts and goldfish bowl cocktails.
Finally, the largest of the islands (and the largest in the Mediterranean, after Sicily, Sardinia, Cyprus and Corsica), Crete is a destination that really has it all. Its inhabitants often identifying themselves as Cretans before Greek, it is an island of rich culture and diversity; from mountains to gorges, cities to beaches, remarkable cuisine and idiosyncratic traditions. Stumble upon rural tavernas that produce their own meat, cheese, olive oil, raki and wine; meet friendly locals in coffee houses; discover jamming musicians and unforgettable street dancers. Crete is like a country in itself. And, at an area of 3,219 square metres, it's essential to find a hire company such as Rental Center Crete to see it all in a short stay of Greek island-hopping.