A new photo book published by Hoxton Mini Press documents an enrapturing series of images captured by photographer and filmmaker Barry Lewis of Miami's South Beach from the late 1980s to the mid '90s; its colourful souls, contrasting cultures and raw energy laid as bare as some of its infamous body builders.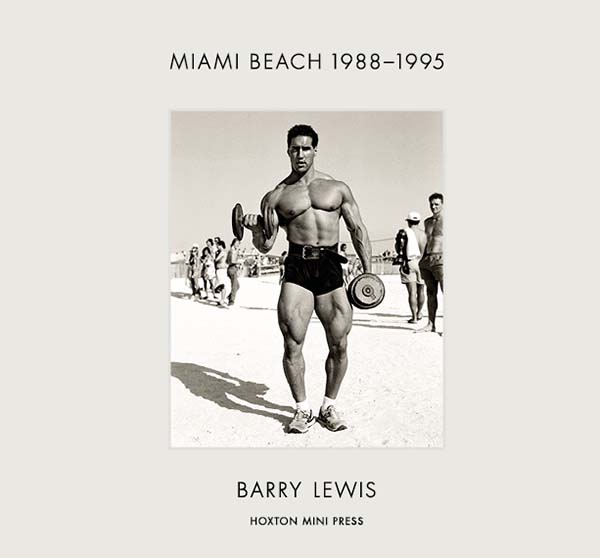 Swapping the cold British winter for the stifling humidity of Florida, Lewis—originally a chemistry teacher—snapped the community's fashionistas and drag queens; its waiters, workers and visitors; old-timers and trying-to-make-its … all at a critical time for the city, which was 'back in the game' after two long decades of drugs, corruption and violence; Miami Beach teetering on the cusp of becoming the scintillating international city you'll find today.
Presented as a 144-page clothbound hardback, with a detailed introduction by blogger and producer Bill Hayes, this brilliant publication is a trip of sorts down memory lane, a nostalgic look on the craziness of South Beach and the enchanting characters who made it that way. From bikini clad party-goers at Penrod's Beach Club to a glamorous elderly lady at Burger King on Washington Avenue; Saturday evening boardwalk dancing at Hollywood Beach to dressed up dogs riding shotgun down Ocean Drive; bodybuilders with babies in arms to frayed souls who bear the recent history of cocaine-fuelled violence, Miami Beach 1988—1995 captures the still-tangible collision of cultures that lends this island city its global infamy.
Miami Beach 1988—1995 is available now from Hoxton Mini Press for £25; the beautiful black and white photo book also available as a collector's edition with a print signed by Barry Lewis from £60.