Calling all designers, artists, architects, brands, design agencies and all other ambitious creative souls. There is still time to submit your potentially-award-winning work to the next edition of the A' Design Award and Competition—allowing your creativity the opportunity to be recognised and compensated in the world's largest design competition.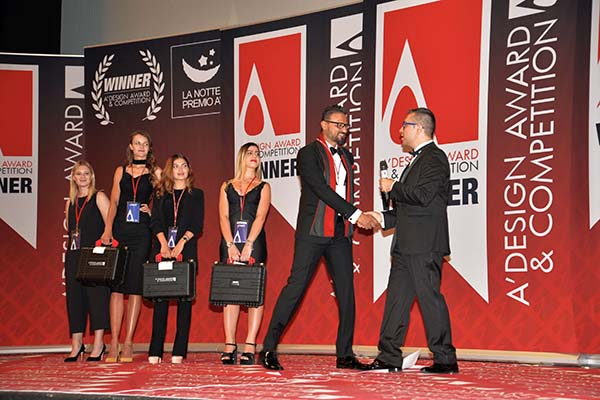 With the clock ticking ever rapidly, you now only have until 28 February to submit your work to the design competition that symbolises prestige, influence and excellence. With more than 100 categories (and many more sub-categories) across countless design disciplines, this inclusive competition allows for a range of creatives from all corners of the globe to become a part of this 'envied family'.
Whether your niche be in designing chairs, tables, benches and other furnishings; machinery, planes, trains or automobiles; environmental designs or monumental architectural projects; with categories such as Furniture, Homeware and Decor Items Design; Consumer Products, Tools, and Machinery Design; Vehicle, Mobility and Transportation Design; and Social Design, by entering the category that fits with your design work you can attract the attention of design media, magazines, and industry leaders, whilst proudly represent your country in the World Design Rankings, a micro-competition within a competition, serving as a compilation of all designers who've been granted the award over the years plotted by the nationality of each participating designer.
This year's winners will again be chosen by an esteemed panel of judges made up of members of the press, an illustrious board of experienced academics, and other design industry leaders. You can read more here about the awards and how to enter in order to give yourself the best possible chance of winning and being the lucky recipient of not only that prestige, influence and excellence, but a pretty slick 3D-printed trophy; extensive PR opportunities; a place in the award's annual hardcover yearbook of best designs; a space within an exhibition at the Museum of Outstanding Design (MOOD); and an invitation to the A' Design Award's swanky Gala-Night in Italy's lush Lake Como.
With just over ten days left to register your work, don't delay another second. The submission period will close on 28 February, and winners will be announced here on We Heart a short time after the A' Design Award and Competition's official announcement on 15 April.