Since the end of Apartheid's racial segregation and discrimination, that existed in South Africa between 1948 and 1991, Cape Town has been a city on the rise; appealing to tourists who enjoy its coastal location and the glossy images so many are led to believe are a singular truth.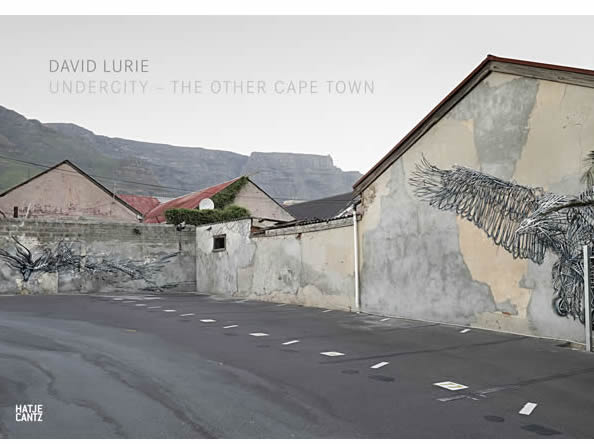 Behind Cape Town's beautiful façade, however, unemployment and the struggle for survival exists next to palatial properties of the wealthy. Photographer David Lurie — keen to expel the ostentatious images that fills our fast-paced, attention seeking world — spent early mornings when the rest of the city was sleeping, wandering the city in search of the Cape Town below Table Mountain; the other Cape Town, a vulnerable city with varying inhabitants.
Undercity — The Other Cape Town, published by Hatje Cantz, is a presentation of his hometown; the city where he was born in 1951. Deaturing quietly composed, cryptic photographs that engage the reader in dialogue, Undercity takes its viewers on a trail of melancholy that exists off the well-known tourist traps. Aimed at making us rethink the concept of urban space through thoughtful narrative photography, this is a book with a message that could be valid for many of the world's large cities; cities whose truths we think we're privy to. Potent, and drenched in wistful beauty, David Lurie's alternative look at South Africa's famous port city is an important insight into 21st century urban living.