Painted brick walls, concrete floors, and sleek monochrome interiors make this Brooklyn coffee shop a favourite of digital nomads and local freelancers; who flock in droves to delight in fine coffee whilst pottering about their daily work.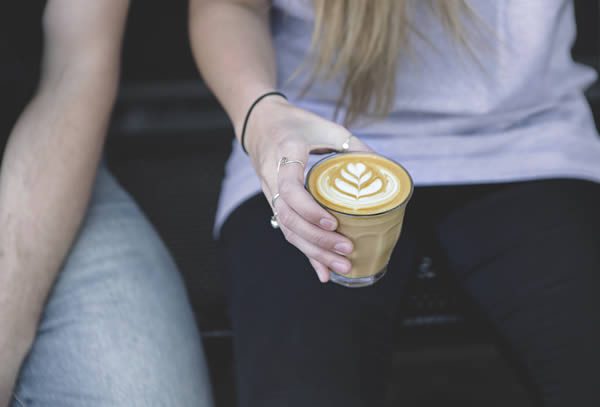 Created in 2014 by Australian friends Ryan De Remer and Luke Woodard, Sweatshop was designed to emulate the Melbourne café scene in the hustle and bustle of Williamsburg. As expected from that modus operandi, Sweatshop offers up a long list of caffeine goodness: the shorty, piccolo, flat white, cappuccino, long black, drip coffee, and cold brew; all alongside a food menu that features the ubiquitous fresh avocado, eggs, muesli, banana loaf, and jaffles.
Community is at the core of Sweatshop Coffee, communal tables and transitional spaces encouraging an engaging atmosphere where customers can relax and chat among each other. With De Remer and Woodard's passion for interior design, the café feels very much an extension of a lifestyle; the concept fabricated and designed completely in-house by Sweatshop Design.
A very nicely put together creative space, espresso bar, and stockist of a small selection of curated design pieces, Sweatshop is Melbourne and Williamsburg in one — a coming together of cultural scenes, and a fine place to call 'office' for a few hours.