Set over a whopping 60,000 square-feet in Brooklyn's vast new City Point development, DeKalb Market Hall is the borough's latest innovative culinary destination; staking a colossal claim to being one the country's largest of its kind.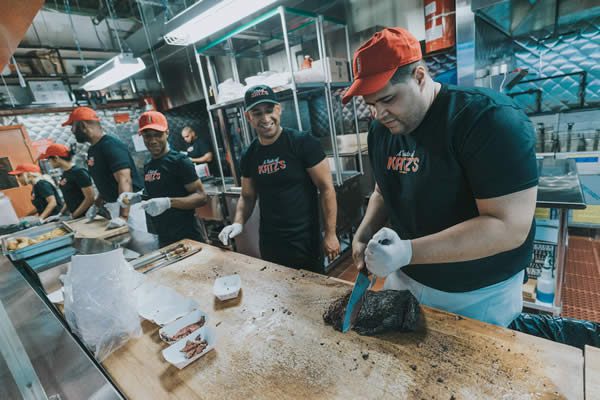 Home to 40 individualistic vendors who each reflect the cultural and ethnic diversity of New York City's most varied borough, not only is DeKalb a new era in Brooklyn's history as a culinary centre, it is also the place where locals are creating the next generation of classic dishes; the internationally-renowned, longtime artisans, and up-and-coming talents rubbing shoulders as they attempt to woo hungry locals and visitors alike.
From the iconic Katz's Deli (its first venture beyond the original Lower East Side location) to the fresh sustainable seafood of Fulton Landing Seafood Company, nose-to-tail grass-fed butchers to craft beer vendors, and an international run-through that includes Vietnamese, Korean, German, and Spanish cuisines … visitors can get to grips with fine food within an imposing space; taking advantage of DeKalb's daily entertainment programming of pop-ups, workshops and concerts at its in-house bar designed by a collective of Brooklyn artists.