New London restaurant MAM has opened its doors, gracing Notting Hill's All Saints Road with lip-smacking Vietnamese street food-inspired barbecue treats; all embraced in a genteel little local that stays true to its neighbourhood's leafy niceness.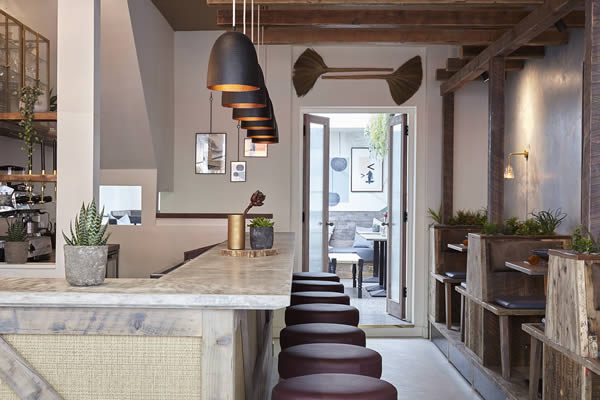 Pronounced 'mum', the stylish new eatery comes direct from the celebrated team behind East London restaurant Salvation in Noodles, for which owner Colin Tu has received huge acclaim, and is a tasty ode to the art of fermentation — focussing on skewered meat that has been cooked on a robata grill; the pungent homemade fermented dipping sauce of Colin's dear mother a staple on the side.
Alongside grilled chicken, beef and seafood, the menu offers Hanoi-style pho; whopping great big rice bowls with braised short rib or pork belly and egg; an abundance of fresh Vietnamese herbs; and the fish sauce chicken wings that are one of dishes for which Salvation in Noodles has won such high regard.
Reminiscent of the charming riverside town of Hoi An, the 40-cover restaurant — divided between a bar area at the front and dining room conservatory at the back — features an abundance of greenery, wood and natural light; quite the place to be enjoyed with friends in search of authenticity and seemly surrounds.