Italian-born photographer and artist Gianluca Galtrucco takes us on a hard-hitting tour of his adopted city of Los Angeles in For Your Consideration: Los Angeles as cinematic mirage, a new 108-page hardback publication put out by the renowned German art book publisher, Hatje Cantz.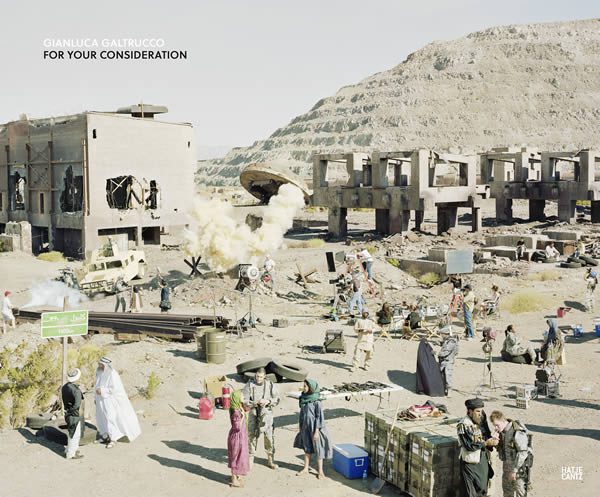 For Your Consideration flits between comedy and drama, via images taken in and around the City of Angels (moving as far afield as Nevada and Mexico) that blur the boundary between actuality and fantasy. L.A.'s obsession with fake and plastic fused with its harsh realities, movie sets meet stark realism, forgotten props and forgotten industries — it's all a fitting tribute to a place where at every street corner one wonders if they remain in the real world.
Taken at lesser-known locations, Galtrucco's shots evoke feelings of loneliness and lust, touching on the darker edges of the sprawling metropolis famed for its Hollywood glitz and glamour. Existing scenarios stretched to extremes, manufactured realities stumbled upon or meticulously-crafted, the Italian's photographs urge us to suspend disbelief, trust his imagery, and allow it all to fall into place. Whether that place exists, or not.
Gianluca Galtrucco's For Your Consideration, with text by Peter Frank and graphic design by Julia Wagner, is available now from Hatje Cantz.