LUMAS present over 85 new works that've been added to their portfolio, as part of the Summer Series at their gallery in London's swanky Mayfair.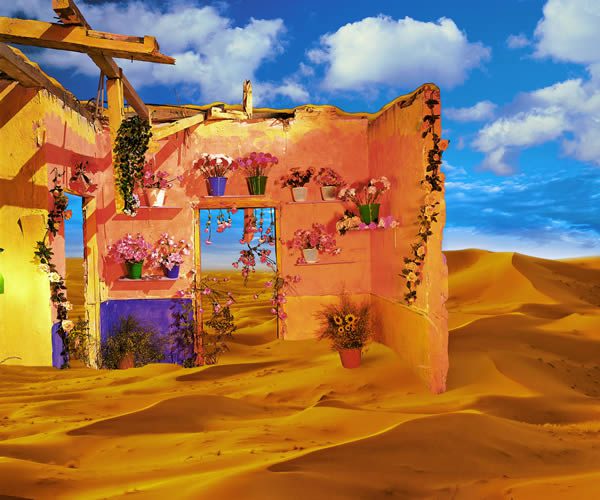 The artworks, by more than 40 artists (20 of whom are presented for the first time), include the meditative coastal photography of English artist Tommy Clarke; the expressive and colourful work of renowned artist Rosa Muñoz; and surrealist collages of Matthias Jung.
Clarke's contribution of outstanding photography combines his passion of surfing with a keen sense of adventure. Spending his childhood on beaches, the photographer was inspired by interaction between the sea and the sand; and folk's relationship to both. These days the artist spends many an hour leaning out of helicopters, assuming the roll of stuntman in a bid to get a clear shot and photograph the sea and sand directly underneath. Despite the less-than-conventional lengths taken to photograph his subject matter, the images are contrastingly peaceful; offering a meditative view of a typical beach scene with unique graphic patterns and stunning colour.
On the subject of colour, Spanish artist Rosa Muñoz has a knack of captivating her viewers, immersing them into a vividly colourful world, where not all is always as it seems. Using a combination of real sets and digital editing, that blur the lines between fantasy and reality, Muñoz's work is fanciful surrealism hiding a darker sense of melancholy. Which couldn't be any different to that of German graphic designer Matthias Jung; whose surrealism remains firmly in the realms of fantasy — his whimsical sky-bound architecture offering a dramatic dose of escapism.
Works from this stellar trio of artists can be viewed (and purchased) at LUMAS' South Molton Street gallery until the middle of August; and available to be purchased online long after that.