There's a curious case of Indiana Jones meets James Bond here in Kāifēng, the ancient capital of the Song Dynasty (and one of the Eight Ancient Capitals of China). Amidst ancient palace walls and evocative temples, Pullman Kaifeng Jianye blends heritage that harks back to the earliest days of Chinese antiquity with the sort of contemporary design a Bond villain would revel in; a sense of the past this corner of the country is steeped in, cemented firmly in the present by way of lavish aesthetics.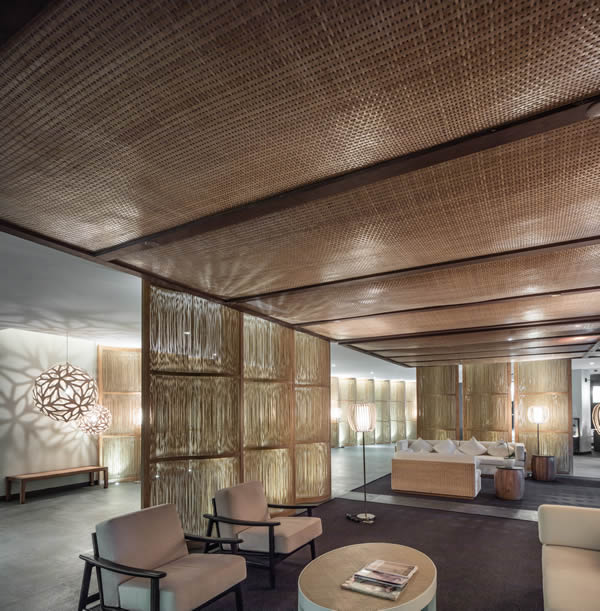 Designed by international studio LTW, whose main philosophy was 'to showcase the hotel's sense of place', Pullman Kaifeng Jianye evokes the majesty of this ancient walled town in the Hénán province — modern furniture, lighting and an earthy colour palette making it recognisable as part of the luxury hotel brand. Soundproofed rooms are decadent; bright and stately with floor-to-ceiling windows letting plenty of natural light gush in. Chrysanthemums (Kāifēng's flower) can be found in the rooms and public areas, alongside works of art commissioned from Korean artists that represent the elegance of a long-gone era.
Cantonese and Taiwanese cuisine are the specialities at restaurant La Hua, whilst over at Xi Bar you can get stuck into snacks and small plates that complement the extensive international wine list. Whether your visit is to immerse yourself in ancient dynasties and uncover some of the world's oldest history, or to plot the downfall of civilisation (before being thwarted by a handsome Englishman with a penchant for martinis), Pullman Kaifeng Jianye is a rare find in a rare corner of the world; a Holy Grail if you will.
@pullmanhotels
@ltw_designworks