Only YOU Hotel Atocha has arrived on Madrid's hotel scene, 205 guest rooms hidden behind the façade of a beautiful historic building just steps from the city's Buen Retiro Park. Located on Paseo Infanta Isabel, the building's imposing presence has been enhanced by designer Lázaro Rosa-Violán, who's imparted an urban edge with decor that is eclectic and showy.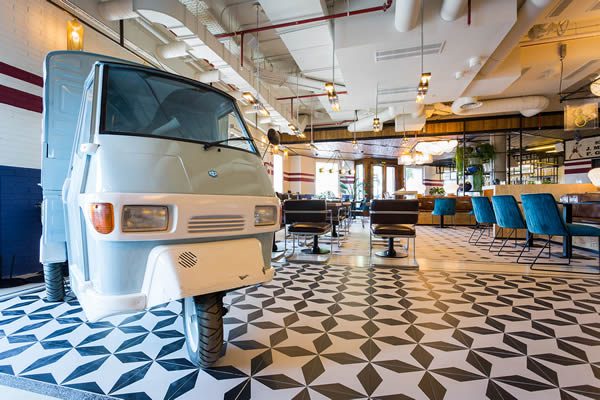 The rooms are spread over seven floors, and feature impressive design pieces, tasteful décor, industrial shades and warm touches; but it's outside your own four walls where Only YOU Hotel Atocha takes shows its true colours.
Guests and locals alike can mingle on the impressive seventh-floor terrace; enjoying a hand-crafted cocktail with some of the best views over Spain's glitzy capital. Diners will feast on fusion cuisine as they undertake 'a trip from Latin America to Asia through Spain' — a concept developed by chef Javi Mora (with Jon Giraldo and Jaime Lieberman, of Spoonik and Spoonik Clubchefs).
Renowned patisserie Mama Framboise is in charge of the morning 'pick-me-up', serving coffee and sweet delights in a large space reminiscent of a typical New York bakery, a fine start to a full day pounding the streets of Madrid; hip Chueca and Malasaña, the decadent style of Salamanca, those internationally-revered galleries.
@onlyyouhotels
@lazarorosaviola