What if heaven on earth really existed? The tangible Shangri-La where one could escape the stresses of the modern grind; a Garden of Eden filled with tradition, culture, nature and surrounded by sparkling seas. What if we told you that dream was a paradise found?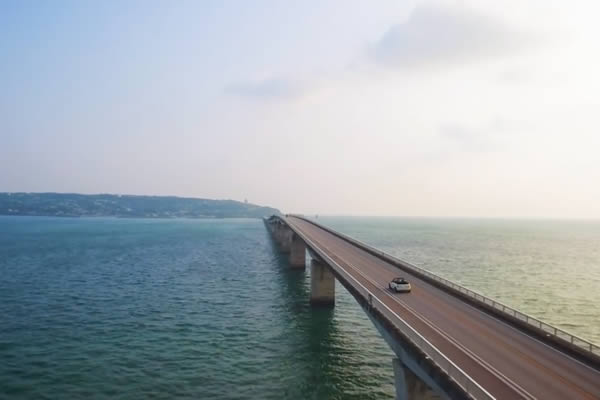 Located in the Pacific Ocean — almost equidistant from the coasts of Japan, China, and Taiwan — lies the astonishing island of Okinawa. Easily reached by air or sea, the island is simple to navigate by bus, monorail and car; Kouri Bridge (a whopping 2,000 metre-long structure with spectacular views of the Pacific) connects the group of neighbouring islands, and is almost reason enough alone to visit.
A subtropical climate ensures that the island is lush and its food plentiful — the latter being a major contributor to the fact that the island's population is known as the longest living in the world, with 34 centenarians per 100,000 people. Residents swear by their vegetables, and the longevity plant Chomeiso; an ingredient found in teas, health food and cosmetic products.
When Los Angeles-based fashion PR and photographic artist Jen and Sarah visited the island, they immediately discovered a difference between what they'd previously considered as beautiful, and what Okinawa residents considered beautiful. Thanks to a world obsessed with Instagram and selfies, there's somewhat of an unattainable idea of beauty in the contemporary age; an obsession with physical appearance and a looming expiration date. A few days on the island chatting with older locals, proud of their signs of ageing, the girls quickly realise the process is a thing of natural beauty; the islanders embracing it along with the enjoyment of life.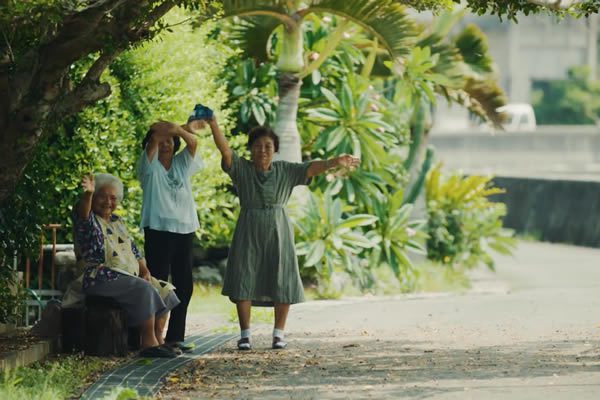 Driven by tourism, the island offers a wealth of attractions and activities that keep explorers entertained: a day spent at the Okinawa Churaumi Aquarium, the Orion Beer Factory, Pineapple Park, Hiji Falls or Century Beach. Afterwards, visitors can unwind with a a traditional massage or by perusing the local art scene; before tucking into some of the island specialties: goya champuru (a bitter melon stir fry), fresh seafood and Okinawan soba, the signature dish that consits of wheat noodles served hot in a soup with pork.
Embracing Okinawa's culture, understanding the beauty of being; whatever your age. Jen and Sarah learn to be themselves. Part of fascinating campaign that shines new light on this magical collection of little-known islands, you too can now Be. Okinawa.