There is little doubt that the digital age has had significant impact upon the way we travel, and the way we experience. A new wave of travellers — savvier than ever before — seek authentic experiences; fed on interaction with locals that the 'shareconomy' has bred. Airbnb is the unmistakable name at the heart of this shift in travel experience. The starting point for community-shaped travel; booking spaces and places from the very locals whose experiences we have grown accustomed to sharing.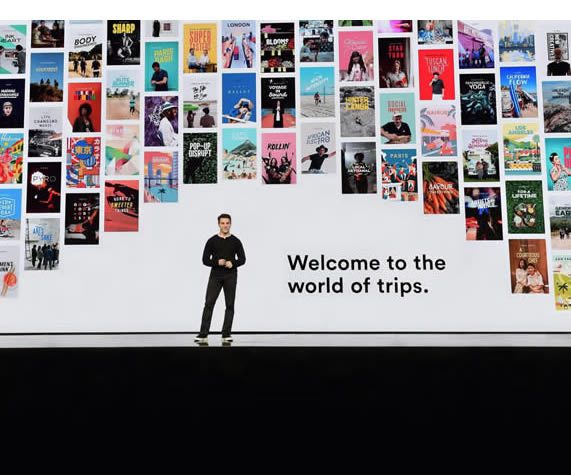 CEO Brian Chesky made an announcement at the brand's recent annual Airbnb Open event that is set to have even further impact on how we experience cities and communities the world over — with the arrival of Airbnb Trips comes a whole new dawn for the way we encounter places and their people. 'We want to make travel magical again,' Chesky boasted, 'by putting people back at the heart of every trip.' In addition to sharing homes, Airbnb now allows its users to share lifestyles.
Airbnb Trips are essentially bespoke experiences that cannot be found anywhere else. They are the opportunity to unleash your inner street artist; take part in urban running with the 'Sweat Sisters'; eat your way through London's best local markets with the people who know them best; they are the opportunity to fully embrace that new traveller cliché … now you can truly 'live like a local'.
Connecting its users to true experts, locals who share your interests, Airbnb's new all-in-one App is positioned for a world where status is no longer measured in terms of material possessions. It is for the people who look to immersive experiences as the new source of cultural, social, and educational credibility. Pioneering a new movement (once again), you no longer need to own a home to contribute to Airbnb's enormous community of experience-orientated travellers.
Human connection, passions worth sharing. Embrace the unfamiliar, pursue the unknown; Airbnb Trips is another game-changer.