Charlie Kwai, Chris Lee, and Paul Storrie are a trio of photographers with a common thread that unites their differing perspectives: humanity, and an empathy with their subjects. (And they're all quite good, too.)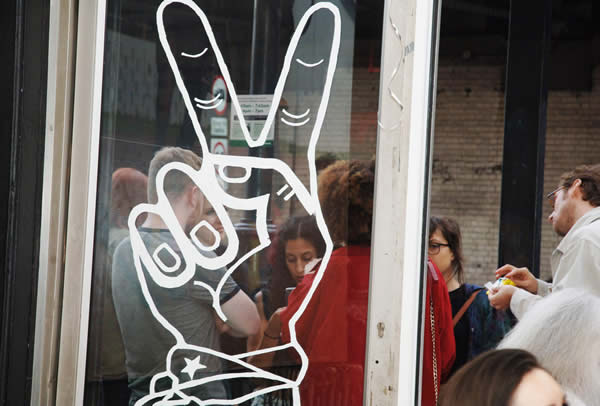 It is together rather than individually that we find Kwai, Lee, and Storrie here, united not only by their shared interest in people, but as the collective Tripod City — who are following their 2015 debut photobook Made in China with a second snapshot of daily lives: Gold Dust, published by Leeds's excellent independent bookshop and gallery Village.
Gold Dust looks to challenge the lazy stereotypes that Africa suffers, by capturing what the trio call a 'diverse and alternative image of everyday life in Ghana' — from the ubiquitous selfies to eccentric rapper Papa Row, Tripod City's raw imagery explores contemporary Ghanaian culture free from prejudice. Marking the book's launch, London's DreamBags JaguarShoes has been taken over by a celebratory exhibition that comprises mega-scale images from the limited edition publication fused with eye-popping aesthetics that recall Ghana's vibrant eccentricity.
The Gold Dust is sprinkled at DreamBags JaguarShoes until 28 August.