With two successful vinyl-related venues to their names — Venn St. Records and Northcote Records — indie muso cocktail bar chain, Rocket Leisure (run by brothers Russell and Howard Taylor, and Tom Jackman), have rolled their 12 inches in to Shoreditch with the opening of Old St. Records; a live music bar with cocktails, pizza, and shelves upon shelves of their favourite record sleeves.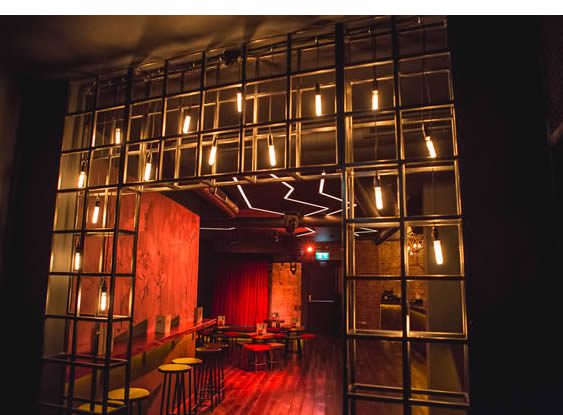 With a capacity of 300 over two floors, Old St. Records hopes to bring some crackle to the after-work scene of east London — showcasing the emerging talents of smaller labels alongside renowned DJs, and a collab with iconic sister labels Fiction Records and Caroline International who will allow well-lubricated scenesters the opportunity to snap up some fresh vinyl; all amid an electric interior designed by Blacksheep.
Throw into the mix authentic Italian thin-crust pizza; daily happy hour (2-4-1 on cocktails until 8pm); free entrance during the week; regular Thursday night party P45; two pizzas and cocktails for just 15 quid Monday to Wednesday; a booming cocktail list putting a 33rpm spin on the classics (pistachio syrup in whisky sours, peach negronis, and a smoked pineapple punch) … there's little chance of the record getting stuck at the musical trio's new Old Street long player.