Mo'Wax and UNKLE man James Lavelle debuted his Daydreaming with… concept in London six years ago, realising it on a gargantuan scale Hong Kong two years later; a 20,000 sq ft museum-like experience featuring artists like Li Wei, Futura, Kai and Sunny, and Robert Del Naja.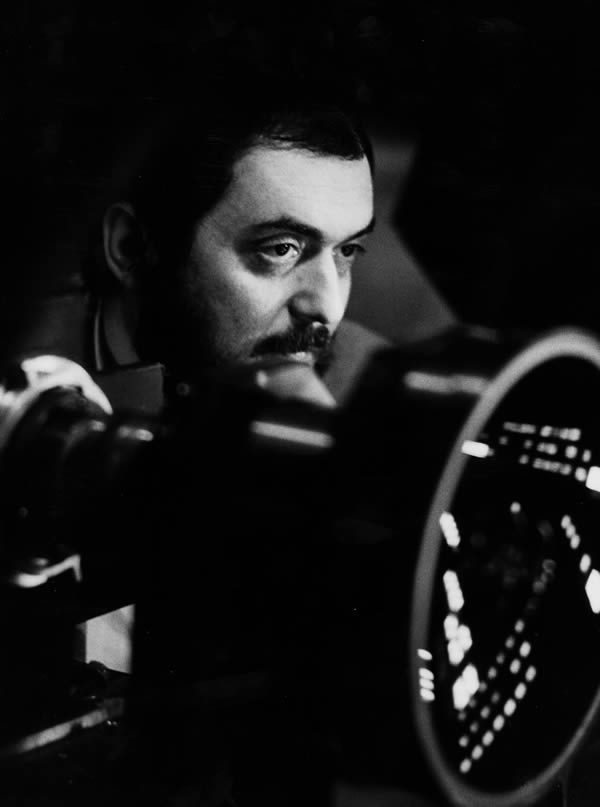 A lifelong fan of Stanley Kubrick, Lavelle is honouring the godlike filmmaker in the latest edition of Daydreaming with…, opening soon at London's Somerset House. The exhibition brings together musical names like Thomas Bangalter and Jarvis Cocker, and big name artists like Gavin Turk and Sarah Lucas, working on a huge spread of works that celebrate icons from the Kubrick cannon: A Clockwork Orange, 2001: A Space Odyssey, The Shining, Full Metal Jacket, and more from a revered career that spanned over 40 years.
Curated by James Putnam and James Lavelle, Daydreaming with Stanley Kubrick (in partnership with Canon) sees the aforementioned Pulp man join Beth Orton and 12 other singer-songwriters broadcast over 114 vintage radios in Iain Forsyth and Jane Pollard's installation Requiem for 114 Radios; American artist Doug Aitken looking to Dr Strangelove for inspiration; Scot Nathan Coley paying tribute to the infamous Grady twins; and The Clash guitarist Mick Jones and Lavelle collaborating on new music to soundtrack a phallic Sarah Lucas sculpture. To name but a few planned pieces in an exhaustive coming together of creative minds. The BFI will re-release the director's 1975 period drama Barry Lyndon at cinemas across the UK on 29 July to coincide with the exhibition.
Daydreaming with Stanley Kubrick runs at Somerset House between 6 July and 24 August.