The City of Angels; La-La Land; Shaky Town; Los … Angeles … Baby! There's a magic here, an intangible wonder in its haze and pink skies and palm trees and quiet chaos. There is magic here, and Paris-based photographer Karl Hab knows it.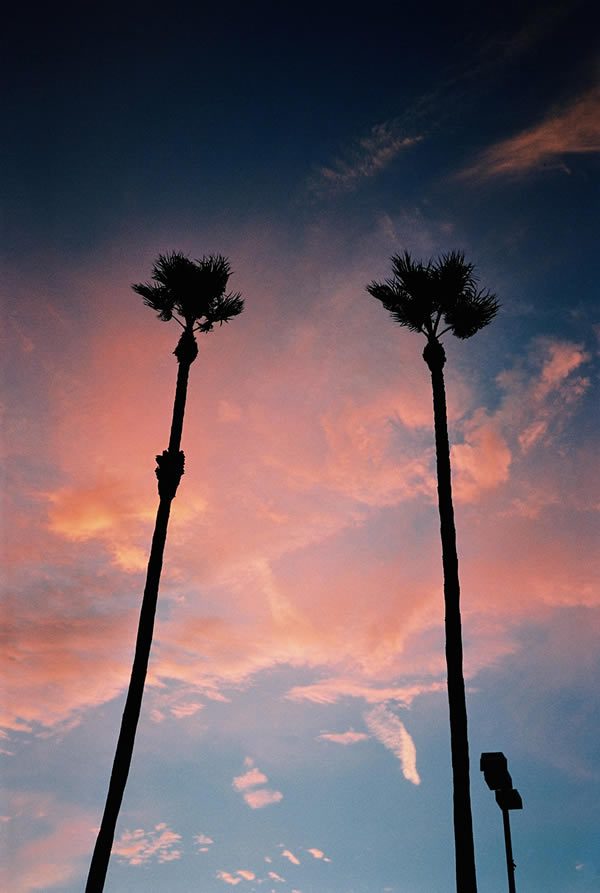 Off the back of countless trips to L.A., the young photographer felt the need to commit his interpretation of that magic to print; showing his singular vision of the city in 24H LOS ANGELES, a new self-released, limited edition 196-page photobook.
Available to buy now, from 24hlosangeles.com, Hab's book includes images captured from the ground and air, and runs in chronological and chromatic order; capturing the famous hues of Los Angeles from the cool of the morning to the warmth of night. Much mythologised, 24H LOS ANGELES is the French photographer's personal expression of the city, but one that so many of us share; its unrepeatable magnetism, its undercurrent of apprehensive excitement.
Following the January release of ultra-limited zine Window Seat Please, this hardback publication comes with an intro from renowned New York-based artist Daniel Arsham, and shows an emerging talent brimming with confidence and ability; Hab's images stand alone as works of art, unite as an impressive document of a transcendental emotion the City of Angels conjures within us.