Llama's are ace, aren't they? The South American camelids, with their long necks, shaggy coats and pointy ears, are bonafide four-legged hipsters; so what better place to name a restaurant after them, than Williamsburg?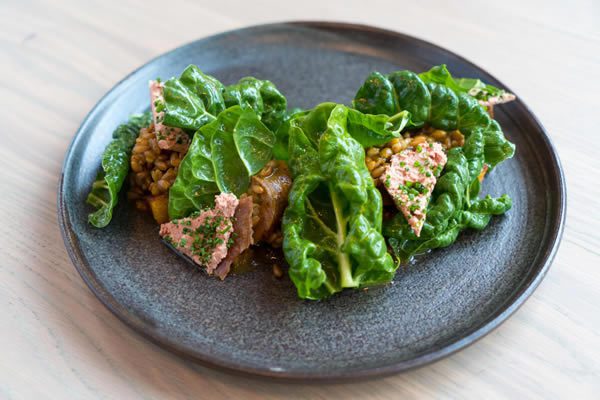 Llama Inn showcases the talents of Peruvian-American chef Erik Ramirez, who knows a thing or two about cooking; sous chef at highly esteemed Eleven Madison Park (number five on the list at The World's 50 Best Restaurants), Ramirez switched attention to his roots after a 2009 trip to Peru.
Fully immersed in Peru's culinary heritage, the emerging talent unites little known ingredients, explosive flavours, and classical training, in a menu that has been winning plenty of accolades since the restaurant opened its doors late last year. Matching the ode to heritage is Llama Inn's 65-seat dining room, put together by JFD Studio, and riffing on Andean culture and classic Peruvian corner bars.
Billowing greenery, arty elements from local craftspeople, carefully balanced materials; the space in the heart of hipsterville is unfussy and unpretentious, the perfect compliment to Ramirez's plates. Llama-llama ding-dong.