There are, you may have noticed, a lot of new cars out there. Car manufacturers have obviously noticed how crowded the market is too: just try turning on the TV, opening a magazine or trawling the net for 10 minutes without being told about some new marque or model that has a unique way of 'doing' its selected environment — city, suburban school-run, mountainside — and let me know how you get on.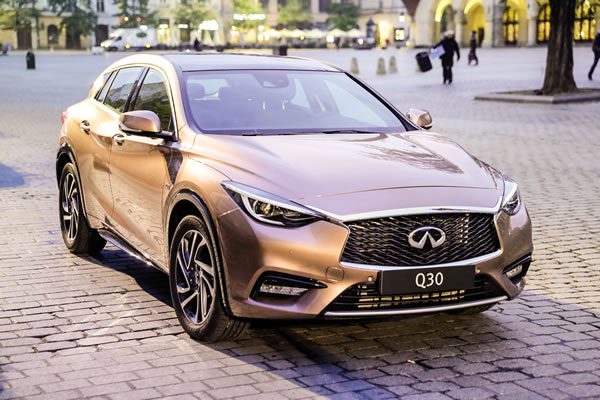 Infiniti is a new-ish mark with a new model, and they obviously know they have their work cut out. That said, they look to be approaching the problem with some style and thoughtfulness, and not just from the marketing department. The Q30 is an impressive beast, a crouched muscular thing that's just this side of civilised and somehow manages to conjure a miraculously high driving position from the crouch visible from outside. It'll sit very comfortably next to the new-generation Jag XF or BWM M2 with no problems at all, and the ample interiors should provide just about enough space for the money that you save.
That's especially impressive given the pedigree. This is a car that looks undeniably pretty but is built on the glowering foundation of the Infiniti Performance Engineering Academy's Formula One collaboration with Red Bull Racing; there's some serious pent-up energy underneath the Q30's bonnet, and if you want to let it out you'll know about it.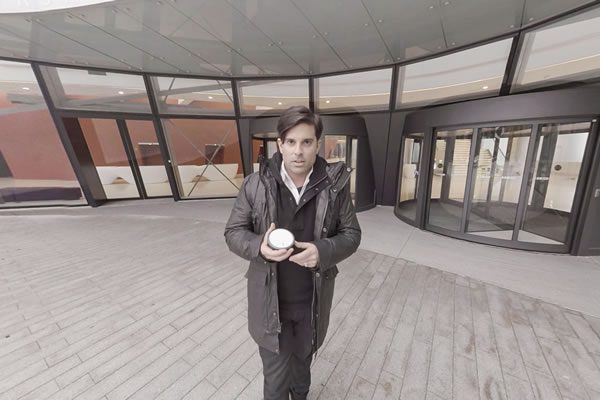 Above all, though, this is a city car — just with none of the boring, fuddy-duddy elements we usually associate with those. To demonstrate this, Infiniti partnered with lifestyle and design expert Josh Rubin — a guy who knows a thing or two about the finer things in life — and filmed his Q30 drive around Krakow. Captured in glorious interactive 360, the footage comes pretty close to replicating the Q30 experience and in the process demonstrates just how streamlined the Around View® Monitor is. Apart from the sheer fun of the drive — and Rubin's 21st century compass, The Seeker (more of that here) — it's the monitor that makes the Q30 the car that's going to make you fall back in love with city driving. No more worrying about blind-spots, tough parallel-parks or snap judgments about lane-changes; the Q30 takes care of it all for you.
In fact, watching the footage performed the frankly unexpected feat of making me want to visit Krakow for a spot of city driving and perhaps a tough park … Learn more about the Infiniti Q30 and book your test drive now.