'Totally addicted to Berlin architecture and ESPECIALLY the LEGO Architecture Studio Box', Arndt Schlaudraff is the man building his way around the world's (and his own imagination's) Brutalist gems, one LEGO brick at a time.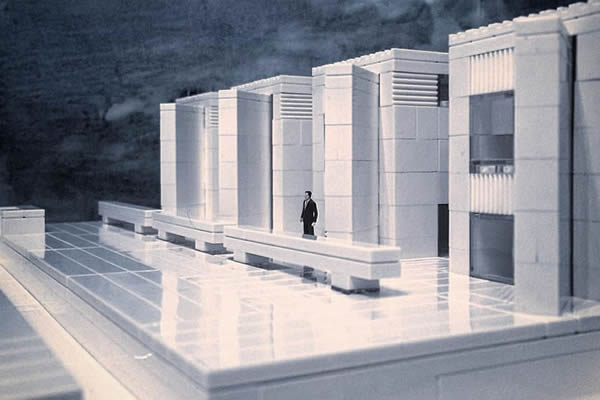 Fusing photography of Berlin architecture with mini-masterpieces built using LEGO's Architecture Studio Box, Arndt Schlaudraff uses his @lego_tonic Instagram account as a conduit by which to pipe his geeky talents into the design community at large — recreating and creating Brutalist architecture with limitless gusto.
The ice-white 'plates, bricks, slopes, tiles, and specialty pieces' of the Danish toy giant's teenage-plus architectural kit are complimented by a backdrop of distressed walls in Schlaudraff's Instagram posts; details of the original architects or building reference points accompany the creations, which range from near-exact replicas to wild Brutalism fantasy structures.