As the saying goes "age is just a number"; something Watford dweller Geof Bax — an 83 year-old Veterans Doubles World Champion of Ping Pong — personifies with amplitude.
Paddle master Geof knows a thing or two about pinging and ponging: the great grandfather has over SIXTY SIX years experience — playing his first league match in 1949 — and credits the intergenerational nature of the sport for keeping both mind and body fit. In light of his know-how, Bax happily played the star role in this short film, with young players from the National Lottery-funded London-based charity Greenhouse Sports.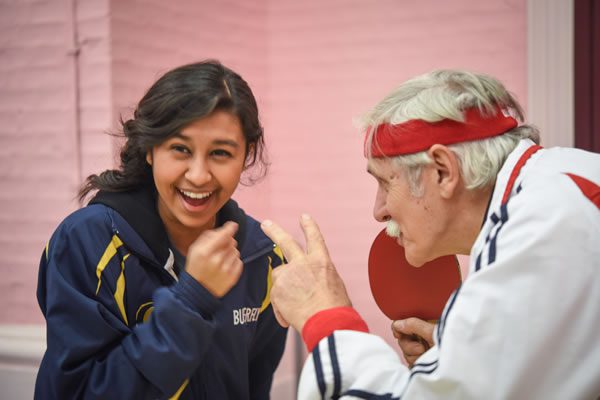 Raising a whopping £34 million each week for projects up and down the country, over £37 million has been invested in table tennis projects and facilities, benefiting all and sundry; elite players, grass roots groups and community clubs … one of these being the aforementioned project, who help inner city kids in realising their full potential.
The inspiring film follows a match in which Geof and his VETTS (Veterans English Table Tennis Society) teammates are pitted against Greenhouse Sports members at the Victorian theatre at Alexandra Palace. The outcome? You'll have to see for yourselves … as I'm sure you can imagine, 66 years in the bank certainly counts for something.
Story sponsored by The National Lottery