As celebrity endorsements go, it's hard to beat Marilyn Monroe and Chanel No 5; arguably the world's most beautiful woman of the day delicately scented with the world's most famous fragrance, each epitomising the "brand values" of the other and forming such a natural partnership that the idea of payment for services doesn't even enter the viewer's head.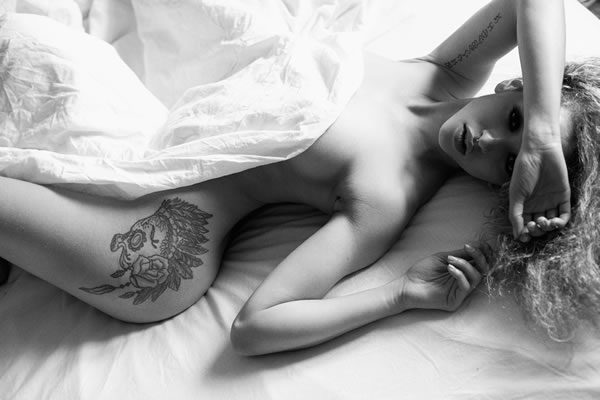 Things have got a whole lot more blatant, cynical and vulgar since those days, and one hopes Maz would have told the likes of Starbucks and Apple where they could shove their big fat cheques when they came knocking. London artist Daniel Sachon does the imagining for us in his photographic series looking at the relationship between art and commerce.
Sachon gives us a modern-day Marilyn coquettishly clutching an iPhone, and seductively sipping at a coffee cup — even the classic Chanel ads get a contemporary reworking that throws out all subtlety and presents a relationship in which the product dominates. Female beauty as a commercial commodity is a theme throughout the Disruptive Innovation show, which is being held at the Londonewcastle Project Space in Shoreditch from 10 December to 17 December.